Author: Kathryn Kelly
Narrator: Samuel Valor
Series: Death Dwellers, Book 2
Publisher: Kathryn Kelly
Released: Sep. 13, 2017
Genre: Erotic Romance


Johnnie 'John-boy' Donovan is the new VP of the Death Dwellers MC. While the club president, his cousin Christopher 'Outlaw' Caldwell, is on his honeymoon, Johnnie is left in charge. With Outlaw's return just a week away, he just wants things to run smoothly and without a hitch. But trouble is brewing for the Death Dwellers and an evil from his past may be back to haunt him.



Kendall Miller is an attorney and the ex-girlfriend to Spoon, the club President of The Torpedoes MC. She's in over way over her head and when her little sister is taken, Kendall needs to do whatever it takes to get the information on the Death Dwellers before it's too late.

Can Johnnie trust the mysterious red haired woman who showed up naked to his cousin's bachelor party? Can Kendall rely on the handsome blond biker that made a lasting impression on her mind, body, and heart to help her get her sister back?



Lives will be lost and hearts will be broken in the third book of The Death Dwellers MC series.




Kathryn Kelly is living her dream and writing books. She's always been an avid reader and still devours books in her spare time. She also enjoys football, socializing, music, eating, and jokes. In her head, she's the ultimate biker babe. In reality, she's an ordinary girl-next-door and a native New Orleanian. Since the release of Misled in December 2013, she's been living her dream of writing books. In August 2015, her life took a dramatic turn with the diagnosis of Stage 2B HER2 Positive Breast Cancer. She underwent a double mastectomy, lymph node removal, and breast reconstruction in February 2016. The support of her family, friends, and fans helped her to stay strong and keep her head up. #F*ckCancer became her rallying cry. Now located in the Houston area, she is once again cancer free. Her hair is growing back and her nails are returning to normal. Currently, she is plotting her next book.

Samuel Valor is a voice performance artist and narrator. He hails from Southern California where he spends his time writing, recording, and playing music. He has voiced a wide variety of books and commercials, from Shakespeare to mustard to romance, whatever needs that extra bit of masculine energy to spice it up. He has a four octave range, which allows for a wide variety of voices and sounds.

Q&A with Narrator Samuel Valor
A lot of narrators seem to have a background in theatre. Is that something you think is essential to a successful narration career?


I think feeling emotion while reading actually makes the story have more impact (for both the reader and the narrator) so having theatre background is where I gather that from. I aim to be each person in the story because that's how I can experience the story with the reader. I hope that I can give life to a story that the author intends for the reader to live vicariously through.

What type of training have you undergone?


I've been trained by many people in Hollywood and outside of it, even worked with some ex-BBC readers and narrators. I'm always learning new techniques and ways to express myself, sometimes on accident, but mainly because I am always looking for that golden nugget that every voice trainer has.

How do you manage to avoid burn-out? What do you do to maintain your enthusiasm for narrating?


When I feel burned out, it's usually because I'm not interested in the material. I try to be pretty careful to select what I want to read, instead of what I would "have" to read. If I love the book or think there's something in it that makes it worth it, I love the whole process!

Are you an audiobook listener? What about the audiobook format appeals to you?


I love audiobooks! I'm currently listening to one by Brian Blessed. He's hilarious and his accent is amazing. I love the ability to hear a story when I can't have my eyes buried in pages. This isn't to say I don't love my eyes buried in pages too, because that's a big part of what I do! Audiobooks make books more convenient and sometimes, more of an experience. Just like a film, it adds more to a book if it is done well.

What are your favorite and least favorite parts of narrating an audiobook?


My favorite part is experiencing the characters. Sometimes the characters come to life in the moment and sometimes I have a vision of them in my head based on my research. My least favorite is probably when I burp while reading a line! God forbid it ever makes it past the editing stage!

How did you decide how each character should sound in this title?


For this book, I knew the background of nearly all the characters. Some of them have slight accents and most of them have a different style of voice. Because I can give them all different voices, it's challenging to make sure I keep track of who is saying each line of dialogue and keep it in that style. Outlaw, as the leader, has an aggressive deep voice and his partner Megs has a smaller but authoritative voice. Johnnie has a smooth, easy going, but can be menacing and dark voice. Kendall, Johnnie's love interest, is smooth but sultry.

What types of things are harmful to your voice?


Volume is the worst. When I am coaching other voice artists and narrators, it's using their volume that really hurts them and makes them lose their voice more often. Volume isn't necessary when you are behind a microphone. Let the amplifier do it's job!

Have there been any characters that you really connected with?


One of the reasons I chose this series was because it has such a darker tone, but it also has a loving, romantic, sexy, side. Johnnie can be a killer, but he can also be the man of your dreams. He has a rough past and it has shaped who he is. I like being able to access that dark side of myself, knowing that it isn't all of me, just a little part.

Do you read reviews for your audiobooks? If so, which ones stand out to you most, positive or negative?


I do, haha. I like the ones that give me something creative, whether it's positive or negative. I had one reviewer say that they "didn't hate my voice," which I thought was hilarious. Reviews come from people and I can't expect to be liked for everything I do by everyone. I just do my best and if I think I did well, then I am satisfied.

What do you say to those who view listening to audiobooks as "cheating" or as inferior to "real reading"?


Without the written word, you won't have anything but books. Experiencing life through a different lens is always eye-opening and audiobooks are certainly a lens into a book. If I can read more books by listening while driving or doing an activity, I'm still gaining a story, an experience, a memory of something amazing, touching, or brilliant. More reading, whether it's through books or audiobooks, should always be welcomed!
https://www.youtube.com/watch?time_continue=3&v=Jxefn9tf_UU

Narrator Samuel Valor's Top 10 Reasons To Hear Misunderstood
1. The most intense love affair Johnnie has begins
2. No one around you knows just how steamy this earbud-melting story is unless you unplug them.
3. Hear Johnnie in his role as the "boss."
4. Hear Megs in her new role, "running" the MC!
5. Meet Kendall, the sultry redhead who steals Johnnie's heart, or does she?
6. Discover the dark past of the MC and what might happen to it because it comes back to haunt them all.
7. Get cozy on the edge of your seat when you find out what happens between Mortician and KP's just-turned-18-but-not-so-innocent daughter.
8. Will there be a war between MCs?
9. Will the MC survive?
10. Will Johnnie fall out-of-love with Megs or will Outlaw kill him?


Oct. 21st: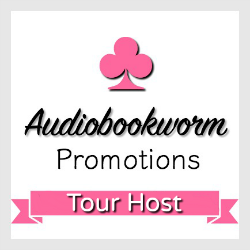 ➜Sign up as a host here