Author: Effie Kammenou
Narrators: Emily Lawrence
Length: 17 hours 22 minutes
Publisher: Effie Kammenou
Released: Dec. 1, 2017
Genre: Contemporary Romance


In the year 1956, Anastacia Fotopoulos finds herself pregnant and betrayed, fleeing from a bad marriage. With the love and support of her dear friends Stavros and Soula Papadakis, Ana is able to face the challenges of single motherhood. Left with emotional wounds, she resists her growing affection for Alexandros Giannakos, an old acquaintance. But his persistence and unconditional love for Ana and her child is eventually rewarded and his love is returned. In a misguided, but well-intentioned effort to protect the ones they love, both Ana and Alex keep secrets - ones that could threaten the delicate balance of their family.



The story continues in the 1970's as Dean and Demi Papadakis, and Sophia Giannakos attempt to negotiate between two cultures. Now Greek-American teenagers, Sophia and Dean, who have shared a special connection since childhood, become lovers. Sophia is shattered when Dean rebels against the pressure his father places on him to uphold his Greek heritage and hides his feelings for her. When he pulls away from his family, culture and ultimately his love for her, Sophia is left with no choice but to find a life different from the one she'd hoped for.



EVANTHIA'S GIFT is a multigenerational love story spanning fifty years and crossing two continents, chronicling the lives that unify two families.




Effie Kammenou is a first generation Greek-American who lives on Long Island with her husband and two daughters. When she's not writing, or posting recipes on her food blog, cheffieskitchen.wordpress.com, you can find her entertaining family and friends.
Evanthia's Gift: Book One in The Gift Saga was a 2016 Readers Favorite Awards finalist in the women's fiction category. Waiting for Aegina: Book Two in The Gift Saga is Kammenou's latest release. For updates on the release of Book Three, the conclusion of The Gift Saga, follow Effie on Twitter, Facebook or Amazon.

Emily is an actor and writer passionate about bringing stories to life. Her greatest strength as a performer is her ability to bring herself to the role, creating a wide range of emotionally resonant performances that leap off the page, stage, or screen. Her favorite characters are complicated, conflicted, and still searching for their inner truths. Emily's passion for her work is complimented by her persistence, resilience, and inexhaustible work ethic. She's narrated more than 160 audiobooks, half of which were USA Today or New York Times bestsellers, and has also worked in film, television, and theater. Born and raised in New York, Emily moved to Los Angeles shortly after receiving her BFA in drama from New York University's Tisch School of the Arts. She also had the privilege of living in London while studying at the Royal Academy of Dramatic Art (RADA).
Emily's greatest loves are acting and reading, so narrating audiobooks is a dream come true. Her other passions include traveling, LARPing, aerial circus, and chocolate.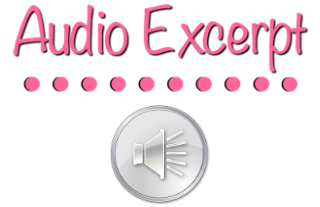 Sophia
Hello, let me indroduce myself. My name is Sophia Giannakos. I've live on Long Island, NY all my life, although I've spent most of my summers in Greece where my family owns homes they've inherited on a couple of Greek islands. I'm petite and slim, the perfect size for the ballerina I've trained to become my entire life. I have what some would call the typical coloring for a person with Greek blood - olive complexion, brown eyes and long dark hair. My best friend, Demi, has proved this stereotype to be false, though, with her honey blonde hair and green eyes. Speaking of Demi, I have been in love with her brother my entire life. I thought he'd never return my feelings, but when he did, my entire world centered around his love for me and mine for him. Until, that is, he broke my heart. Now, with Dino, that's his name, by the way, out of my life, all I have left is the only other thing that fills my soul - dance. I've thrown my full effort into my career, traveling all over the world with my ballet company. Touring keeps me away from home, not that I don't want to be around my family. I do! I love them so much. I have the most incredible parents who are so in love that it hurts to watch them sometimes, knowing that I will never have that chance again. Did I mention that Dino lives next door? And that his family and mine are lifelong friends? That is why I have to stay away. Seeing him is too painful for me. I don't think I'll ever be over him. Thank heavens for my best girlfriends. We've been inseparable since our early school days and, although we're all busy carving out our own careers, we always make time for each other, especially when one of us is having a crisis. Next time maybe Demi, Donna, Mindy and Amy can join us. I'd love for you to meet them. Well, it was nice chatting, but it's time for me to tie up my pointe shoes and warm up for my performance tonight.
Dean
Hey! I'm Dean. Actually, my name is Konstantinos, but I use Dean, much to the regret of my father who insists on calling me Kostas. What's the big deal, you ask? How would you like to go through life with a name like Konstantinos Papadakis? So, I'm sure that you guessed by my name that I'm Greek, and boy, there isn't a day that goes by that I'm not reminded of that fact. My father pushes it all on me like it should be the only thing that matters - Greek heritage, language, religion, and girls. Would you believe he was giving me constant lectures of the importance of marrying a Greek since I was around the age of fourteen? He was like a friggin' broken record and, man, what teenage boy wants to think about who he's going to marry? All I cared about was soccer, playing lead guitar with my band and dating as many girls as I could get away with. Yeah, I was a good looking little shit in high school and I knew it. I still am. How do I know? Because women are always throwing themselves at me. If they want tall, dark and handsome, I pretty much fit the bill, although my hair is more of a rich medium brown with a hint of golden highlights. Truth be told, I don't give a damn about all those girls. There's only one girl for me, Sophia, the girl I'd known my entire life and had been my closest friend and confidant. But I screwed things up with her and now, there's no turning back. She won't talk to me, look at me or even be in the same room as me if she can help it. Did I mention that she lives next door and her parents and mine are the best of friends? And worse yet, she's Greek. Why is this a bad thing, you ask? Because my parents watch us as though they are waiting for a big announcement. No way in hell is my father picking out a girlfriend for me. But Sophia is my girl. I just don't want Dad to know. There was no denying it anymore and I finally had to make her mine. We agreed to keep our love a secret for a while. And well, after the best year of my life, it ended, leaving me to wonder if she was as broken and as shattered as I was? There's nothing left for me now other than to climb the corporate ladder and throw myself into my work.
Anastacia
Hello, my name is Anastacia Fotopoulos. For a brief time my last name was Pappas, until I caught my husband in bed with another woman one afternoon. I was so young and naive when I fell for Jimmy. I had never been allowed to date when I lived in Athens with my parents but when I moved to the States to attend NYU, I met Jimmy and we were married. I had little experience with men, none actually, and I didn't realize he was the type of man to betray me this way. Soon after we'd separated, I discovered that I was pregnant with his child. Single motherhood wasn't how I'd imagined my life, but I was going to give Sophia all the love in the world. She became my main priority and I had no intention of getting distracted by the men my friend Soula and Stavros tried to set me up with, that is, until I met Alexandros. I fought my attraction to him, though. How could I trust my judgment, or another man for that matter? But in time, Alexandros won me over and convinced me to take a chance on him. And how could I resist? He was not only handsome, but also the kindest and most patient man I'd ever met. Most important for me was that he loved Sophia and she adored him. Oh, did I mention that I have a sister? Probably not, because I never speak of her. She is a mean and hurtful person and I want nothing to do with her. She hates me and has since we were children. People say they can tell we are sisters, but then they also add that, although our olive complexion, dark hair and facial features are similar, we have a completely different look about us. I've been told that I have the grace and elegance of Audrey Hepburn. Isn't that such a sweet thing for people to say? Irini, my sister, on the other hand has been compared to a cheap starlet. Unfortunately, that's an insult to the poor starlets. It doesn't matter. She's out of my life and I have Sophia, Alexandros, my wonderful friends and my loving parents.


Dec. 15th:
Dec. 16th:
Dec. 17th:
Dec. 18th:
Dec. 19th:
Dec. 20th: