Suspended Game by Roz Lee - Audio Book Tour + Giveaway

Author: Roz Lee
Narrators: Jay Harper
Length: 8 hours 47 minutes
Publisher: State of Mind
Released: Aug. 28, 2017
Genre: Contemporary Romance


After five years spent proving his innocence in a gambling scheme, Jimmy Doyle Walker is back on the field for the Washington Diplomats. Given one season to demonstrate he can still contribute to the team, he guards his secrets well, knowing exposure of his unorthodox sex life would create a career-ending scandal. When he meets Evelyn Gardner, she tests his resolve, and he risks everything to show her the delights to be found in his arms.

Living day-to-day as a switchboard operator, Evelyn Gardner loathes the sexual cravings that cost her the home and family she'd always dreamed of. When she meets Jimmy Doyle Walker, the sexy first baseman for the Washington Diplomats, at a church revival meeting, he challenges her beliefs and her expectations. Determinedly, he seduces her through erotic letters, sensual gifts, and sexual play, until she dares dream she can have satisfaction and respectability.

Too bad her father, the preacher, seems set on ruining not only their reputations but also their lives.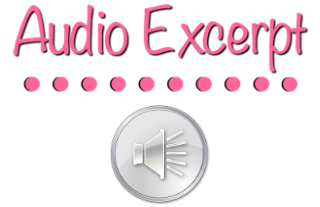 USA Today Bestselling Author, Roz Lee is a displaced Texan who lives in New Jersey with her husband of almost four decades, and Bud, an overly large rescue dog who demands regular romps in the woods.
The mom of two daughters and grandma to the cutest baby boy ever, Roz collects Depression glass, and teacups with rose patterns. Her favorite food is Tex-Mex, and she's never met a piece of chocolate she didn't like.
When Roz isn't writing, she's reading, or traipsing around the country on one adventure or another. Warning—she brakes for antique stores!

From providing voiceovers and audio for warm and professional narrations and business presentations, telephone system and on-hold messages to high energy, over-the-top, hard sell radio, television and online commercials, Jay Harper offers voiceover versatility that showcases his 25-plus years of experience. He also has a state-of-the-art studio and equipment to ensure top quality recordings.
Q&A with Author Roz Lee
Was a possible audiobook recording something you were conscious of while writing?


Actually, no. When I'm writing, the story comes alive for me. I hear the characters conversations in my head, see their facial expressions and body language, but I can't say that I'm thinking ahead to the audio version at that time.

Were there any real life inspirations behind your writing?




I drew inspiration for this particular story from both real life and literary fiction. On the fiction side, I've always been a fan of The Natural by Bernard Malamud. My hero, Jimmy Doyle Walker, is based loosely on Malamud's Roy Hobbs. On the real -life side, the time period (early 20th Century - post Great Depression) intrigues me. The idea to set a romance during that time was a challenge I wanted to tackle. Baseball was America's Pastime, a game loved by all and played with simple equipment almost anyone could afford. Then there were the infamous Chicago Black Sox of 1919 where eight members of the Chicago White Sox were accused of taking money to throw the World Series. I took some literary license and moved the event to the 1930's to suit my story, but the scandal was real and fit perfectly into Jimmy Doyle's story.

How do you manage to avoid burn-out? What do you do to maintain your enthusiasm for writing?


I don't worry about burn-out. I guess that's my way of avoiding it. I allow myself to take breaks, do the things that are important to me like spend time with my grandson and refuse to feel guilty for the time away from my computer. It's not the kind of system that will work for everyone, but it helps me keep balance in my life, and with balance comes creativity.

If you had the power to time travel, would you use it? If yes, when and where would you go?


Yes. Yes. Yes. My dad once said my mother was like an old shaggy dog. Open the car door and she'd jump in! LOL I inherited shaggy dog syndrome from her, I suppose. I love to travel, and I'm not picky about where I go. I'm just as happy motoring along country roads looking for antique stores as I am on a planned tour. Next summer I'm conquering a bucket list item - an Alaskan cruise. After that I'm setting my sights on Ireland.

If this title were being made into a TV series or movie, who would you cast to play the primary roles?


Jimmy Doyle Walker - Ryan Reynolds and Jessica Chastain to play Evelyn Gardner.

How did you celebrate after finishing this novel?


I think I slept for a week! Once I'd gotten to a certain point and could see the end in sight, I worked very long hours for a couple of weeks to get to the finish line. I love it when the words come that easily, which is not always the case.

Have any of your characters ever appeared in your dreams?


No, but I had one pop into my head one day when I was driving. Just a name, nothing more. It took me months to figure out who Elgin Huddleston was. :-)

What bits of advice would you give to aspiring authors?


Keep writing. No matter how bad you think it is, or how good, keep plugging away. You can always fix what you've written, but you can't fix a blank page. (Not an exact quote from Nora Roberts, but close!)

What's next for you?


I'm currently plugging away on a Political cyber thriller. I've never written a thriller before, but my muse insisted I give it a try.


Jan. 18th:
Jan. 19th:
Jan. 20th:
Jan. 21st:
Jan. 22nd:
Jan. 23rd:
Jan. 24th: