The Prophet and the Witch by James W. George - Audio Book Tour + Giveaway

Author: James W. George
Narrator: Angus Freathy
Length: 11 hours 18 minutes
Series: My Father's Kingdom, Book 2
Publisher: James W. George
Genre: Historical Fiction


Puritans. Quakers. Pirates. Mohawks. Witches. And a brutal war…

If you thought New England was dull in the 1670s, get ready for a history lesson.

In the critically acclaimed "My Father's Kingdom," debut author James W. George transported his readers to 1671 New England, and the world of Reverend Israel Brewster. It was a world of faith, virtue, and love, but it was also a world of treachery, hatred, and murder.

Four years later, Brewster is a disgraced outcast, residing in Providence and working as a humble cooper. Despite his best efforts, war could not be averted, and now, "King Philip's War" has begun.

The rebellion is led by Metacomet, known as "King Philip" to the English colonists. He is the tormented son of the great Massasoit, and leader of the Wampanoag nation. Once the most reliable of Plymouth Colony's allies, they are now the bitterest of enemies. Meanwhile, Metacomet's mysterious counselor, Linto, despises this war and will do anything to end the bloodshed.

Meticulously researched, "The Prophet and the Witch" is a tale of hope and brotherhood in the face of evil and violence. It features the remarkable cast of fictional and historical characters from book one, including Josiah Winslow, Linto, Increase Mather, Constance Wilder, and Jeremiah Barron. Additionally, new characters such as America's first ranger, Captain Benjamin Church, bring this chapter of history to life like never before.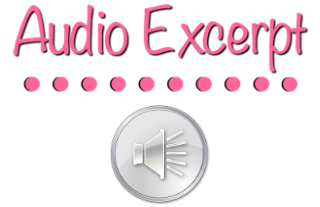 James W. George is a lover of history and historical fiction. He is a graduate of Boston University and a military veteran. He is currently residing in Virginia with his wife and children.
He published his critically-acclaimed debut novel, My Father's Kingdom, in January 2017. The novel, set in 1671 New England, depicted the prelude to King Philip's War. The Indie View gave it five stars: "This is high historical drama handled wonderfully…a tale that will fully engage you on every level."
My Father's Kingdom" is a planned trilogy, and book two, The Prophet and the Witch, was published in September 2017. This is an epic novel that spans the entire conflict of King Philip's War, and includes such notable historical figures as Josiah Winslow, Increase Mather, Metacomet, Benjamin Church, and Mary Rowlandson. The Literary Titan awarded it five stars and a gold medal for October 2017. "Expertly written and instantly engaging from the first few pages…I was captivated...one of the more intellectual of reads."

Angus Freathy was born and educated in London – that's the one in England, for you Ohio folks!
After qualifying as a Chartered Accountant, he went to Switzerland to join Nestlé for a 2-year wandering assignment, which lasted 37 years and involved travel and work on every continent (except the cold ones at the top and bottom).
Periods of residence in the U.S., Hong Kong and Switzerland have resulted in a network of friends and acquaintances with an amazing range of world insight and a wide repertoire of mostly excellent jokes.
Since retirement, Angus and his (still working) wife, Debra have lived in Oregon, Maryland and are now in Dublin, Ohio, 'the only place we have actually chosen to live since we have been married!'.
Following a crushing rejection by the BBC at the age of 19, Angus is re-activating a long-held ambition and launching a new career in voice-over, with the sole intention of having some fun and being in touch with some very talented people.

TOP TEN REASONS TO LISTEN TO "THE PROPHET AND THE WITCH"
1.
You won't be disappointed

.

Even if you don't consider yourself a fan of historical fiction, I'm confident you will love this audiobook.

I'm very proud of the reviews the written book has garnered.

Don Sloan of Midwest Book Review awarded it five stars and said it was "a remarkable book that should be required reading for anyone who believes that history is just a dry procession of facts, dates and faraway places."

Thomas Anderson, of The Literary Titan, awarded it a gold medal for October and said it was "Expertly written and instantly engaging from the first few pages...An exceptionally drawn historical fiction account.

I was captivated...one of the more intellectual of reads."
2.
Your chance to hear a phenomenal, up-and-coming narrator, whom I still suspect might secretly be Patrick Stewart.
Seriously though, I suspect most voice narrators would run away screaming if asked to read an epic book like this.

Scottish accents.

French dialogue.

Native Americans.

Prayers in Latin.

Singing.

Biblical scripture.

Elizabethan sonnets.

Screeching villains.

Names and places like Wootonekanuske, Quaboag, Menameset, and Mentayyup.

This audiobook is the perfect showcase for Angus Freathy's remarkable talents.
3.
The opportunity to learn about one of the most astounding, yet obscure events in American history.
When it comes to American history, chances are we know the tale of the Pilgrims, the Mayflower, and 1620.

We probably also know the events of the American Revolution in the 1770s.

But did anything interesting happen in the intervening 150 years?

Anything at all, besides the Salem Witch Trials?

YES!

King Philip's War was a war between the New England Puritans and the Native Americans in the 1670s.

It was one of the most catastrophic events in American history, and it needs to be a topic of greater study and reflection.
4.
The opportunity to hate the villain.
Jeremiah Barron, the screech owl… Grrrrr…..I hate him so much!
5.
Seventeenth century drinking and marching songs!

Huzzah!
6.
The opportunity to immerse yourself in deep, probing ruminations on the nature of faith, religion, love, war, and friendship.
7.
Unsettling depictions of nightmares and insanity.
8.
The inspirational love and romance of Israel Brewster and Constance Wilder.
9.
An inspired example of beautifully-sung, hypnotic psalmody
(don't worry...not by me).
10.
A scheming, Scottish dandy.

A beautiful, scarlet-haired, Quaker pacifist.

A hulking, heroic son of a carpenter.

A disgraced minister wrestling with insanity.

An obnoxious, drunken pirate.

Religious debate.

A captivating young Native American on a spiritual quest.

A seafood feast.

An erotic wedding night.

Witchcraft.

Frenchmen.

Lacrosse.

A screeching villain.

Gripping tales of survival and combat,

A slow, obstinate, flatulent horse.

Mohawks.

Betrayal.

Sorrow, joy, and hope.

All in one superbly-narrated audiobook!


Feb. 15th:
Feb. 16th:
Feb. 17th:
Feb. 18th:
Feb. 19th:
Feb. 20th:
Feb. 21st: