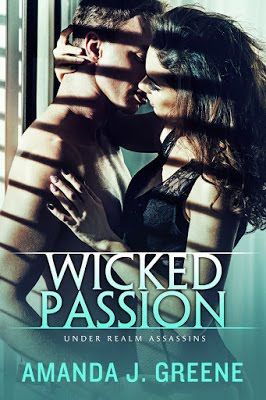 Date Published:
6/25/2019
James Stonewoll is an Elite Assassin for the Under Realm Syndicate—an expert hunter and merciless killer. As a former pirate, he thrives on danger, the more perilous the mission, the better and he can't resist his newest contract: eliminate a rebel shape-shifting magic thief that stalks the border of the Under Realm kidnapping and murdering innocent Others. But never did the centuries old vampire anticipate playing hero to a mythical temptress with luscious curves, tantalizing lips, and hypnotic eyes.
Captured and held prisoner, Katya Moro was trapped in a seemingly endless loop of unimaginable agony as her magic was slowly being torn from her soul. A gasp away from death, she is rescued by a sinful kiss and awakens in the strong arms of a powerful warrior whose roguish smile, sharp fangs, and intense strength unlock dormant instincts within her, an all-consuming madness that demands complete surrender.
Gazing down at her, James knew he had to kill her. Dark Magic Wielders, like the beautiful female he'd found, were a grave threat to human society and were not permitted to roam the mortal world. But Katya's smoky voice and sweet kisses stir a fierce hunger inside him. She is unpredictable, uncontrollable and wickedly seductive—his perfect kind of dangerous. To keep her safe, James will protect her from the magic thieves that hunt her and his fellow assassins until he can find a way to return Katya to her home in the Under Realm.
Can Katya's passion conquer the darkness within his soul?
Excerpt
Magic swirled around her, an ethereal silver tornado. Summoning more power than she ever had before she whispered a gentle command, brought her hands to her lips, and blew the golden glow burning her palms. Light struck the enthralled shifters. Not a single cry of pain fell as they all collapsed to the ground, paralyzed until she voiced the word to release them.
Katya spun around to find a man with dark eyes and an even darker aura. Malice cloaked him.
Incubus. She'd sensed another dark magic wielder within the camp, but she'd foolishly assumed they'd been another unfortunate soul captured by the shifters. This man was no prisoner and, unlike his companions, his hygiene was impeccable, he hadn't been in camp long. He wore jungle fatigues like the guards and a short sword at his waist.
"I can't decide if your decision to return for revenge is brave or a sign of stupidity." He shrugged. "I don't suppose it matters, as long as I'm able to harvest your magic."
"I'm not here for revenge, but you're right. The reason doesn't matter."
"Courage. I like that. Wish you had a little more of it when we were together. Maybe your magic wouldn't have been so weak."
"You mustn't recognize me." He waved a hand over his face and deep shadows fell over his features. When they burned away, his appearance had changed. His tanned skin shimmered and the angles of his face grew sharper, more pleasing. The tips of his ears pointed. His eyes became an electric green that sparkled with kindness. His lips twitched with a playful smile. "How about now, Kat?"
"I'm touched you remember." The glamor faded and his true visage returned. His smile made bile rise in her throat. Hate turned her blood to acid in her veins and sharpened her vision.
About the Author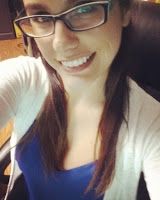 Amanda J. Greene is the author of the captivating Rulers of Darkness and enticing Under Realm Assassins series. Fans of Nalini Singh's, Gena Showalter, and J.R. Ward will fall in love with Ms. Greene's dangerously sexy heroes and strong, kick your teeth in heroines.
She lives in Southern California with her supportive military husband and their two fur babies—a sweet cocker spaniel and a rambunctious black mouth cur mix. Between working full time in higher education and family life, she finds time to write and create detailed worlds with exciting characters for her ravenous readers.
"Amanda's vampires are seriously sexy and I can't get enough!" - Kristina's Books & More