Pharaoh's Star by Olivia Hardy Ray - Book Tour
Science Fiction, mystery, fantasy
Date Published: February 6, 2018
The mystery that unfolds on a dark, eerie back road in upstate New York sends Nick Dowling on a frantic quest to understand his past. What he discovers about himself slowly drives him toward madness. Where does the truth unfold, in mystery or in the dream? Is truth the illusion he can't embrace? Just who is Nick Dowling?
Excerpt
Suddenly he noticed lights, as if coming from a house. Thinking he might finally be off Fox Hollow Road and onto something that would take him into town, he breathed a sigh of relief.
"Shit," he said, as he got closer to the house. "Looks like a frigging dead-end."
He slapped his hand on the steering wheel. He decided to knock on the door and ask for directions as he stopped the jeep near the driveway. It was quiet, desolate. He took a deep breath and confronted his fear. "Get hold of yourself, man," he said.
Nick stared back at the farmhouse. It was familiar, which was not unusual. At every turn in upstate New York there was a farmhouse.
"A compelling sight," he said.
The house was stately and white. Lace curtains moved with the wind, like the porch swing. He could hear the creak. The house stood against the night in shades of grey, like an old postcard photograph picked up at a flea market. Nick could see bicycles lying on the grass. A dog lifted his head from the porch and stared at him. Nick felt strangely nostalgic.
He'd assumed years ago that he'd been raised in Phoenicia, New York, because that's what it said on the hotel register when he checked out of the room he'd awoken in, with no memory at all of how he had gotten there. Phoenicia, New York, was another small town within biking distance. He must have been on a lot of country roads in his childhood, staring at houses just like this one. He never went to Phoenicia, though, it was too frightening to confront a past he couldn't recall, but he'd insisted on buying a second house in New Kingston after finding the town on a Google search for vacation homes. Had he subliminally chosen to be near Phoenicia?
He didn't have any answers, perhaps he never would. Perhaps he didn't want them. As he stared at the house, it drew him in, engulfing him in a black and white fantasy, like an old film. He couldn't have any connection at all to this farmhouse. New Kingston wasn't written on the hotel register.
Nick stared at the house for several more minutes before the image faded, simply drifted off into the night, leaving behind a phantasmal mist. Nick drifted into the ebbing image, falling into a mindless stupor, as if inebriated.
"God," he cried out. "What the hell is happening to me?"
He struggled to escape the blank plateau into which he had fallen, but he couldn't. It was as if his thoughts were being gripped by a distant hand. He suddenly felt floated right up to a shadowy shape in the sky.
"Leave me alone!" he shouted.
His head fell sharply to his shoulder, an action that seemed to come from somewhere else, another person―another body.
"Stress can cause people to black out," Jenna once told him.
"Yes, of course, that's it―stress," Nick whispered. He looked back at the house again. The noise returned, overbearingly loud―the drill into concrete...deafening.
Quickly switching the radio back on to fight the noise, he thought about screaming out for help. The sound hovered above him, precariously close.
He turned the radio up louder.
Nothing but static
―
Damn.
The noise continued...threatening to use its power...devour him. It was directly over his head, so very close. He felt lifted by it, lifted up to someplace far, as far as space.
"This is madness," he whispered. "This is impossible."
He had spent his entire adulthood distracted by the ordinary pressures of survival. He never considered himself particularly introspective, not much caring to delve into the remnants of feelings hidden beneath the debris of inconsequential information―feelings his wife insisted were vital links to his mental well-being. Nick never questioned his life after waking up in a Chelsea hotel with no past. He walked out into the city and survived. Surviving took up all his time, owned his thoughts. He didn't need to know the rest, the forgotten past. The only choices he needed to make were the ones he faced in his profession as a circulation vice president for a major New York newspaper. It took twenty years, but he finally had an executive's salary.
He didn't want to know his inner life. The dreams he had over the years had been too disturbing to probe―images of violent anger, blood everywhere he looked, murders he could not explain.
"My inner life is uneventful and average," he'd told Jenna when they first met. "I can't devote much time thinking about it."
And then, years later, new torment, new dreams...monsters haunted his sleep, metaphors for himself, he surmised.
No, Nick did not want to find his past or obsess on any uncomfortable emotions, especially not with his dreams, blood on his hands, a dead child at his feet...a battered woman.
"Am I insane?" He looked out into the night and shook his head. "Am I?"
He wiped his eyes with the back of his hand. He switched the radio back off and listened for the quiet stillness of night to return, soft and melodic. He listened until all he heard was the wind.
As he stared back at the old farmhouse tears came into his eyes. He suddenly wanted to leap from the car and run to the front door, as if he belonged there, behind the majesty of its silent repose.
I'm home. Mom! I'm home
, he wanted to shout.
His eyes blinked as the lights in the farmhouse flickered. He switched the radio back on. He needed the music to ground him, but the static had returned with an irritating repetition. He tried to find a clear station. He was agitated. He wanted to get the hell out of there. He knew that by now the only general store in town would be closed and he'd have to deal with the supermarket for a
lousy quart of milk. He hated the supermarket: big, cold places...
so why the hell can't I get off this damn road and make it to the goddamn general store?
"Shit," he said, switching off the radio altogether.
The lights from the house flickered again, as if an electrical storm was passing over, but the night was clear. Nick backed the jeep up, deciding he would leave the way he had come in...no need to ask for directions. As his breathing returned to normal, he was grateful for its steady rhythm. He was making rational decisions like his old self. It had all been imagination, just imagination.
As Nick backed up the jeep, he noticed a man at the window of the old house peering through a torn shade.
"What the hell happened to the lace?" He whispered as he stared in awe at the tattered blind. He quickly thought of his wife and the look in her large dark eyes as she gave him that half parted smile and suggested therapy. How the hell would he ever explain any of this to her?
He sat quietly. His eyes drifted back to the house. He looked quickly for the dog. All he saw was a tired old porch―empty...no porch swing. No dog.
"Shadows playing tricks," he said. The oblique shape in the sky expanded and lowered itself closer to the Earth.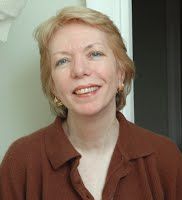 Olivia Hardy Ray is the pen name for Vera Jane Cook, who is the author of Dancing Backward in Paradise, 2007 winner of the Indie Excellence Award for notable new fiction and an Eric Hoffer Award for publishing excellence, also in 2007. Dancing Backward in Paradise received a 5 Star Review from ForeWord Clarion. The Story of Sassy Sweetwater was a finalist for the ForeWord Clarion Book of the Year Award and the recipient of a five star review from ForeWord Clarion. Where the Wildflowers Grow was her third southern fiction novel and is receiving 5 star reviews from Amazon.com. Her latest southern fiction novel just released is Pleasant Day. Her woman's fiction novel is Lies a River Deep and the soon to be released 'Kismet'. Under her pen name she is also the author of Annabel Horton, Lost Witch of Salem, and Pharaoh's Star. The sequel to Annabel Horton, Lost Witch of Salem is Annabel Horton and the Black Witch of Pau. That novel will be released this summer. Jane, as she is called by friends and family, writes in the genres she loves: southern fiction, women's fiction, mystery and fantasy paranormal fiction. She lives on the Upper West Side of Manhattan with her spouse, her Basenji/Chihuahua mix, Roxie, her Dachshund, Karly, her Chihuahua, Peanut, and her two pussycats, Sassy and Sweetie Pie.