The Face of the Seal by Jennifer Cumiskey - Book Tour + Giveaway
Publisher:
Windchime Press
*FREE With Kindle Unlimited*
An international high-society crime and mystery with elements of noir fiction, illuminates a part of the dark history seldom revealed.
When Gerel Garnier, Paris' up-and-coming jewelry designer, is commissioned by Britain's famous art patron William Blackwell IV to create a replica of the 19th Century Qing Dynasty Empress Seal, she believes that her artist's dream is finally coming true. Blackwell's name and fortune could catapult her to the status of crème de la crème in the world of couture art design. Little does she know that the dream job will lure her into a web of treachery, deceit and murder.
While attending the unveiling of the original Empress Seal at the Forbidden City, Gerel stumbles on a startling secret about her family roots, and she is a woman on a mission ever since. From the Forbidden City back to Paris, she careens from dark secrets to illuminating revelation as the truth of her lineage emerges. An enlightening epiphany hits her: She Gerel Garnier, is the heir of the face of the Empress Seal–a rare gemstone that has witnessed centuries of love, hatred, faith and bloodshed.
Now the face of the seal has fallen unexpectedly into her hands. What is she going to do with the gemstone that seems to be a curse to whoever possesses it yet still hunted by the dark forces of the world?
Excerpt
Normandy France, present day
The small villa perched on a white-chalked cliff a mere few meters away from the edge which dropped thirty feet down to the sandy beach. The locals called it Maison Suspendu—the hanging house. Built in the seventeenth century, the stone and wood structure was a humble two-story box, but the enormous balcony on the second floor jutted out which rendered the optical illusion of a house precariously suspended on the edge of a cliff.
The villa had been in the
Garnier family for generations. Fifteen years ago, Gerel had her last words with her father and then left his grand apartment in Paris. Since then, Maison Suspendu belonged to her.
Gerel still remembered that it had been two days before her eighteenth birthday. Her father had said to her, "What would you like for your birthday? We have to celebrate, you'll officially be an adult in two days."
Except for the adult part, he'd said the same thing every year around her birthday for the past nine years since Gerel's mother had died. And every year, Gerel answered her father the same way, "I don't want anything, I want the truth."
"Not that again, Gerel. I've told you, your maman suffered from depression for a long time. It's a chemical imbalance in the brain and we don't know exactly why it happened."
"You killed her, Father. Maman was sad because you abandoned her."
"How dare you talk to me like that!" her father flared. "I loved your mother and she had everything she needed and wanted."
"I saw you. I saw you kissing a woman in front of this very apartment building, and she was certainly not maman," Gerel had released the words that had been fighting to come out for years. She wanted them to be as hurtful to her father as possible. Maybe it had something to do with her being officially an adult in two days. She wanted her father to do the same: grow up.
"I did no such thing. And stop yelling, you'll wake up your brother and Isabell."
"Isabell is the woman you had affair with when you were still married to maman." Gerel bore a contemptuous stare at her father and retreated to her own room.
When night fell, her father somehow manned up. He told her the truth, maybe not the whole truth, but Gerel got the gist. To this day, she'd never been able to forgive her father.
It turned out that Gerel's grandfather wasn't too hot about Emilee Gardner, the American archeology student his future-neurosurgeon son,
René Garnier, had fallen madly in love with. "Son, you're ruining your future, you won't be happy with that girl," he warned after he'd met his future daughter-in-law. Of course, René didn't heed his old man's warning. The love birds went to the family villa in Normandy one weekend and came back married. Grandfather Garnier was furious. "How are you going to fix people's brains when your own is deranged? Are you planning to have kids? How are you going to do that when your wife's passion is to run around in no-man's-land digging dirt? You'll be working two jobs for a long time to come, paying the bills for your wife's hobby and being a house husband when you are not fixing people's brains."
"But Father, Emilee's going to be a professor, we'll work it out between the two of us," René had promised himself and his father. He loved his wife and she loved him, there was nothing they couldn't overcome.
At first things worked out exactly as René had planned. He started working at the Clinique de Alma, a private hospital in Paris specializing in neurosurgery and Emilee continued her studies at Sorbonne. Yes, she did go for a few digs, but they didn't prevent her from getting pregnant when their first anniversary came around.
First, Gerel's uncle, her father's younger brother and a successful nuclear engineer, died in an accident. He'd never been married and didn't leave any children behind. Since Grandfather Garnier only had two sons, the survival of the Garnier family's bloodline fell solely on his eldest son René and his "crude" American daughter-in-law. The old man allowed the ice between them to thaw, but only temporarily.
"Your first grandchild is going to be a girl," René soon reported.
The old man was disappointed but didn't make a fuss. "You'll have more children, will you? For generations the Garnier men have always amounted to great things. It can't stop with you, son."
"What if Emilee and I just have more girls?"
"In that case, you'll have to get a new wife."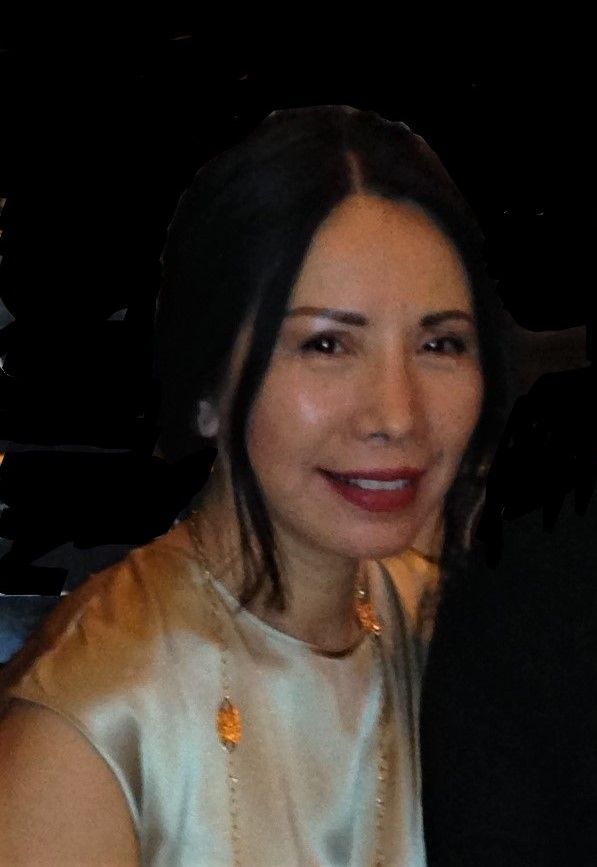 Jennifer Cumiskey was born and grew up in Shanghai, China. She immigrated to the United States in 1986. She holds a Bachelor's degree in English literature and an MBA in finance. After a career in corporate finance and management consulting, she now writes full-time as an indie author. Her writings often explores the theme of clash of civilizations and illuminates the tenderness of the human heart by shining a light on its darkest corners. She resides with her husband Paul in Vienna, Virginia. She can be reached at www.windchimepress.com
Amazon
*FREE With Kindle Unlimited*