The Moon Hunters by Anya Pavelle - Book Tour & Review + Giveaway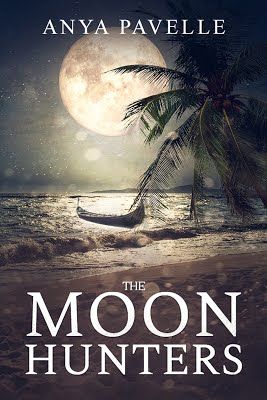 Science Fiction/Dystopian Fiction/Post-Apocalyptic Fiction
For fans of The Hunger Games, Divergent, and The Gender Game comes a captivating new story like no other.
The Pestilence sweeps the globe with terrifying speed. A group of survivors finds an island sanctuary.
Three generations later, no one has heard from the outside world in years. The old radio only crackles with static. The Pestilence either finished its job or the world tore itself apart.
In the Village of Lehom, Leilani has been called to court as a Virtue by the King. Going to court means losing her independence and self-respect. Unfortunately, she doesn't have a choice.
Leilani decides to take a stand; the King be damned. She plans a daring escape and sets in motion a series of events that will shake the foundation of her village and the island to its core.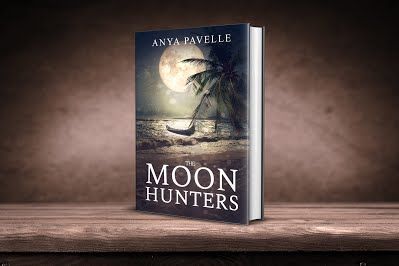 I want to preface my review by saying I can't stop thinking about this book. I honestly don't know what it is about the book, but even though I finished it a few days ago and have started other books, the plot of The Moon Hunters keeps coming back to me, niggling at the back of my mind. I honestly think it's because I feel like I need more. I want more Leilani and Jenay. I want... well, I can't say what else I want because it would spoil certain plot points/the ending, but I need more!
The Moon Hunters starts off with a couple being rescued from the middle of the ocean. The young woman, Leilani, then starts to tell her story to the rescue ship's doctor, Deanne. Alternating between past and present, the story draws readers in and keeps them curious and intrigued, wondering how everything is going to play out.
Disease wipes out most of the world. A group of survivors on an island in the middle of nowhere decide to start over. It's on this island that a lot of the "past" story takes place. Leilani is a villager living in Lehom. Lehom is the strictest of the three villages on the island, and let me tell you, I would not want to live there. Ruled by a King, the female villagers must submit to the men in their village. Women are deemed weak, silly-minded, an incapable of doing anything for themselves. Men are tasked with keeping them in line and protecting them from themselves. Gross.
Leilani, however, is having none of this nonsense. Expected to join the royal court as a virtue (there are seven), Leilani decides she's going to do whatever it takes to get herself dismissed from the position. Unfortunately, her plan goes off the rails, and things get bad. Really, really bad.
I absolutely loved this book. At first I was a little hesitant about it, because I wasn't sure I was going t like it. It was a bit slow at first, and I struggled to get into it. But I kept on, and I am SO glad I did. Once the book hits a certain point, it's like a switch flipped in my brain, and I eagerly devoured page after page, needing to know how Leilani's story was going to play out.
The Moon Hunters is an intense dystopian story that will have your emotions warring with one another. I was angry. I was hopeful. I was terrified. I was excited. My emotions definitely ran the gamut.
If you're a fan of stories featuring strong, independent female leads take on their corrupt governing system, you'll love The Moon Hunters.
I really hope there will be a sequel, because as I said above, I need more!
I'm giving it 4.5 stars.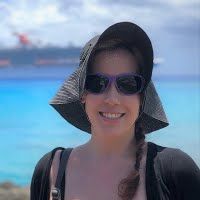 Anya Pavelle was born in Massachusetts but eventually settled in Florida, where she currently lives with her husband and dog. She's a trained art historian who sees the quiet beauty in nature, art, and literature. Anya has been imagining new worlds since she was six years old and like many morbidly curious people, she's obsessed with dystopian literature. The Moon Hunters is her first foray into science fiction. She's currently working on the sequel and also plans on writing a prequel. In addition to writing, Anya loves traveling the world, SCUBA diving, relaxing with her friends and family, and finally, curling up with a new book and a glass of wine on a moon-lit humid night.