Breakwater by Errin Stevens - Audio Book Tour + Giveaway
Author: Errin Stevens
Narrator: Sean Posvistak
Publisher: Errin Stevens
Released: Jul. 17, 2017
Series: The Mer Chronicles, Book 2
Length: 8 hours 39 minutes
Genre: Romantic Fantasy





The sirens of Griffins Bay are in trouble, and the recent slew of royal suicides looks to be the least of their worries.




For one, unless a blood relative of the queen shows up, no one's around to staff the monarchy. Well, except for a whack-job bureaucrat and he seriously won't do. Worse is the community unrest threatening siren society, a problem caused by too many humans in the pool, which means Simon and his off-limit girlfriend will have to run and hide if they want to make more of their flirtation...




The solution doesn't inspire confidence at first, but the Blakes have everything at hand to set their world to rights - namely, a hidden queen, a dead prince, and a facility for human manipulation. Once they find their sea legs, they'll restore order, distribute smart phones, and drive that conniving bureaucrat to a grisly, satisfying end.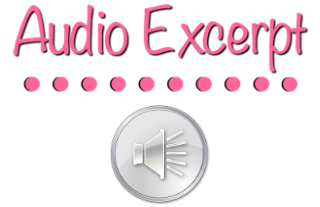 Errin Stevens writes paranormal romantic suspense stories from her home in Minnesota. When not wrestling with unruly narrative - or reading literary and commercial fiction like a fiend - you'll find her poring over seed catalogues (winter) or gardening (the other three days of the year).

Sean is an aspiring game developer who's used his years of work on Youtube to excel at audiobook narration.
1. "Rise Up" (song) by Thomas Jack & Jasmine Thompson. Addictive and hypnotic – give it a listen!
2. "Splash" (movie) is still as funny and adorable as ever.
3. "Mermaid" (book) by Carolyn Turgeon is a lovely reinterpretation of mermaid mythology, all adulted up.
4. "Robinson Crusoe" (book) by Daniel Dafoe is a revered classic for a reason. There are no merfolk but lots of ocean and it's yummy and you should read it.
5. "Gift from the Sea" (poetry anthology) by Ann Morrow Lindbergh is dreamy and thoughtful and just right.
6. "Calypso" (song) by Suzanne Vega combines ocean nymphs, a Greek hero, and folk rock music in the cleverest of ways. What's not to love?
7. "The Little Mermaid" (animated movie) will have you singing 'undah da see' for the rest of your natural born life.
8. "Pirates of the Caribbean: On Stranger Tides" (movie) has the BEST, most convincing mermaids the movie world has ever given us.
9. "The Mermaid" (poem) by Alfred Lord Tennyson is a warm bath of beauty you can take anytime you want.
10. "Pirates Who Don't Do Anything" (song/video) by Veggietales is HILARIOUS. Charming for grown-ups and little ones alike.



Plugging you into the audio community since 2016.
Sign up as a tour host
here.