Updrift by Errin Stevens - Audio Book Tour + Giveaway
Author: Errin Stevens
Narrator: Sean Posvistak
Publisher: Errin Stevens
Released: Apr. 20, 2017
Series: The Mer Chronicles, Book 1
Length: 8 hours 37 minutes
Genre: Romantic Fantasy


For Kate Sweeting, love isn't in the air. It's in the water.




Since her father died, Kate Sweeting's home life has been in the pits, her well-being on life support. Her future looks desolate until she and her mother, Cara, make another plan: abandon their shriveled existence for more promising prospects on the coast, where Cara can play small-town librarian-bachelorette and Kate can figure out what's up with that secretive Blake family from the beach.




Everyone is eerily captivated with Kate and her mother, and Cara is the first to figure out why when the man of her dreams arrives all dripping and devoted and closed-mouthed about what he intends. Kate is willing to go along with their subterfuge for a while, but eventually makes a charge for the water to learn what her mother is hiding. Gabe Blake is there waiting for her…and so is someone considerably less friendly. By the time Kate navigates her way home, everything will have changed for her—what she feels, what she wants, and what she'll risk to be with the man she loves.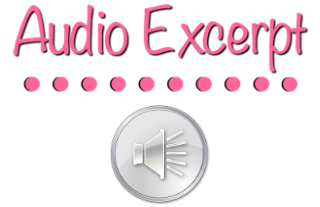 Errin Stevens writes paranormal romantic suspense stories from her home in Minnesota. When not wrestling with unruly narrative - or reading literary and commercial fiction like a fiend - you'll find her poring over seed catalogues (winter) or gardening (the other three days of the year).

Sean is an aspiring game developer who's used his years of work on Youtube to excel at audiobook narration.



Plugging you into the audio community since 2016.
Sign up as a tour host
here.