Netherfield: Rogue Dragon by Maria Grace - Audio Book Tour + Giveaway

Author: Maria Grace
Narrator: Benjamin Fife
Length: 9 hours 40 minutes
Series: Jane Austen's Dragons, Book 3
Publisher: Maria Grace
Released: Jan. 31, 2020
Genre: Epic Fantasy


Elizabeth Bennet thought she was prepared to do anything to make the Dragon Conclave accept her beloved young dragon Pemberley into the Blue Order, but she had not anticipated it would leave her banished from her ancestral home and betrothed to none other than Mr. Darcy. But before Elizabeth and Darcy wed, they must find a dangerous rogue dragon before it provokes a war amongst the dragons and brings the fragile peace between dragons and mankind to a catastrophic end.




Nothing written in the annals of dragon lore has prepared Elizabeth to manage a dragon not governed by the Blue Order. Dragons have always loved her, but this one finds her arrogant, selfish and insensitive to others. With only her instincts to guide her, she must convince the rogue of her good intentions before the Blue Order loses patience and decides on more drastic measures.




Called away to the other side of the kingdom, trying to settle the dragons' unrest, Darcy learns the nature of the force poisoning the rogue dragon against Elizabeth. One nearer and dearer than they could have imagined.




Can Elizabeth and Darcy convince with rogue dragon to cooperate before darker forces turn it against them, without destroying the fragile bonds uniting the couple?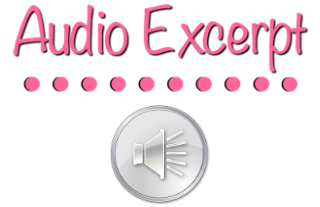 Five time BRAG Medallion Honoree and #1 best selling Historical Fantasy author, Maria Grace has her PhD in Educational Psychology and is a 16-year veteran of the university classroom where she taught courses in human growth and development, learning, test development and counseling. None of which have anything to do with her undergraduate studies in economics/sociology/managerial studies/behavior sciences. She pretends to be a mild-mannered writer/cat-lady, but most of her vacations require helmets and waivers or historical costumes, usually not at the same time.
She writes gaslamp fantasy, historical romance and non-fiction to help justify her research addiction.

Benjamin Fife has always had a passion for learning. With a mind that remembers all sorts of numbers and useless trivia, he regularly wins local radio shows and enjoys confusing people with sci-fi quotes.
Fife grew up in Southeast Idaho. He attended college at Idaho State University, where he met his future wife in their music theory class. They have been married nearly 20 years and now have six children and a whole menagerie of animals. When their oldest daughter was three or four years old they started reading aloud from novels every night at bedtime, and have continued the tradition ever since. The family loves exploring various worlds and topics through Fife's wonderful reading skills, which get better every year. They all have his Christmas Carol voices memorized (and the older kids are known to quote along with portions), since he has read it to them every December.
Benjamin enjoys all kinds of sci-fi and fantasy - both books and shows, is an extreme eclectic music lover, and prefers his chocolate to be of the 90% cocoa variety. Above all, he loves to be with his family. He loves recording audio books, and is delighted to tell people, "I've finally found what I want to be when I grow up!"

Prize: Custom Statue of the Dragon 'Pemberly'

Plugging you into the audio community since 2016.
Sign up as a tour host
here.