Parallel Lies by Georgia Rose - Audio Book Tour
Author: Georgia Rose
Narrator: Henri Merriam
Publisher: Three Shires Publishing
Released: Jan. 23, 2019
Series: The Ross Duology, Book 1
Length: 9 hours 20 minutes
Genre: Romantic Suspense


A woman with a hidden past. A new love on the horizon. Will the truth set her free or cost her everything?




Madeleine Ross has meticulously organized her world to leave no trace of her criminal past. After creating a new identity for herself, her only remaining connection to her previous life is the security work she does for a small-town insurance company. But when she starts falling for her handsome boss, Dan, she's worried letting him in will expose secrets best kept locked away....




As their attraction grows stronger, Madeline's attempts to keep Dan in the dark go horribly wrong when a dangerous ex emerges from her unsavory past. After her former flame gives her an offer she can't refuse, she has one choice left: ditch her life as a thief to let Dan in or embrace her shady dealings to destroy her only shot at a happy future....




Parallel Lies is fast-paced romantic suspense. If you like troubled heroines, character-driven action, and powerful emotions, then you'll love Georgia Rose's thrilling novel.




Buy Parallel Lies to unlock a secret identity today!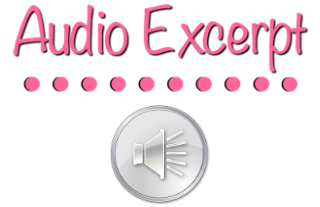 Georgia Rose is a product of rural England and the countryside setting is the theme running through her books. She loves strong characters and finds developing them incredibly satisfying.
Instructing and working with horses has provided the knowledge needed for some of her storylines and these can come from a fragment of conversation, via Georgia's not so surreptitious people watching or most often from her overactive imagination.
Georgia's busy life is set in a tranquil part of rural Cambridgeshire in the UK where she lives with her much neglected husband and dog.
She loves afternoon tea, the way the word loquacious rolls off the tongue and she sincerely believes inanimate objects have feelings.
She does not care for clowns or kites and can't understand why adding salt to caramel is seen as a good thing.
She also hates every photo ever taken of her…

you into the audio community since 2016.
Sign up as a tour host
here.