The Legacy Series by Brandyn Cross - Book Tour + Giveaway

Date Published: February 18, 2020
Brandyn (Brandy) Harris, a lonely, abused, and terminally ill twelve-year-old boy builds his private virtual world outside the knowledge of his strict and abusive parents. Denied the ability to interact with other kids in his everyday life, Brandy finds refuge within the confines of the Internet in his early stages, where it appealed primarily to the outcasts, and a close group of virtual teen friends.
The Legacy offers a unique, unparalleled glimpse into the mind of abused children while this abuse is taking place amid the hysteria surrounding the Satanic Ritual Abuse Panic of the early 1990s. An outstanding page-turner, it gives you an unprecedented, once-in-a-lifetime opportunity to experience, through first-hand, day-to-day accounts as they occur, a real-world of childhood desperation and painful secrets, a world-known by millions of children, but never openly shared with adults.
You'll feel Brandy's feelings, cry his tears and laugh with him on the good days as you'll journey through the candid and honest secrets of an abusive childhood, as Brandy's correspondences are written by kids, for kids. Thus, you'll learn the truths kids only tell their friends, outside the inherent inhibitions derived from adult interference.
This book is the first volume in an epic book series based on real events and the writings and correspondences of a terminally ill young boy who is also enduring a life of physical, emotional and sexual abuse.
Excerpt
hi Taylor. This is brandy. I dont know if ya saw that I havent been on the bbs for a couple days but i was realy scared that ya might think that I was mad at ya or some thing but im not.
a little while after I sent ya my last letter i had an acedent and I was in hospitel untel now. Its so hard to type now cuz i can only use one hand cuz I hurt my other arm and i had to get operated on and stuff.
I just dident want ya to think that mabey i wasmad or some thing. Ile try to write on the boards but I dont know how much I can for a little while.
Why are these things hapenng to me. this hurts so bad Im totaly cryeing. im so stupid im realy cryeing. oh god it realy hurts so much.
I dont think I can write any thing else tonight cuz its takeing to long and it realy realy hurts to much but I just dident want ya to think I was mad at ya or any thing.
I hope its okay for me to tell ya about what hapened cuz like ya sayed like big brother, right. I shoudent tell ya any more thoughcuz some of what im feeleing like right now isent very good cuz it just hurts so much and cuz Im kinda a little bit mad at some one cuz of it. Im sorry if ya thougt i was mad at ya and stuff. Bye.
(little brother I hope cuz I never had a big brother either and mabey I needone)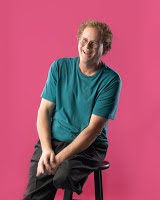 Brandyn Cross is a multi-media artist, as an accomplished writer, recording artist, songwriter, filmmaker, and actor.
Brandyn is the writer/producer of the major live event Jackie Evancho & Friends: We are Hope, which was also filmed for television broadcast as multiple concert specials.
As a singer/songwriter Brandyn scored the international top 10 hits Dear Mr. Jesus and If Money Talks (It Ain't on Speakin' Terms With Me), and the top10 music video I Will Always Love You. He won BEST SONG at the prestigious Utah Film Festival & Awards for his composition and recording of Love Again, as featured in the television series Proper Manors.
As an actor and filmmaker, Brandyn has worked on numerous projects such as Unicorn City and The Wayshower, as well as Alienate and Being Charlie with Rob Reiner. He is presently in post-production on his feature directorial debut with the dark Emo drama, The Legacy.
Among his body of written work is the Feature Film The Legacy, currently in post-production and the recently completed Gary Coleman biography, As if I Never Existed, with Gary's widow Shannon Price. Brandyn has optioned and produced multiple feature screenplays and has written over 100 episodes for various TV series and specials. Brandyn is presently releasing the first volumes in an epic book series, The Legacy.
Brandyn started exploring his creative gifts following a serious industrial accident that turned him into a wheelchair-bound amputee in addition to already being "high functioning" autistic. Determined to show the world that even severe obstacles can be overcome, Brandyn began developing his innate creative abilities, studying and honing his craft, until ultimately turning this ambition into a professional reality. Today, he continues this mission in earnest.