Author: C.L. Schneider
Narrator: Cassandra King
Length: 15 hours 25 minutes
Series: Nite Fire, Book 2
Publisher: C.L. Schneider
Released: Jan. 25, 2020
Genre: Urban Fantasy


If anyone can tell the difference between monsters and humans, it's Dahlia Nite. For nearly a century, she's hunted one to protect the other. Safeguarding humanity from the creatures that slip through the torn veil between the worlds. Creatures like her.




But the lines are blurring. As people begin mutating and combusting on the streets, Dahlia realizes a strange affliction has descended upon Sentinel City. The mysterious ailment strikes all walks of life, from the posh high-end nightclub district to the homeless community. Its victims, driven to random acts of savagery, are drawing attention too fast to cover up.




Assigned to the case, Dahlia and her human partner Detective Alex Creed investigate the deaths. But all they have are questions, bodies, and a public on the verge of panic. Working behind the scenes with her self-appointed sidekick Casey Evans, Dahlia struggles to discover what, or who, is behind the alarming transformations.




As the violence spreads and the mystery unfolds, she wonders: Are the victims still human? Were they ever?




Chain Reaction is the second book in the Nite Fire series.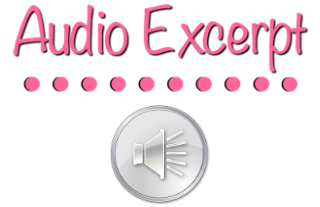 C.L. Schneider is an award-winning author of immersive fantasy fiction, including The Crown of Stones Trilogy and the Nite Fire Series. Born in a small Kansas town on the Missouri river, she penned her first novel at age sixteen on a typewriter in her parent's living room. She currently resides in New York's scenic Hudson Valley with her husband and two sons.
To learn more about C.L. Schneider, and the worlds she creates, visit clschneiderauthor.com where you can read reviews and excerpts, subscribe to her newsletter, and join her Street Team. An active part of the indie author online community, you can often find her on social media, chatting about the daily ups and downs of a writer's life.

Cassandra is a professional actor from New York. She works with a private acting trainer and has been making her way into the voice over world. Becoming an audiobook narrator was a great way to combine her desire to act and her passion for literature. She is currently working on book 2 of the Nite Fire series entitled 'Chain Reaction' as well as a Warhammer 30k fan film called 'Death of Hope'. In addition to reading and acting, Cassandra also enjoys anime, sports, cooking, and traveling.
Q&A with Author C.L. Schneider
What can you tell us about Nite Fire?

The Nite Fire books are written in first person, from the perspective of Dahlia Nite: a shapeshifting-creature hunter from a parallel world ruled by dragons. The series is based on the premise that all the creatures of our myths and legends actually exist, but on parallel worlds. Rips form between the worlds, the creatures slip through, and from those sightings our legends are born. Sometimes their visits are innocent blunders. Most "monsters" can't sense the torn veil until they're upon it. Many times, though, the incursions are planned—and deadly.

When the first tear opened on Dahlia's home world of Drimera, the dragons that reside there took it upon themselves to monitor and restrict the "exits" to other worlds. Twisting and hiding the truth, fabricating lies and hoarding secrets like gold; many worlds have been impacted by Drimera's choices. Their eons of shadowy maneuverings have turned reality into fantasy and truth into legend.

But, now, the monsters are getting bolder. The shadows are shifting out of place a little more every year, moving humanity closer and closer to an awakening. And somewhere out there, a mysterious global threat is growing…

What do you think readers would find compelling about your character?

I think what makes Dahlia stand out are her flaws. The perfect heroine can get boring fast. They always do the right thing, overcoming every obstacle without consequence. But that's not real life. Real people are flawed. They make mistakes, have bad habits, and say the wrong thing. I want my readers to feel as if my characters are real. Even if they're reading about someone who isn't human, they still need to be able to relate to their fears, hopes, and mistakes. I think being able to identify with a "real" character drags people deeper into the story and keeps them invested on the character's storyline.

What was your inspiration for writing Nite Fire?

I'm a bit of a fangirl. I love fantasy and sci-fi TV shows like Supernatural, X-Files, Jessica Jones, etc. The list of my favorite shows is far too long to mention here! I wanted to write something that was inspired by my love for those shows, with a "monster-of-the-week" quality to each book and an underlying mystery that develops throughout. I wanted to switch gears from the male character in my previous epic trilogy, to a strong female character that is equipped to take the (supernatural) world by storm—after her morning coffee, of course!

Was a possible audiobook recording something you were conscious of while writing?

No. I hadn't dived into the realm of audio yet. Once I did, and the process was started with book 1, it was in the back of my mind as I wrote book 2. Even more so with book 3. I thought of how certain scenes would sound as I crafted them. Something I hadn't expected, is that I can hear my narrator's voice when I'm writing Dahlia, as well as several of the other characters. I love that!

How did you select your narrator?

I met Cassie at a local comic con. She stopped at my table to check out my books, and we started chatting. She was cosplaying as one of my favorite characters (Rose Tyler from Dr. Who), and it didn't take long before our conversation evolved. She told me about her audiobook narration, and I was instantly intrigued. I took Cassie's card and contacted her a few months later. We had already hit it off. But once I listened to her audition, I knew she was the one to bring Dahlia to life.

How closely did you work with your narrator before and during the recording process? Did you give them any pronunciation tips or special insight into the characters?

Cassie and I have worked very closely throughout the entire process. Before she started recording, I typed up character profiles and sent her info on potential voices. After she read Flash Point, we met for coffee and discussed the book at length. We keep in regular contact as she records the series. She's a delight to work with and passionate about the story, which really shines through in her narration. She even dressed up as Dahlia Nite for Halloween last year!

How do you manage to avoid burn out? What do you do to maintain enthusiasm for writing?

I don't really struggle with burnout. I almost always feel an urgency to write. What I struggle with is juggling everything else that comes with being a published author, plus family, friends, taking care of the house—so I can write—while attempting not to ignore anything or anyone. That's where the burnout comes in: trying to fit it all in, with the urge to write constantly tapping on my brain. Every year I tell myself I'm going to work out a better schedule. Instead, I do what I always do: rely on multiple to-do lists, an understanding family, and lots of coffee.

Do you think certain types of writing can translate better into an audiobook?

I think unique characters that really stand out, and can be easily differentiated, are important. As is crisp dialogue that's written in a way that is true to each character. The settings should be visually descriptive to put the listeners in the moment. Less-wordy styles of writing would keep those with split attentions (driving, etc.,) from wandering during the meandering sentences.

Is there a message that you to try convey with your writing, something you want your listeners and readers to take away?

Not really. There are themes in my writing, but they aren't put there with some grand purpose. They are simply part of the story I'm telling. All I really want my readers to take away is a good time. My goal is to make them feel; the good and the bad. I want to take them on an adventure that leaves them smiling, laughing, crying, and ready to throw the book across the room. I can't think of anything better than to keep someone glued to the pages—then leave them with a massive book-hangover!

What's next for you?

The audio version of book 3, Smoke & Mirrors, will be releasing in the fall of 2020. I'm currently working on the draft of the 4

th

book in the Nite Fire Series: Slash & Burn. There will be a 5th book in 2021, Exit Strategy, to finish out the series. I have a novella coming out in late spring this year, as well, entitled: The Wandering Isles, which is a follow up to my other epic fantasy trilogy, The Crown of Stones.

Giveaway: $25 Amazon Gift Card


Plugging you into the audio community since 2016.
Sign up as a tour host
here.