Loving Vengeance by Georgia Rose - Audio Book Tour
Author: Georgia Rose
Narrator: Henri Merriam
Publisher: Three Shires Publishing
Released: Nov. 25, 2019
Series: The Ross Duology, Book 2
Length: 7 hours 48 minutes
Genre: Romantic Suspense


A woman with a troubled past. A new love hanging in the balance. Will an unexpected visitor strengthen her resolve or destroy the life she's trying to build?




Madeleine's world, once so organised, is a mess. Suffering the fallout from the mistakes she made with Tag, she has no idea where she stands with Daniel. Are they only friends or is there still a chance for something more?




Enter James – cool, calm and calculated. A stranger, she thinks. But he knows her, and he comes with an opportunity she can't refuse, involving an enemy she'd tried to forget. At first keen to return to her past, Madeleine soon realises it's not only the gang that's changed, and battles her own demons as well as an unpredictable villain.




Can Daniel step up when he's needed? Or will it be James who rides in to the rescue? Because when things go badly for Madeleine, and all hope seems lost, there is only one who can save the day. And only one who can bring more to the task than merely himself.




Loving Vengeance is the second book in this fast-paced duology. If you like strong heroines, character-driven action and powerful emotions, then you'll love Georgia Rose's exciting novel.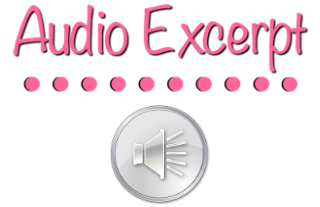 Georgia Rose is a product of rural England and the countryside setting is the theme running through her books. She loves strong characters and finds developing them incredibly satisfying.
Instructing and working with horses has provided the knowledge needed for some of her storylines and these can come from a fragment of conversation, via Georgia's not so surreptitious people watching or most often from her overactive imagination.
Georgia's busy life is set in a tranquil part of rural Cambridgeshire in the UK where she lives with her much neglected husband and dog.
She loves afternoon tea, the way the word loquacious rolls off the tongue and she sincerely believes inanimate objects have feelings.
She does not care for clowns or kites and can't understand why adding salt to caramel is seen as a good thing.
She also hates every photo ever taken of her…
You can work in your pj's, should you want to.
Everything in your life now counts as research.
You can do your work everywhere and anywhere.
Sometimes people find what you do reasonably interesting.
You get the voices out of your head by translating them into the words on a page.
You feel joy when your words align in a perfectly delivered sentence.
You get to find readers who genuinely enjoy your work and tell you so.
You get to create terrific characters.
You get to work alone, or you can join in with the tremendous online community of writers, should you want to.

you into the audio community since 2016.
Sign up as a tour host
here.