Tempered Hearts by Pamela S. Thibodeaux - Audio Book Tour + Giveaway
Author: Pamela S. Thibodeaux
Narrator: Terri England
Length: 7 hours 30 minutes
Series: Tempered, Book 1
Publisher: Pamela S Thibodeaux Enterprises LLC
Released: June 10, 2019
Genre: Inspirational Romance
Rancher Craig Harris and veterinarian Tamera Collins clash from the moment they meet. Innocence is pitted against arrogance as tempers rise and passions ignite to form a love as pure as the finest gold, fresh from the crucible, and as strong as steel. Thrown together amid tragedy and unsated passion, Tamera and Craig share a strong attraction that neither accepts as the first stages of love.




Torn between desire and dislike, they must make peace with their pasts and God in order to open up to the love blossoming between them. It is a love that nothing can destroy when they come to understand that only when hearts are tempered, minds are opened, and wills are softened can man discern the will of God for his life.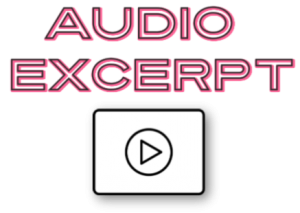 Tempered Fire, Book #3 in the Tempered series is scheduled for release on audiobook this month.
https://www.youtube.com/watch?v=5yy1R7xlXb0

Award-winning author, Pamela S. Thibodeaux is the Co-Founder and a lifetime member of Bayou Writers Group in Lake Charles, Louisiana. Multi-published in romantic fiction as well as creative non-fiction, her writing has been tagged as, "Inspirational with an Edge!" ™ and reviewed as "steamier and grittier than the typical Christian novel without decreasing the message." Sign up to receive Pam's newsletter and get a FREE short story!

Terri England is a radio personality, podcast host and book narrator. She is the mother of two daughters and one very stubborn (but smart) Doberman named Jackles. She loves music, both stars (Wars & Trek) and is obsessed with the supernatural. In her own words, Terri is "a geek and proud of it."
Waffle fries or curly fries?
Waffle, they sop up the catsup or dipping sauce so much better than curly fries!
GIF with a hard g or soft g?
Have no idea what this means LOL but if it's what I'm thinking I'd say neither – I really dislike GIF's in place of actual comments or reactions.
Fantasy or science-fiction?
I'm not a real fan of either. I have read a few fantasy novels/novellas that I enjoyed but for the most part I steer clear of them. If a novel or story has a sense of the supernatural (good things like Angels or intuition – NO demons) I'm good with it.
Superman or Batman?
Superman….When I think of Superman, I think Christopher Reeves…none sexier.
Text message or call?
Oh my, when possible please call me! Especially if we're having an important conversation!
Pancakes or waffles?
Love 'em both but prefer pancakes with peanut butter and syrup!
Doctor Who or the Walking Dead?
Neither – seriously!
TV Shows or movies?
I love movies because I can see the whole thing and don't have to worry about missing an episode or twelve when I can't or simply don't want to watch television.
Facebook or Twitter?
UGH….I seriously think I could survive and thrive without social media! Alas, both are a necessary evil for promotion.
Alice in Wonderland or Robinson Crusoe?
Robinson Crusoe is more realistic than Alice in Wonderland though both are classics.
Being too warm or too cold?
I DESPISE being cold! It seems to take forever to warm up especially if my feet are cold and I doubly dislike cold and rainy.
Netflix or Hulu?
I don't have either but my children and friends have Netflix. I enjoy watching movies so I guess either would do.
Work Hard or Play Hard?
I'd much rather play hard than work hard. But then again, who wouldn't? LOL!
Passenger or Driver?
Oh driver definitely. I am not a very good passenger. Long drives make me sleepy.
Amusement Park or Day at the Beach?
Amusement parks are fine but overly crowded. Give me a little slice of beach any day.
Honesty or Other's Feelings?
I strive for both – being honest without hurting someone's feelings or in the very least, tempering my responses and reactions with love and kindness.
Movie at Home or Movie at the Theater?
I love a good movie but home definitely has its advantages….like watching in your PJ's.


Plugging you into the audio community since 2016.
Sign up as a tour host
here.