Two Thousand Years by M. Dalto - Audio Book Tour

Author: M. Dalto
Narrator: Amanda Abeillan
Length: 8 hours 20 minutes
Series: The Empire Saga, Book 1
Publisher: The Parliament House
Released: Feb. 3, 2020
Genre: Fantasy

Two thousand years ago, the prophecy of fire and light foretold the coming of the queen empress who would lead the empire into a time of peace and tranquility. But instead of the coming of a prosperous world, a forbidden love for the empress waged a war that ravaged the land, creating a chasm between the factions and raising the death toll of innocent lives until the final, bloody battle.




Centuries later, Alexandra, a 22-year-old barista living in Boston, is taken to an unfamiliar realm of mystery and magic where her life is threatened by Reylor, its banished lord steward. She crosses paths with Treyan, the arrogant and seductive crown prince of the empire, and together, they discover how their lives, and their love, are so intricately intertwined by a prophecy set in motion so many years ago.




Alex, now the predestined Queen Empress Alexstrayna, whose arrival was foretold by the annals of the empire, controls the fate of her new home as war rages between the crown prince and lord steward. Either choice could tear her world apart, as she attempts to keep the empire's torrid history from repeating itself.




In a realm where betrayal and revenge will be as crucial to her survival as love and honor, Alex must discover whether it is her choice - or her fate - that determines how she survives the empire's rising conflicts.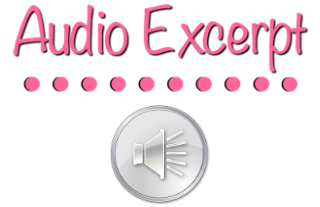 https://www.youtube.com/watch?v=0cFaWJ84P-k

M. Dalto is a Young Adult and New Adult author of adventurous romantic fantasy stories. Her bestselling debut novel, Two Thousand Years, was a 2016 Watty Award winner (Wattpad.com). She has since released two companion novellas, and its sequel, MARK OF THE EMPRESS. Her sophomore release, LADY MUTINY, has been signed with Magnolia Press for publication in 2020.
She was recruited to participate in Wattpad Paid Stories program for serialized authors in March 2019, and has since been invited into the Wattpad Stars program. She continues to volunteer her time as a literary mentor and freelance developmental editor, where she hopes to engage, assist, and inspire new writers through their literary journey.
She spends her days working as a full-time real estate paralegal, leaving her evenings to pursue her own writing agenda. When she's not typing furiously at her computer, she enjoys reading fantasy novels, playing video games, and drinking coffee. She currently lives in Massachusetts with her husband, their daughter, and their corgi named Loki.
Amanda Abeillan has narrated over a thousand hours of audio included in books, educational videos, commercials and more. She loves telling stories and making them come alive for her audiences. She also enjoys singing, playing the piano, and learning French. In her spare time, she can be found watching British panel shows and history documentaries.

TWO THOUSAND YEARS was originally inspired by the Billy Joel song of the same name, and when I initially began drafting it, it was almost used as an outline of sorts to help move the plot forward while I was writing. The version now is far different than what it was then, but the same essence of what I want to convey remains, with the song that inspired it all still at the hear of my story. As for the remainder of the songs on the playlist, I don't necessarily find songs that fit into certain parts of the story, but rather if I hear a song that I feel could fit a scene, that's when it gets added. Music is a great added benefit to my storytelling, and I hope that's conveyed through this playlist!
https://open.spotify.com/playlist/1UUlB8UbkZjKASJt6oX12D?si=gvChlDa2S4m_vPT__P8oWQ


Plugging you into the audio community since 2016.
Sign up as a tour host
here.