Bobby Robot by Michael Hilton - Book Tour

Publisher: INtense Publications LLC
Sixteen-year-old Bobby is the only human on a robot-inhabited planet. Aided by LINC, his cybernetic haywire task assistant, he must prove to the bots that the human race is worth restarting by passing his Programming, the training he receives to think and act in perfect precision—and without emotion. Failure will force him to upload his mind into the Tether, a robotic host, stripping him of his humanity and terminating his species' last chance for survival. As he repeatedly falls short of the bots' rigorous standards, he begins to question if the human race is even worth reviving. But when a beautiful girl named Jen crash-lands on his planet, she makes him question everything the bots have told him, including what it means to be human.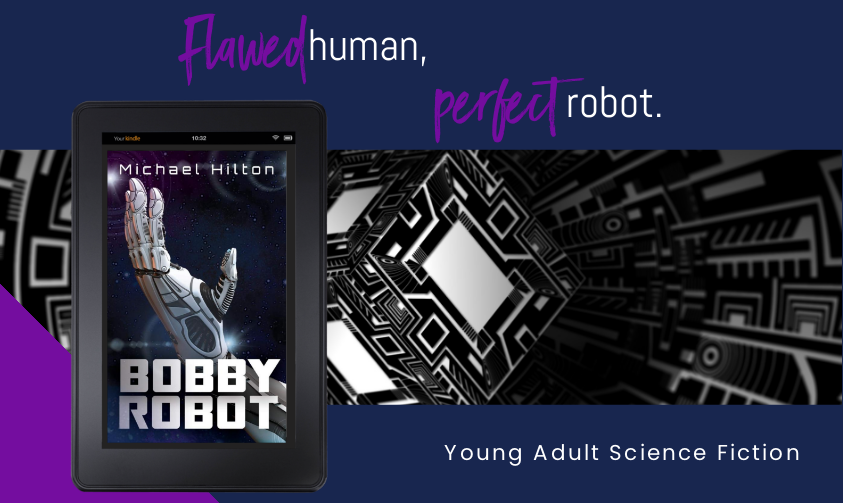 "It's not very sunny down here." Gloria grabbed Casey's hand and tugged him into the cattails. Mud sucked his sword as he pulled it free. A bristling orange house cat stalked down a hollow log. A shadowy raccoon crouched on a branch.
But wait.
His eyes were playing tricks, because the cat was three times bigger than normal, with tiger stripes and blazing eyes that said, I hate you, even though we've just met. The shadowy shape in the tree wasn't a raccoon. Deep eye hollows darkened its bony skull. Long white tusks stuck past its chin. It threw back its head and let out a hungry wail.
Casey had seen something similar in a nightmare.
"It's hunting us," Gloria whispered.
"We're—we're armed," Casey said loudly. "Don't make us hurt you."
The Bog Creep grinned horribly, ears plastered to its head. The Tree Shriek ground its tusks, calling dibs on them. Casey hung the dark lantern over his sword arm and scratched at his empty pockets again. Wait, he had back pockets too. Water sloshed his sneakers as he finally found a match. He struck it on the metal lantern. Once, twice—dropped it—caught it with trembling fingers…
The Tree Shriek climbed higher, tensing its long back legs.
The Bog Creep crept closer. Its eyes were flaming slits.
The match took light. The lamp flared to life.
Gloria gasped. "Look, a path."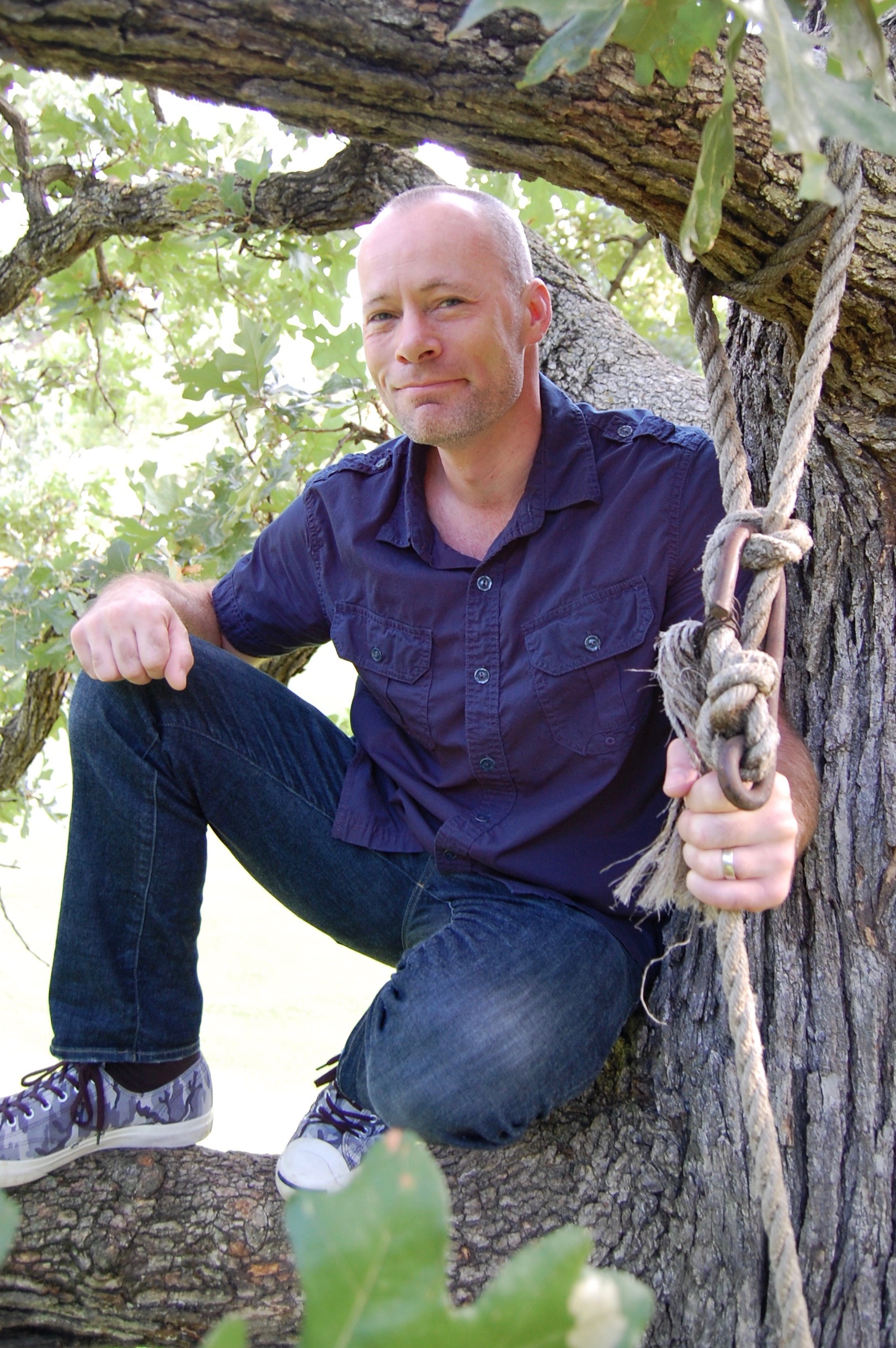 Michael Hilton is a time traveler from the future who's come back to warn us of the impending literary apocalypse. An avid reader of Young Adult science fiction and fantasy, he writes to stave off the coming wasteland of soulless fiction. One day his Wikipedia page will describe his warnings as "mildly prophetic" and "wildly exaggerated." He lives in Irving, Texas, working as a chiropractor by day, a vigilante by night, and a writer all of the time.
Michael Hilton is a nerd. Like, a big one. Using a right brain filled with stories of adventure, mystery, and romance and a left brain stocked with experience in the fields of biology, neurology, and engineering, he writes science fiction and fantasy worlds worth geeking out over. When he's imagining battles in a far-off galaxy, he's usually treating patients as a chiropractor, working out, writing music, or watching too much TV. He currently lives on Earth but is thinking about moving soon.