Author: Michaela James
Narrator: Kimberly M. Wetherell
Length: 10 hours 25 minutes
Series: Scarlet Oaks Cozy Mystery Series, Book 1
Publisher: LW Media Group Ltd.
Released: Nov. 9, 2019
Genre: Cozy Mystery

Is it possible Scarlet Oaks, the reluctant new host of a men's call-in show, inspired the first serial killer San Francisco's seen in some 40 years?




Struggling to pay the rent after her boyfriend's sudden departure, continue her role as mediator in an unconventional family, and feed a micro pig who appears less micro by the day, Scarlet's life is far from perfect. But when an eerie sounding caller is identified as the bay area's latest serial killer, it appears her life will never be the same.




With the killer continually calling into Scarlet's show, while managing to stay one step ahead of the San Francisco police, Scarlet begins to fear she's his next victim. Enlisting best friends Niles and Tom and their often-hilarious help, Scarlet sets out to find the elusive Serial Caller...before he finds her.




Root for Scarlet during this heart-pounding and alternately humorous mystery thriller. Fall in love with unforgettable characters, recognize familiar family members, and hold on tight for an adrenaline-filled ride.




If you're a Stephanie Plum fan, make room for Scarlet Oaks!




This is the first book in the Scarlet Oaks series.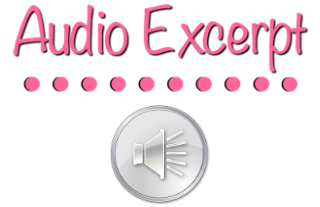 Michaela lives near Reno, Nevada, where there are lovely walking trails and lots of sun. She was born and grew up in Hampshire, England, where there is less sun, but better chocolate! A professional voice over artist and the voice of a local radio station, Michaela enjoys watching great movies with her husband and grown sons, playing tennis and and drinking lots of tea.

A bright, versatile, broad-next-door type, Kimberly M. Wetherell is rapidly becoming a sought-after talent in the voiceover market, specializing in audiobooks, commercials, and animation.
Kimberly has worn multiple hats in the entertainment industry for over 30 years. A graduate of The Theatre School at DePaul University, Kimberly has been an actor, a singer of musical theatre, director of both opera and film, and producer of opera, film, and most recently, commercials.
She speaks French, Italian, and German (all thanks to her 15-year career in opera), and, as a lifelong lover of language, has a large catalogue of dialects and accents from around the world at the tip of her tongue.
Equally active in the literary world, Kimberly is a published essayist and contributing editor of The Nervous Breakdown. She founded and hosted DISH, a monthly food & drink reading series at SoHo's Housing Works Bookstore Cafe, as well as having hosted other reading series around NYC, such as NPR's Dime Stories at Brooklyn's Barbès and TNB's Literary Experience at Chinatown's Happy Endings.
Voiceover artistry is the perfect marriage of her life's two passions, and she couldn't be happier with this new career pursuit.
Top Ten Literary Inspirations
Jane Austen - In my opinion Pride & Prejudice is an exceptional love story

Charlotte Bronte - Jane Eyre is a masterpiece and so incredibly moving

Charles Dickens - his character observations are beyond compare

Elizabeth Gaskell - North and South and Wives and Daughters are two of my favorite period novels

Suzanne Collins - Hunger Games series has so many layers, is so relevant and beautifully written

J. K. Rowling - Any author that can get middle school children to line up overnight to read a thick chapter book is a genius in my opinion

Jojo Moyes - Emotional and beautiful novels that stay with you

Jodi Picoult - She bravely picks hard to talk about topics and has the ability to show them from all angles

Lucy Maud Montgomery - Has there ever been a better heroine than Anne of Green Gables

Louisa May Alcott - Light years ahead of her time with her portrayal of strong independent women

Giveaway: $50 Amazon Gift Card


Plugging you into the audio community since 2016.
Sign up as a tour host
here.