Lascivious Luca by Anne Marie Citro - Book Tour + Giveaway

Date Published:
March 3rd, 2019
There is a turning point in everyone's life. Luca Savage knew his was the day his dad and brother were gunned down.
Nobody could live in North America and not hear about a mass shooting, whether it was in a school, a bar, or a shopping mall. It was sad, but Luca had been like most of society—desensitized. He always felt horrible for the victims and donated to their families, but once the initial shock settled and the money was sent, he moved on to the next headlining tragedy. That was before Ground Zero was Luca's own family.
Tragedy has a way of changing people. When someone you love dies before their time, it torments those left behind. Part of Luca's torment is that he can't find beauty in the world anymore. That is, until he meets Brooklyn, a woman with no words who teaches him beauty is there, you just have to see it through the right eyes.
Brooklyn is stunning. To look at her, you would think she has the world on a string. If she wasn't mute, she would tell you things aren't always as they appear.
Sins, hers or not, and disillusionment have been her constant companions for most of her life. She can't change people's perceptions of her, but she can keep them at arm's length to validate herself and the family she loves.
Can these two lost souls find peace in each other's arms? Can the lascivious be overlooked to teach the most meaningful lessons in life? Luca and Brooklyn have to learn together that the people you meet on the journey are as important as the ones you end up with at the destination.
Luca had avoided the cemetery like the plague. The thought of his loved ones rotting in the ground turned his stomach and caused a frenzy of acid that aggravated his ulcer. Somehow, he had managed to slough off taking a turn with his mamma on her once-a-week visit. His brothers had no idea he hadn't been there since the funeral, but the time had come.
All too soon, he arrived and had trouble remembering exactly where they were buried. After fifteen minutes of searching, he finally found their headstones, and was taken aback when he saw pictures of his dad and brother on them.
A whimper escaped his throat when he looked at their smiling faces.
Why? Why did this happen?
Luca had asked himself that question a million times and had never received an answer. And he knew he never would.
He hoped there was a God, because he had every intention of one day finding out why the hell He hadn't stopped the shooter.
His family never used the shooter's name, because that would give him a certain level of humanity, and there was nothing human about that bastard.
"Hey, Dad. Hey, stunad," Luca whooshed out, not sure if this was how someone talked to a person buried in a grave. He wondered if the dead were able to hear his inner thoughts, or if he had to say them out loud. He decided it was better to cover all the bases.
"Dad, I hope you don't mind, but I really need to talk to Marcello. It's not that I don't think you can help me; it's just that I always talked to Marcello."
He turned solely to his brother's headstone. He couldn't bear to look at his picture, though, so he sat down and leaned his back against the stone with his knees bent.
"Isn't this a turn of events? Usually, it was you who was sitting on top of me, ready to pummel me. Let me assure you, if you were here right now, I'd beat the ever-loving shit out of you for leaving me. You always dealt with Mamma."
He glanced over at his dad's stone. "Dad, I need you to tune out for this part. I know she was your angel and you loved her like crazy, but she's out of control, and you're not objective when it comes to Mamma."
A breeze kicked up, and Luca shivered. It felt like his dad had slammed the porthole closed, and none too happily.
Luca chuckled. "I think I pissed him off royally. You better calm him down after, or he'll be raising hell in Heaven."
He grabbed the back of his neck with both hands. "Marcello, she's at it again. Mamma's being unreasonable over Reece's sister." He tapped his neck five times. Luca knew Marcello so well that he could imagine every question and answer his brother would say if he was here. "Yeah, I didn't know he had a sister, either. How did that coglione hide it from us in high school? Anyway, she's mute. How does someone become mute?" He reached into his back pocket for his phone to google it, then stopped.
He shook his head with another little grin. "Squirrel."
Whenever Marcello and Luca had hung out and talked, a thought would enter Luca's mind, diverting their conversation. It used to drive Marcello crazy, and he would yell, "Squirrel."
Luca pushed the phone back into his pocket and tapped his knee five times. "Brooklyn, Reece's sister, is fucking bellissima. I know, of all the women in the world to be attracted to, the last person it should be is Reece's sister. Damn, bro, she is a ninety-nine on a scale out of ten. Yup, honest to God, that freaking beautiful. Talented too. She teaches pole dancing at the resort, usually two days a week. And I have to admit that I spy on her and her partner, Raimer.
"Don't give me that shit. If you saw her, you would understand. I'm not a stalker, but I am one hundred percent male, and she's worth the chance of getting caught by Mamma."
Luca took his phone out of his pocket again and scrolled to some pictures he had secretly taken of Brooklyn. Maybe he was a stalker! Nah, he just thought she was beautiful, and he needed a little bit of beauty in his life.
"You want to know who Raimer is? He's the guy we hired to teach our dirty dancing classes. He's Brooklyn's voice for the pole dancing, and she is his partner for the dirty dancing classes. I told you about him when I shot the video for Thomas's song. Raimer is trying to expand into choreography, so he's honing his teaching skills at the resort."
Luca roared with laughter as he turned and looked at his brother's picture. "Nah, bro, he's not honing his skills on Brooklyn. Raimer's gay. Trust me, if her body couldn't convert him, no woman alive could, because she is built for sex."
Still laughing, he turned back around. "Squirrel." Luca looked at the mountains in the distance and then around the cemetery. It was actually a very beautiful area for a final resting spot.
"Back on track. So . . . Brooklyn is also a fabulous photographer, and we wanted to also hire her to do boudoir pictures. I didn't know what boudoir pictures were, either. They're sexy pictures of the bride-to-be that she gives her future husband. Brooklyn showed us her portfolio, and damn, she had some sexy shots in there. The problem was that some of the sexy ones were of her. I don't know how she did it, but I saw the matching freckles on her ass one night at the club. Your fucking brothers"—he shook his head—"yes, your fucking brothers, were drooling over her pictures, and I nearly killed them before Mamma took the portfolio away."
As he talked, he tapped his leg five more times and stretched his long legs out, crossing one ankle over the other one. Luca figured, if he was going to spill his guts, he was going to be there for a while, so he might as well get comfortable.
"Ma thought she was a professional dancer like Raimer, and when Santino explained she worked at a strip club, Ma said the same old thing." Luca made an ugly face as he mimicked her. "Nothing good ever comes out of a place like that. I was so pissed off I exploded and told her it wasn't like a mute could get a job anywhere else. Brooklyn heard everything.
"Bro, I wrecked her. I let my temper get the best of me. I know I should have told Ma before, but I was afraid she would treat Brooklyn differently, and this girl doesn't deserve it. Nobody does. Reece hasn't told me her story, but you only have to look in her eyes to know it couldn't have been easy."
Luca took a deep breath and put both his hands on the back of his neck again, rubbing the tense muscles. "What am I going to do? She already couldn't stand me because I told her she was beautiful. I guess, if she is working as a bartender at Leather & Lace, the last thing she wants to hear about is appearances. It was shallow and rude. But honestly, I was dumbstruck by her beauty, thinking with the wrong head."
He looked down to where his flaccid phallus lay softly in his jeans. "Marcello, do you think it's possible to fall for someone you've never really had a conversation with? Because, bro, she makes my heart beat fast, and she can also make it stop. My dick thinks he has a get-out-of-jail-free card every time he's in her presence." He took one last look at his slumbering organ. "I know deep inside that, when we do have a conversation that doesn't involve work, we are going to be compatible. Her big green eyes speak to me. I think I can see a little of her soul. And if my description of her body was amazing, I think even you would be impressed with what I see of her soul."
Luca continued to talk to his brother well past sunset. Meanwhile, Brooklyn had left Savage's Buck & Doe madder than a wet hen. She wasn't quite sure why she was so mad. It wasn't like it was the first time someone had judged her because she worked at Leather & Lace.
Valentina's words repeated in her head on a nonstop reel. She had gone from looking at Brooklyn like a long-lost friend, to a contaminated woman with leprosy in a matter of seconds.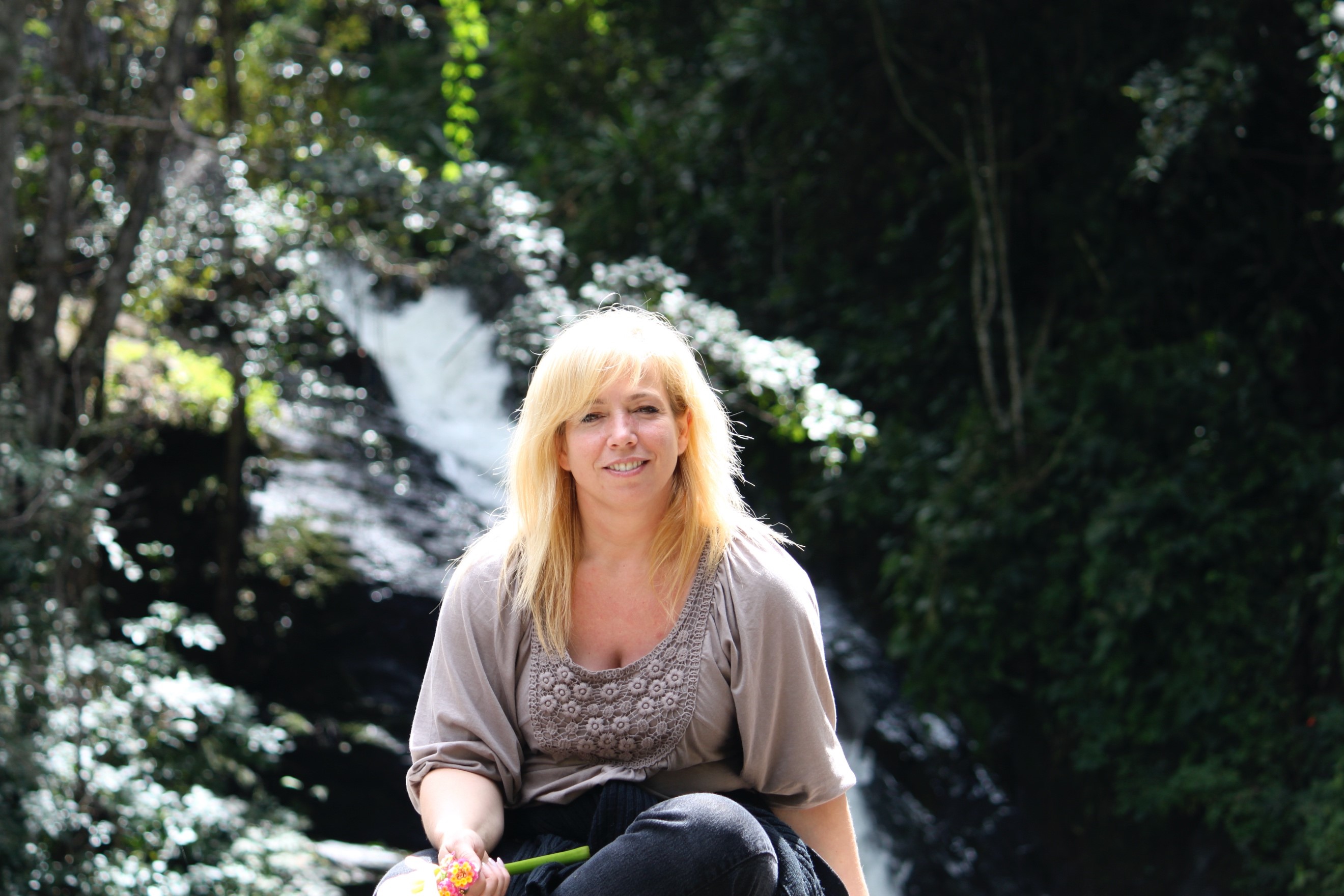 Anne Marie Citro grew born and raised in the greater Toronto area of Ontario, Canada. She grew up in a large, loving family. Anne Marie is married to a very patient man. He is the love of her life. They have four very cool sons, and the girls they brought into their family that have become daughters of her heart. She has been blessed enough to finally have two beautiful granddaughters after four sons. She has her own personal gaggle of girlfriends, who enrich her life on a daily basis and make her laugh. Caesar Friday is her favorite day of the week. Caesars with the girls and date night with her hubby. She worked with special-needs teenagers, that taught her how to appreciate life and see it through gentler eyes. Anne Marie was encouraged by her husband to follow her lifelong dream to write. She loves the characters that take over imagination and haunts her dreams. She loves the arts and she has tried her hand at painting, wood sculpting, chainsaw carving, wood burning, metal and wire sculptures. Yes, her husband is a very patient man! Anne Marie is an avid reader and enjoys about three books per week. But nothing makes her happier than riding on the back of her husband's Harley and throwing her arms out and feeling the wind race by. Anne Marie and her husband take a few weeks every year to travel to spectacular destination around the world. Anne Marie is excited and can't wait to see what the next chapter holds for her life.
Facebook: Anne Marie Citro
Pinterest: Anne-Marie Citro