Breakthrough by C.F. White - Audio Book Tour


Author: C.F. White
Narrator: Piers Ryman
Length: 7 hours 47 minutes
Series: The District Line, Book 2
Release date: Apr. 16, 2020
Publisher: C.F. White
Genre: Contemporary Gay Romance

Should falling in love really get in the way of your lifelong dreams?




Sebastian Saunders is 3,000 miles away from home. Working for his father's expanded business in New York, he's left behind the music career he craved, the friends he relied upon, and possibly the love of his life. In a city that never sleeps, how can the nights cure a broken heart?




Jay Ruttman is in London, throwing himself harder into football and his quest to make it on the professional playing field. Locking himself back in the closet, how can he ever open the door, and his heart, again?




A chance encounter in New York where Jay and Seb rekindle their lost romance sets them both on a path to self-discovery and coming to terms with their past, their present, and their future.




This is the second part of the District Line serial, where half-time oranges are swapped for the Big Apple.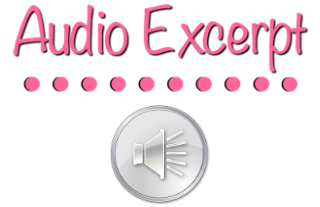 https://www.youtube.com/watch?v=oo-tfeV6vNs#action=share

Brought up in a relatively small town in Hertfordshire, C F White managed to do what most other residents try to do and fail—leave.
Studying at a West London university, she realised there was a whole city out there waiting to be discovered, so, much like Dick Whittington before her, she never made it back home and still endlessly search for the streets paved with gold, slowly coming to the realisation they're mostly paved with chewing gum. And the odd bit of graffiti. And those little circles of yellow spray paint where the council point out the pot holes to someone who is supposedly meant to fix them instead of staring at them vacantly whilst holding a polystyrene cup of watered-down coffee.
She eventually moved West to East along that vast District Line and settled for pie and mash, cockles and winkles and a bit of Knees Up Mother Brown to live in the East End of London; securing a job and creating a life, a home and a family.
After her second son was born with a rare disability, C F White's life changed and brought pen back to paper having written stories as a child but never the confidence to show them to the world. Now, having embarked on this writing journey, she can't stop. So strap in, it's going to be a bumpy ride.



Plugging you into the audio community since 2016.
Sign up as a tour host here.