The Voice of Reason by Kat Clark - Book Tour + Giveaway

Publisher: Acorn Publishing
There's nothing like young love. But from the beginning, Amy's wealthy, opinionated parents disapprove of Josh Everett. Josh is a high school drop-out working for his father's modest construction company, when Amy becomes pregnant during her senior year of high school.
Her parents begrudgingly throw a lavish wedding for her and Josh to avoid the scandal of an unwed and pregnant teenage daughter. Freed from her parents' expectations, Amy begins to thrive as a wife and mother. But Josh and Amy's simple love story endures an unwanted plot twist when Josh is struck by mental illness and begins suffering from auditory and visual hallucinations.
Confused and scared, Amy does her best to hold her little family together. When his symptoms escalate and Josh lands in a locked hospital ward, Amy's parents see an opportunity to sabotage the relationship. Unless Amy divorces Josh and returns home to them, they will move to take custody of the couple's young son.
An embittered legal battle ensues, and Josh and Amy are thrown from hospital to court room. Time is running out as Josh grapples with what's real and the couple searches for an accurate diagnosis. In order to save their family, they must face the biggest obstacle in their relationship and fight together against everything – and everyone – determined to tear them apart.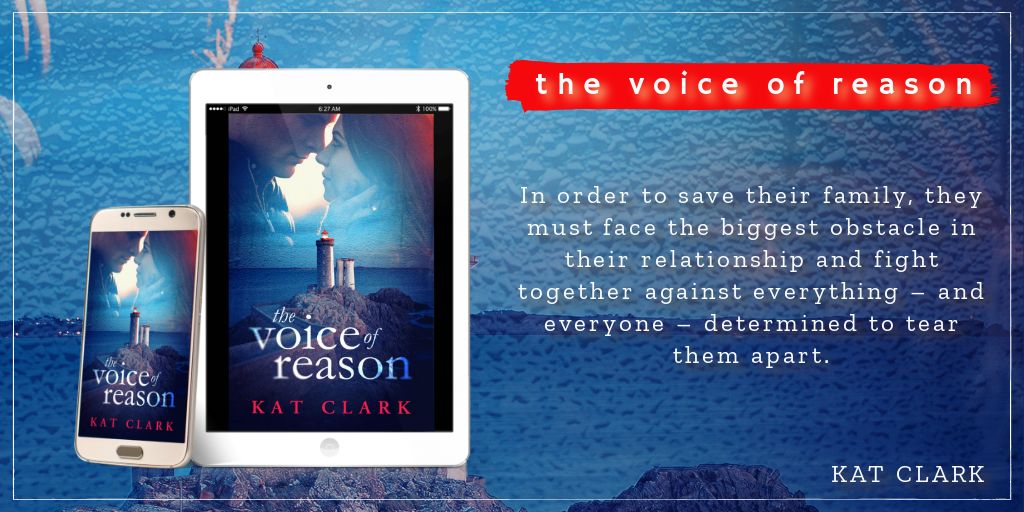 Amy stared at him. Everything froze. The air evaporated. "Are you honestly telling me to have your brother locked up in a mental ward?" She shivered.
"No." Jason took her small hands in his large, calloused ones and squeezed gently. "I'm asking you, begging you as his brother to have him locked up. Right now, it's the only way to save him." He dragged a sleeve across his eyes.
Amy turned away from him and cracked Josh's door open. He remained at the window muttering to himself, or to someone created by his mind.
There in the cold hospital hallway Amy Everett knew a heart could literally shatter, because hers did. "I swear to you," she whispered, "I'll find a way to bring you back to me."
Straightening her spine, she eased the door shut and turned back to Jason. She nodded, not trusting her voice. Somehow, she had to wait to break down. She'd need her strength when she told Caleb Daddy couldn't come home after all. It was her turn to be the strong one, no matter how impossible.
Jason took her hand and led her back to Dr Jefferson's office. They didn't speak. There was nothing more to say. Amy raised her hand to knock but it was shaking too badly. Jason rapped on the door with his free hand.
"Enter." Dr Jefferson looked up from whatever he was writing, an unmistakable shadow passing over his face.
"Okay," Amy said. "I'll do it. I'll sign Josh into the . . . into the mental ward. Please help him."
She sank into the chair facing the desk before her legs gave out. Jason sat next to her. His hand made circles on her back. She wished he'd stop. It was taking everything she had not to dissolve into a heaping pile of sobs.
Dr Jefferson's face softened. "You're doing the right thing. We'll take good care of him." He pushed his chair back to a beige filing cabinet against the back wall and fumbled with his key ring. Everything was locked up. They might as well lock her up too. She didn't want to go back out into the world without Josh.
But she had to think of Caleb. How would she stay together
for him? How could they survive without their family's foundation? Josh was the one who made her world make sense. If his world didn't make sense, hers didn't either.
"Can I still come and see him?"
Dr Jefferson pulled out a thick file folder. "Yes, of course. This isn't a prison, Amy."
Prison.
The doctor slid a pen and paper across the desk to her.
The words "involuntary commitment" blurred as tears, just as involuntary, filled her eyes and dripped onto the paper. Amy picked up the pen and scrawled her signature.
Kat Clark is an award-winning writer with a degree in psychology and a passion for storytelling. She found writing on a frigid winter night while holed up with a crying baby, a travelling husband, and a precocious three-year old.
Kat has been a stay-at-home mom to her two sons for eleven years. She also homeschools and advocates tirelessly for awareness of and accommodations for special needs. Her free time is spent volunteering with various church ministries including working with children with a variety of needs. Her personal experience with mental illness and her previous work with the chronically mentally ill population sparked her determination to remove the stigma from mental illness.
Kat is a contributing author for The Mighty website. She also shares a You Tube channel (Sonny Mom INC.) with her son and a blog with her sister-in-law at www.killingjunecleaver.blogspot.com. She lives in the Chicago suburbs with her husband, two children, two large, obnoxious dogs, and two cats who hate each other.