Derek Hyde's Spooky Scavenger Hunt by E. Michael Lunsford - Book Tour & Review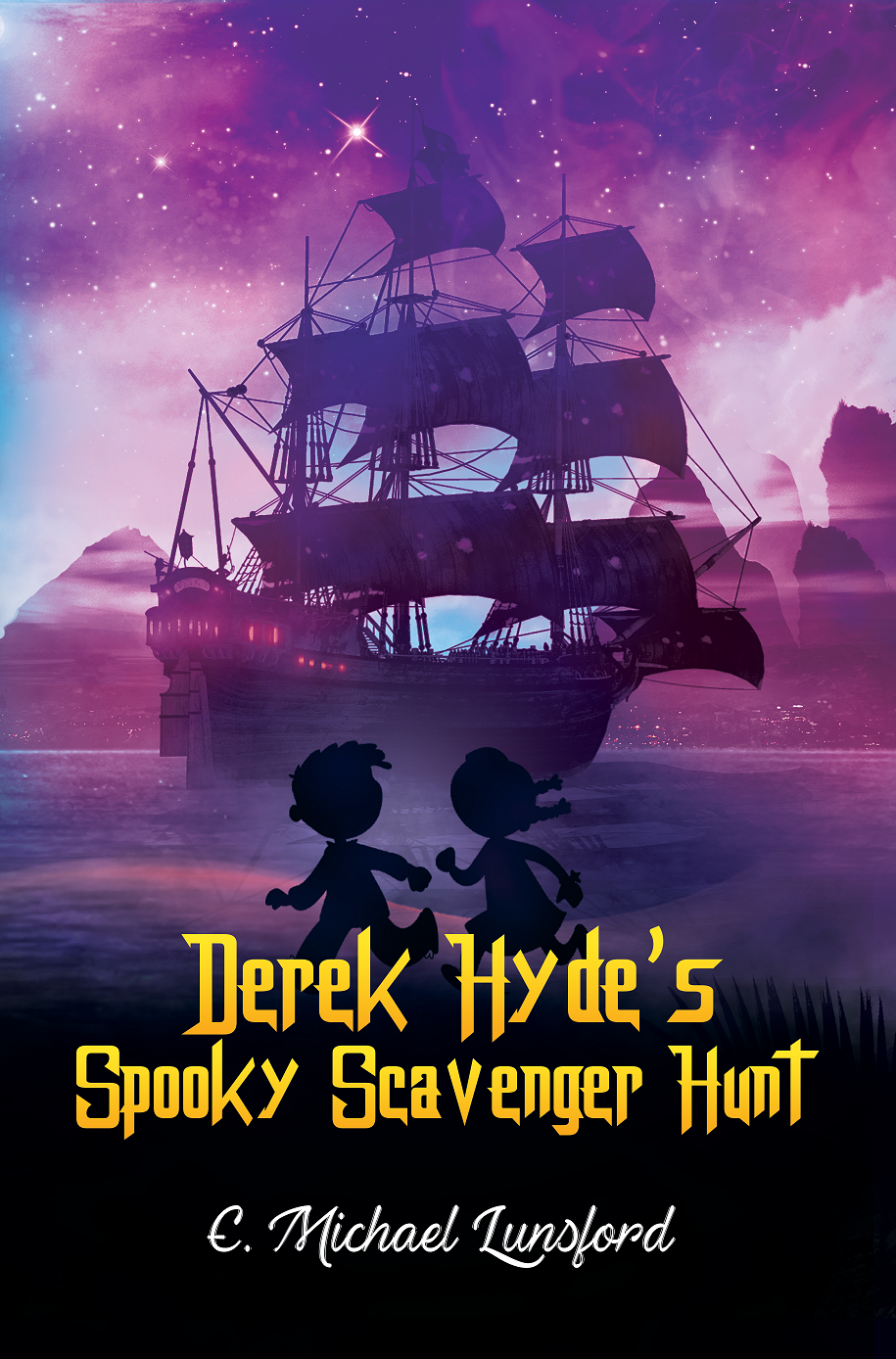 Publisher: INtense Publications LLC
Spookaphobic Derek Hyde has a problem: He has to live in the haunted Hyde
Funeral Home & Body Parts shop with his adoptive mortician parents, Jack
and Formalda. What's worse, Derek really misses his birth parents—who
supposedly died. Turns out, they're not so dead.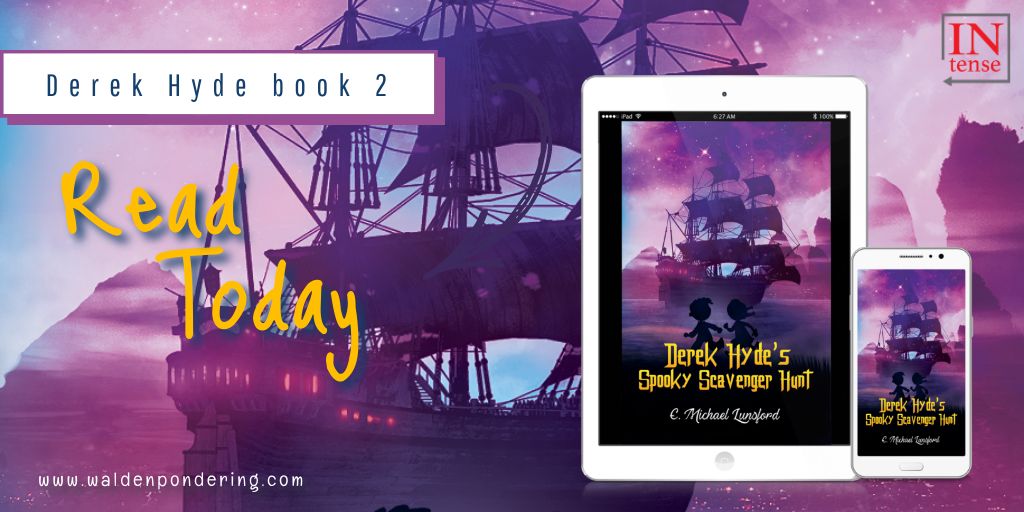 My Review
Derek Hyde's Spooky Scavenger Hunt is the second book in the Derek Hyde series. This one follows Derek and Prudence as they uncover the mystery surrounding Derek's birth parents. While he loves the Hydes, his adoptive parents, he still misses his biological parents, who have been presumed dead. But when he discovers they're still alive, he and Prudence set out to find them. But will Derek reach them before it's too late?
As a fan of the first book, I was excited to read book two. And I wasn't disappointed. This one is just as fun, if not more so, and has a whole new cast of amusing, interesting characters. I think my favorite new character was Captain Cutthroat Cutty.
The plot is fast-paced and engaging, and it will keep middle-grade readers (and young at heart adult readers) flipping those pages, eager to see what obstacle Derek and Prudence might have to overcome next on their hunt for Derek's parents.
There are ghosts, clowns, a psychic, and more within the pages of the book. The story is silly at times, a little dark at times (but still safe for younger readers), and overall, an entertaining read.
Definitely check out the Derek Hyde series. You won't be disappointed.
5 stars!
About the Author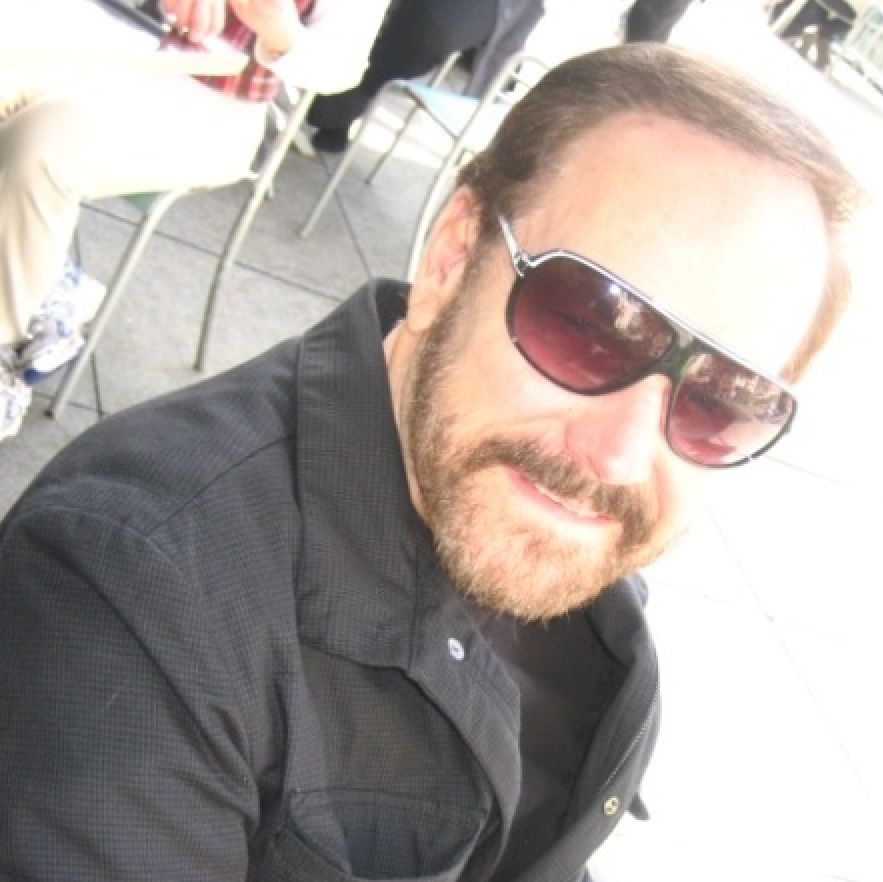 E. Michael Lunsford is the author of an award-winning play, Scary, Scary
Night, and a book of wacky kid's poems, Sometimes I Get My Shoes on
Backwards, winner of the Readers' Favorite International Book Award. His
debut novel, Derek Hyde Knows Spooky When He Sees It (INtense Publications,
Dec 2019), was the first of the funny Derek Hyde series of spooky middle
grade books. Michael is also a musician, composer, inventor, entrepreneur
and chief cook & bottle washer who works and lives with his wife and
love of his life in San Carlos, California.
Twitter: @lunsfordmichael