Author: Sarah J. Sover
Narrator: Christopher J. Dusky
Length: 9 hours 10 minutes
Publisher: The Parliament House
Released: May 26, 2020
Genre: Fantasy; Humor

Rent in New Metta is through the cavern ceiling. When Granu barely survives her first gig teaching students who attempt to fillet her for lunch, the baby-eating troll ends up unemployed and facing eviction. Granu's only prospect for income is grueling work in the tar pits.
That is, until her playboy best friend devises a perfect, if suicidal, scheme — a heist! The Covered Bridge, the largest source of income for the city, has New Metta well under hoof. In a week, TCB Corporation pulls in enough cash to buy a small country. It's the ideal target, but security is top-notch. Granu needs three things to survive this heist: a crew of specialists, impenetrable sun protection, and gallons of grog.
There's just one thing Granu doesn't plan for — those damn meddling billy goats.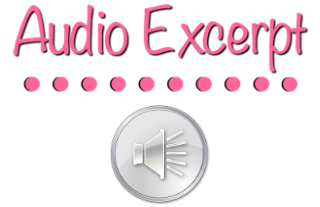 Sarah J Sover's debut novel, Double-Crossing the Bridge, released in 2019 by The Parliament House, became an Amazon Best Seller in humorous fantasy. Her short fiction was published in Jordan Con's first exclusive anthology and has been accepted for the second, releasing in 2021. Sarah was featured in September 2019's issue of Writer's Digest in the "Breaking In" column and subsequently wrote a guest post about leaning into your weird side for WritersDigest.com. Additionally, Sarah's background in ecology aided her in crafting multiple articles for Dan Koboldt's Science in Science Fiction, Fact in Fantasy blog series. Sarah lives in John's Creek, GA with her husband, two demanding little people, seemingly immortal snake, and rescue pup Gandalf the Grey. She enjoys blues dancing and a good IPA.

Christopher is 32 years old and living just outside of Seattle, WA. By day he works in telecommunications construction, and by evening he reads to a microphone in a padded room. In his spare time he writes adventures for D&D, plays games, and paints miniatures.

The Crew:
Granu Scoria—Small and not classically attractive for a troll with bright green eyes and a slight frame. She graduated from Vinkle U with a degree in Early Trollhood Education at the top of her class. After an unfortunate incident when two young trolls attempted to fillet her for lunch, she became unemployed and is now facing eviction if she can't come up some cash fast. Her love life is non-existent, in part because she never believes that anyone finds her attractive.
Fillig Schist—A troll of average size and attractiveness with dark hair and eyes. All he wants is a nice mate to settle down with, which he would have no problem attracting if he weren't so clingy. He holds a Masters of Destruction in Demolition from Vinkle U, where he met Granu, and works at the quarry hauling boulders.
Kradduk Chert—A hulking hunk of a troll with a bankroll to match and Granu's oldest friend. He's a consummate playboy, but he has hidden depths. When he's not pursuing new conquests, he works an executive level job at The Covered Bridge, the shining jewel of the cavern city of New Metta.
Len Dirtwater—A small, unattractive troll who pines after Granu. He's a tech whiz and considers himself a "nice guy" who always finishes last. He harbors feelings of superiority and ambitions beyond what life has dealt him.
Lyssa Tuff—A smoking hot troll who is probably smarter than all the others combined if they could see beyond her boulder breasts and tree trunk thighs. She works at The Covered Bridge on the demo team and her looks and brains make her the perfect grifter to add to the ensemble cast.
The Goron's Staff:
Kell—A molent bartender whose small, pink body is covered in tattoos. He's gentle and quiet but a badass when the situation arises.
Dreatte—A grawback (upright, bird-like underling) cocktail server with a sharp tongue and a kind heart.


Plugging you into the audio community since 2016.
Sign up as a tour host here.