The Fall of Polite by Sam Kench - Book Tour & Review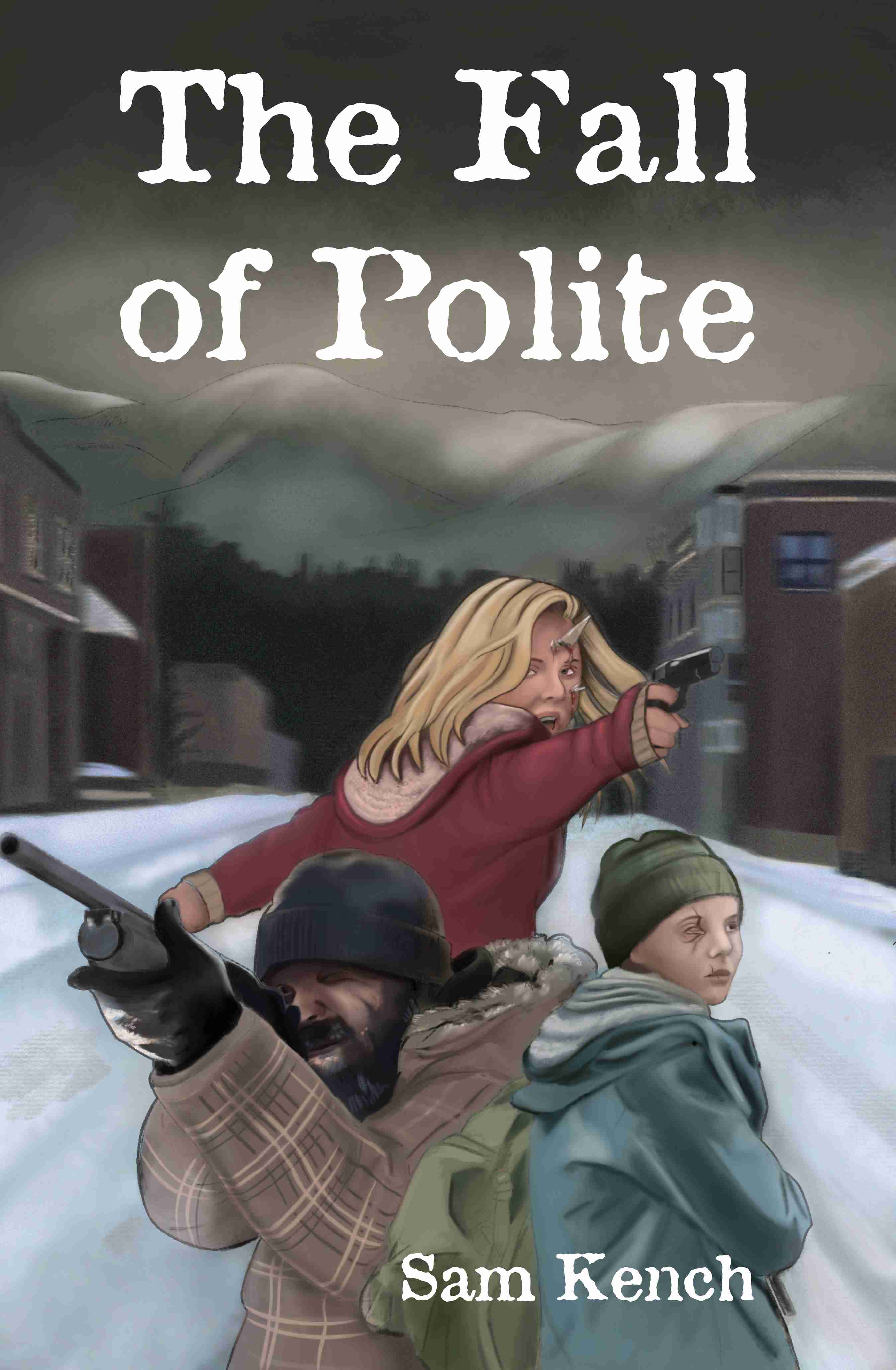 Post Apocalyptic
Date Published:
April 30th 2020
In a freshly lawless New England in the dead of winter
A bloodied and barefoot 17-year-old, grieving the loss of her father,
trudges around a smoldering pileup on the road out of town. She's
endeavoring the 120 mile trek to her only living family member through
blizzard conditions…
A once kind-hearted lumberjack splits a teenager's nose in half with
the rim of a metal gas can. Since the day his family was slaughtered before
his eyes, he's been consumed with an undying fury that can only be
quelled through acts of violence…
A two-time college-dropout, trying to do good, howls in agony as her face
is slashed with a razor-blade. The crackhead who did the deed is taking back
her five-year-old child who the drop-out was trying to protect after finding
him abandoned in a dumpster…
Anyone wishing to live must harden and adapt to the new rules of a world
post-fall of polite. This dangerous new world will make you into a
survivor… or a corpse.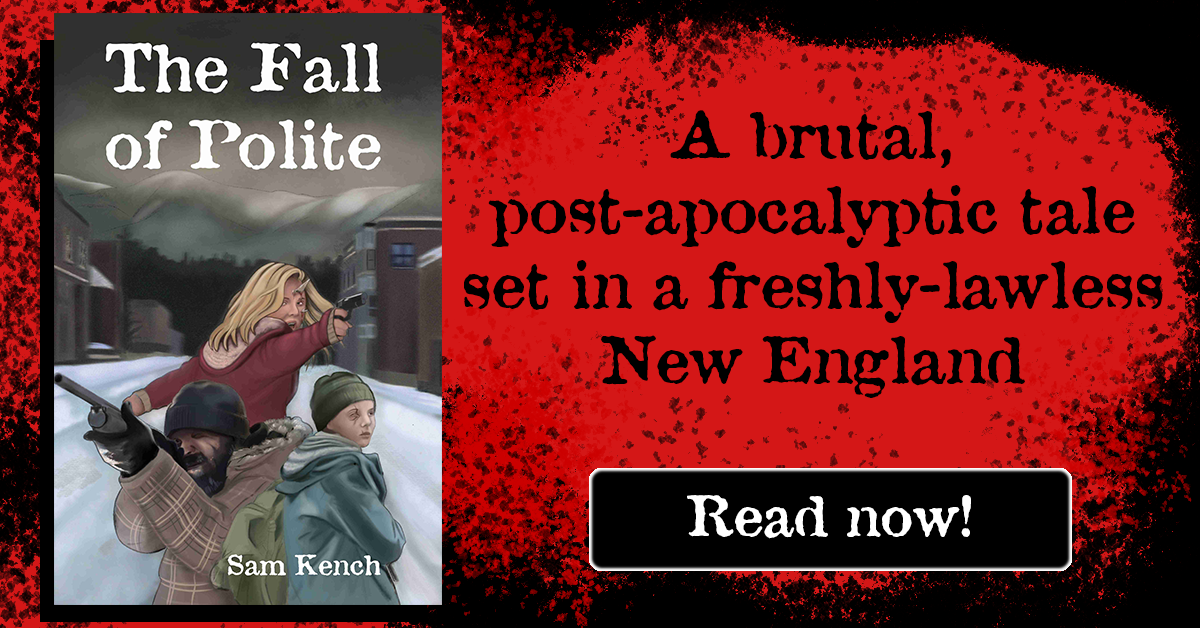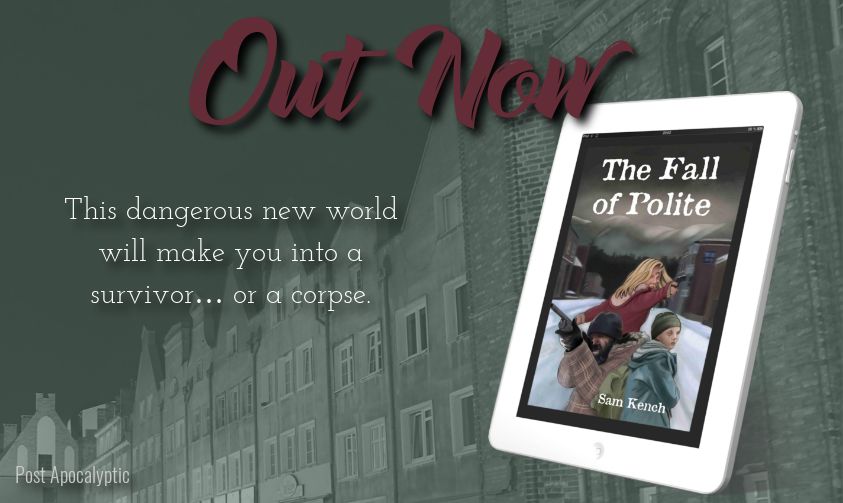 My Review
Holy Tarantino. That's all I can say about this book.
The Fall of Polite is a very dark, very graphic post-apocalyptic novel that feels very relevant to today's times. It follows three different main characters as their stories inter-connect throughout this snowy, cold wasteland that is New England.
Looting and rioting and general unrest trigger the fall of polite, and soon, the land has become lawless and untamed. Racism. Sexism. A blatant disregard for fellow humans. It's all packed within the pages of this novel. And it's not pretty.
Sensitive readers may want to skip this one, or read it with caution. There are some graphic death scenes and a rape scene. People get shot. People get crushed. People get decapitated. And the scene with the razor blade attack is disturbing and made me cringe. It's a violent, horrific novel that isn't for the faint of heart.
I rather enjoyed the dark, depressing nature of the story, which is a bit weird, all things considered, but I've always been a bit macabre, so perhaps that's why. I thought Maria was a great character. She was tough and didn't let anything stop her. I felt bad for Eamon. He had suffered so much, and even at the end, he was just a sad man with no real hope left. And Charli and Maisey were pretty awesome too. I was a bit surprised by Mark's character arc and how he played out in the end. Not what I was expecting at all.
If you're a fan of dark post-apocalyptic stories filled with strong characters, a heavy dose of violence, and a well-crafted plot over all, check out The Fall of Polite.
4 stars!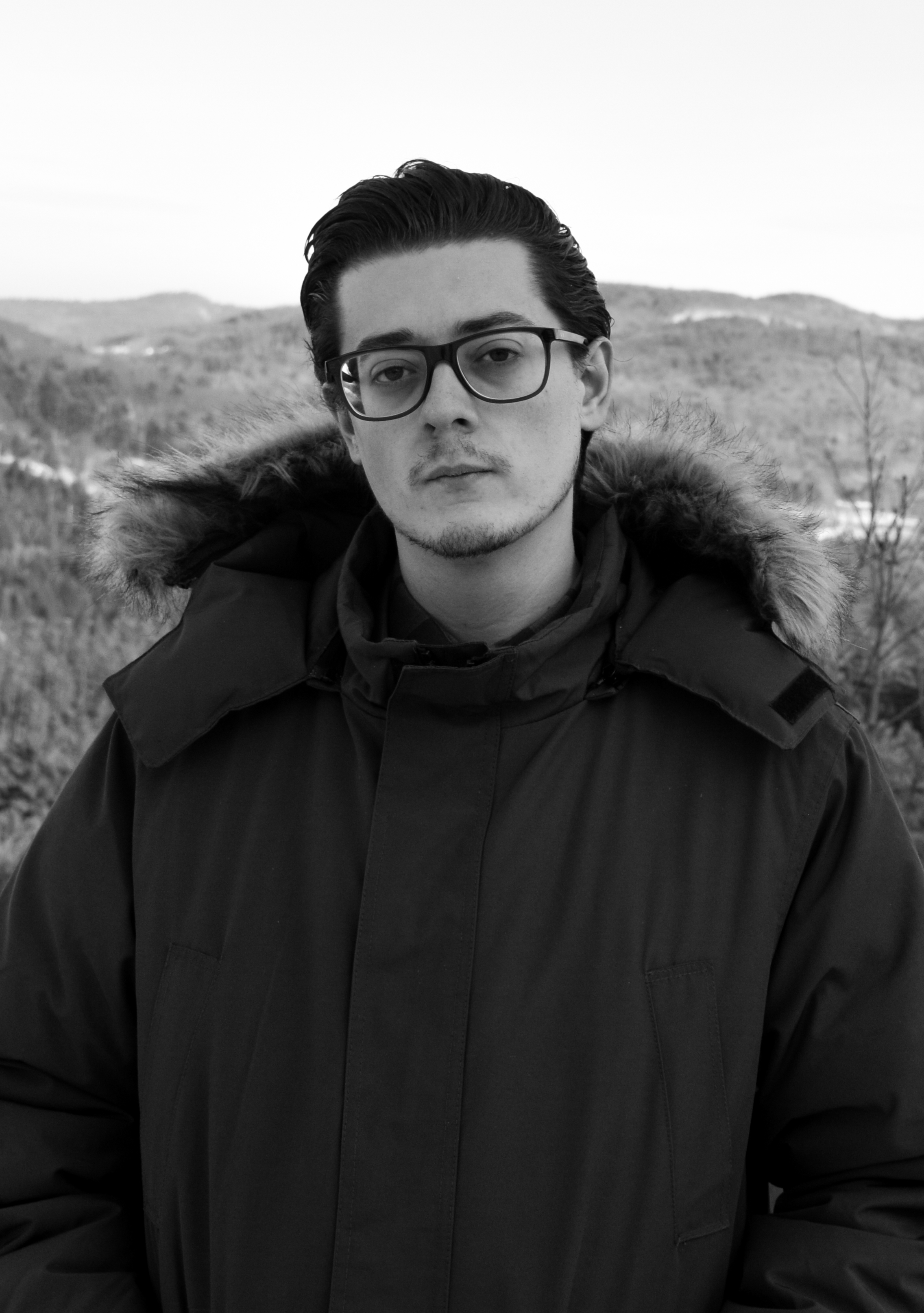 Sam Kench is a 23-year-old writer and independent filmmaker. His
screenplays and short films have been awarded by festivals and competitions
around the world. In 2014 he was named one of the top defenders of free
speech by the National Coalition Against Censorship. He grew up in New
England and spent years exploring many of the locations that found their way
into the novel. He now resides in Los Angeles. 'The Fall of
Polite' is his debut novel.
Contact Links
Instagram: @brickwall_pictures
Purchase Link
Read FREE With Kindle Unlimited