Undercover Goddess by Karen Cavalli - Book Tour + Giveaway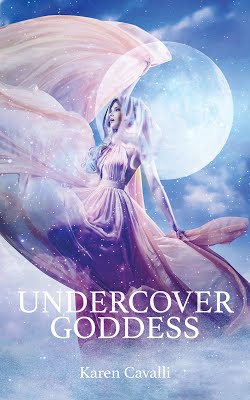 Book 1 of the No Boundaries Trilogy
Publisher: Blue Fortune Enterprises LLC, Lavender Press

In 2400 BCE Crete, 18-year-old Mave keeps the old spirituality alive,
primarily through her clay chips and the symbolic images she paints on them,
the original runes. She falls in love with Tear, a semi-divine being born
both male and female, and finds an ally in Inna, a former holy prostitute
kicked out of her communal home. The Gigante from the northern tribes marry
the holy prostitutes then replace the Goddess of the temple with a Sun God
who loves order and lighting bolts. Girls and women, formerly revered
stand-ins for the Goddess and her creator, the cave-dwelling Ssha, either go
underground with their beliefs or find a way to fit in the new culture. As
it turns out the old ways of the Goddess had its flaws, and this creates the
opportunity for the Gigante and their sun God to move in.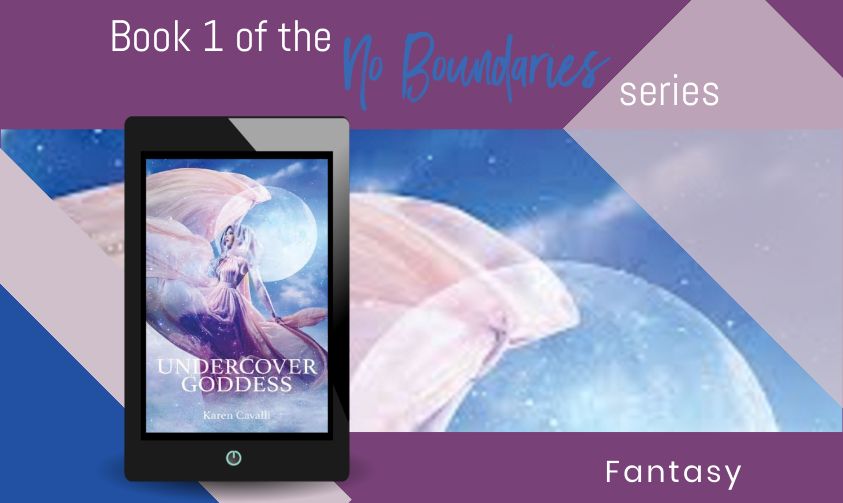 What was the most difficult thing about writing a fantasy novel set in that time period (2400 BCE)?
Karen Cavalli, author of Undercover Goddess
Keeping my fears at bay that readers would howl at my rendering of a lost time! How could I stay true to a people and a period that even scholars debate what life was really like? I knew we had stone tablets from Sumer (located in what is now southern Iraq), and I'd read Merlin Stone's When God Was a Woman. Stone's work lit my imagination, and I decided I would focus on evoking the spirit of the time along with including realistic descriptions of daily life. Then I was able to let my imagination create the world and the main character, Mave, and depict the details of daily life when the change from Goddess to God occurred. I researched a lot to get as close as I could to actual items around that time period and plants that grew in that region.
The Ssha, the gentle, giant reptiles who created the Goddess to represent their spirituality are totally my invention. They were inspired by a direct order an other-worldly being gave me once in a dream: "Get to know the lizard men of revelations; we need more of their kind." I ran across a quote recently by Ursula Le Guin that applies here, I think:
"
Fiction is invention, but it is not lies. It moves on a different level of reality from either fact-finding or lying…. Imagination, even in its wildest flights, is not detached from reality: imagination acknowledges reality, starts from it, and returns to it to enrich it." This is from her essay
"Making Up Stories" in Words are My Matter, Small Beer Press, 2016.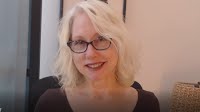 Karen Cavalli, née Lound, writes fiction and non-fiction. Her work
has been published online and in books. Her work has won awards including
Outstanding Secondary Science Book. She is a graduate of Old Dominion
University where she earned a B.A., and The University of Alabama's
MFA in Creative Writing Program where she studied with Margaret Atwood. She
has worked in technology for over 10 years. She taught a writing course on
the topic of psychological descent at the University of Minnesota and in
North Carolina. Her work in technology has taken her to India and China and
allowed her to work with individuals in Mexico, the United Kingdom,
Australia, New Zealand and the emirate of Dubai. She loves her local Savage
library and volunteers there. She can be contacted at