Blood Feud by J.W. Webb - Book Tour + Giveaway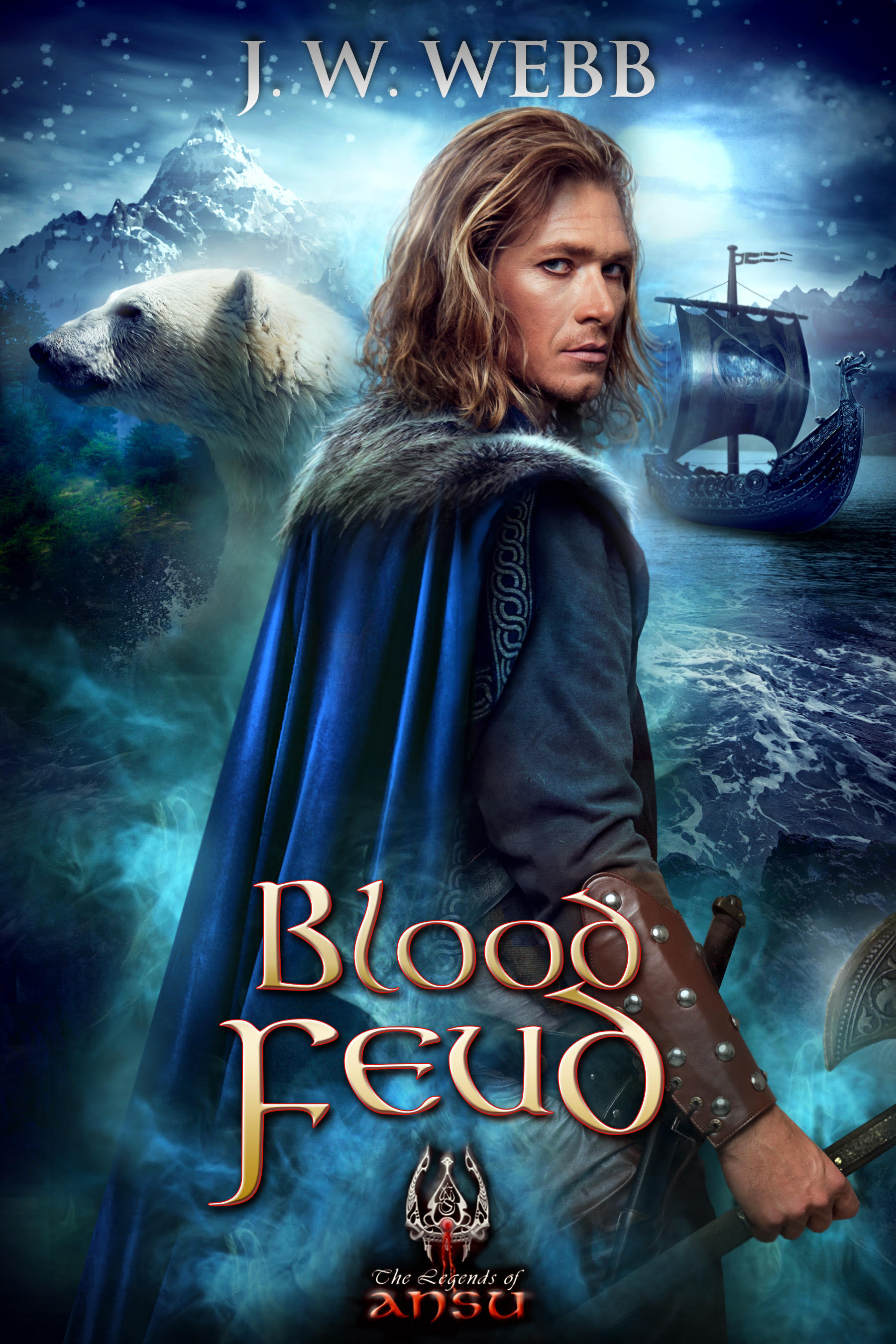 The Legends of Ansu (Book 9)
Date Published:
July 16, 2020
Jaran Saerk is an exile from the North, driven out of his homeland by a
sorceress who killed his family. Now serving as a warrior in the armies of
the Imperial Shen, he's never forgotten his vow to avenge his family
and take back what is rightfully his.

Recently captured, Savarna hides a dark secret and doesn't plan on
staying a slave for long. Once she's escaped, she'll slip inside
the Golden Palace and kill the Empress of Shen. When she meets the exiled
warrior from the North, she finally may have her chance.
Finvar the Droll is a retired thief who insists he can help Jaran in his
revenge against the witch. But whose side is he really on?
With enemies surrounding them on all sides, the trio must unite to stay
alive in a realm trapped between war and sorcery, and to take down the witch
Sheega before she destroys them all.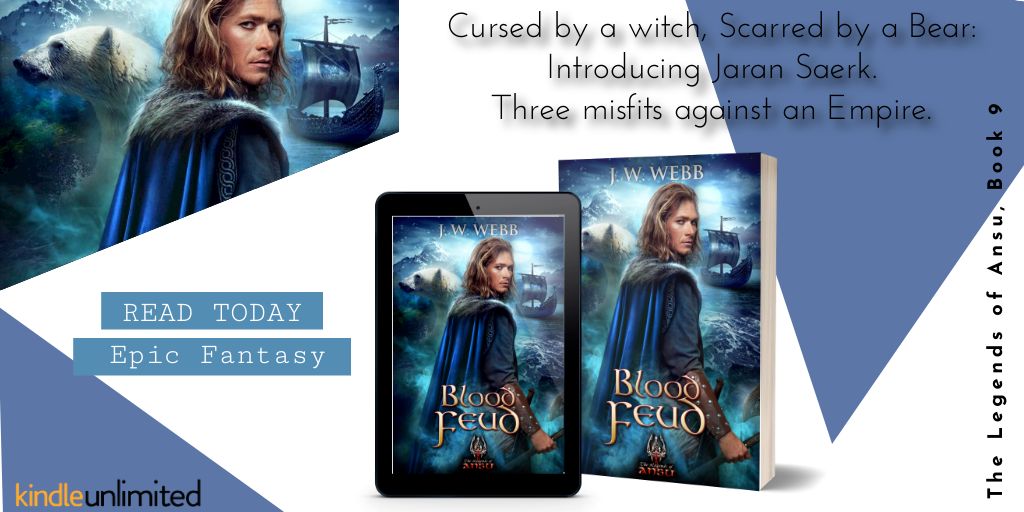 J. W. Webb is an English writer living in Georgia. Mostly he writes
fantasy, though sometimes diverts in even stranger directions. His epic
saga, The Legends of Ansu, blends the mystic grandeur of J.R.R. Tolkien with
the gritty realism of George R.R. Martin. Webb's characters are three
dimensional and flawed, their world a tapestry of vivid color and constant
motion. All the books feature beautiful sketches by the late Tolkien
illustrator, Roger Garland. When he's not writing, he spends his time
in the garden or attending to the demands of his cat-overlords and dog
Read FREE with Kindle Unlimited