Author: David Vorhees
Narrator: Victor Warren
Length: 4 hours 18 minutes
Publisher: David C Vorhees
Released: Jun. 30, 2020
Genre: Horror

A collection of short stories that take place on different holidays over the course of the year. The collection opens with A New Year, a New Day, a New Life. Grant Curtis is arrested on New Year's Day and charged with the murder of his wife Carla.




In Easter: The Resurrection, a resurrected Kyle Gardner seeks vengeance on Pastor Brian.




The Vengeance of Cassidy Clay is a narrative poem that takes place on Halloween. The poem tells the story of a slave-hunter who haunts the woods long after his death and many more spine chilling tales.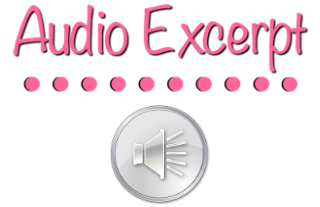 Joined the U.S. Navy after graduating Lima Central Catholic. He is a veteran of the States Navy. Following his military service, he attended the University of Northwestern Ohio for Automotive business. Worked various factory jobs and attended the University of Phoenix online for a degree in arts with a focus in journalism. He recently worked for the Wapakoneta Daily News as a reporter/photographer/paginator. He is the father of five and grandfather of five. He has always been interested in the occult and the scarier side of life. He loves history and the supernatural and truly believes there is nothing better than a good story.

A native Californian, has been acting since the age of ten. He is a graduate of Carnegie-Mellon University where he majored in Acting and Directing. After graduation, Victor worked in California for over fifteen years for Universal Studios as a director, camera operator, technical director, announcer and stunt show performer. Victor then moved to the east coast where he works successfully as a director, actor, writer and Producer. He is currently living on Cape Cod and is bi-coastal flying in where the work leads him. His is an award-winning director/writer and with the creation of his production company Glydascope, he plans to continue to expand his creative properties. Recently THE FEAST is his very first audiobook which he narrated and produced through Glydascope. He recently (2018) can be seen as the irritated police Sargent O'Connor in My Daddy's in Heaven and as Stephen Smith in Chappaquiddick. He is currently working on his fourth book for Audible, and working on a short film that he is producing and acting in called ANOTHER LIFE.

The Feast and Other Horrifying Tales is a collection of short horror stories all involving a holiday. There's New Year's Day, Valentine's Day, Easter, Independence Day (July 4th), Halloween, Thanksgiving, and Christmas.
The New Year's story has an almost Tell-Tale Heart vibe to it. A husband and wife go to a party, but the next day, the wife is found in a ditch and the husband is being questioned. He keeps hearing his wife's ringtone, even though her phone is nowhere in the house. The real question, though, is, does it drive him to the brink of madness?
Valentine's Day is a cliche story about a man with a crush on a woman way out of his league. Bad things happen. No spoilers.
Easter's story is called The Resurrection, and it had a Saw-like vibe to it (mostly because of the way the narrator brought this one to life). A preacher's sins from his past come back to haunt him.
The story for July 4th is set post 9/11, and it's about an overly patriotic American man with a foreign neighbor.
Halloween is more of a poem about a slave trader who haunts the woods where he committed his crimes.
Thanksgiving's story is the title story, The Feast, and I bet you can imagine what happens in that one.
And the Christmas story is more of a Dear Santa letter from an anonymous male confessing his sins to Jolly Saint Nick.
I thought this was a fun little collection of stories. I'm a sucker for holiday themed horror (hello, Hulu's Into the Dark anthology), so I knew I wanted to read (or listen, as it were) to this one.
I think my favorite story was the first one set during New Year's Day. Mostly because of the modern-day Poe vibe I got from it. Sure, it was pretty obvious, but it was fun. I enjoyed it.
I also like the Thanksgiving story, even though that one's a bit dark. As a parent, it was a little much at times, but I liked it.
The narration of the audio book is crisp and clean. The narrator's voice reminded me of someone you'd hear on the radio. Very mellow and soothing. But it also made me think of someone who could lull you into a false sense of security and then murder you in your sleep or something. I mean that in the very best way, of course.
I did borrow the companion ebook from Kindle Unlimited to follow along with, and I did notice the book had some grammatical errors and other small issues. In the Easter story, clue #4 shows up, and then another clue #4 happens before the preacher finds clue #5. Just a small mishap there.
Overall, though, I thought this was a decent collection of holiday themed horror. The narrator did a fantastic job, and he really brought the stories to life.
3.5 stars from me.
I received this audiobook as part of my participation in a blog tour with Audiobookworm Promotions. The tour is being sponsored by David Vorhees. The gifting of this audiobook did not affect my opinion of it.


Plugging you into the audio community since 2016.
Sign up as a tour host here.