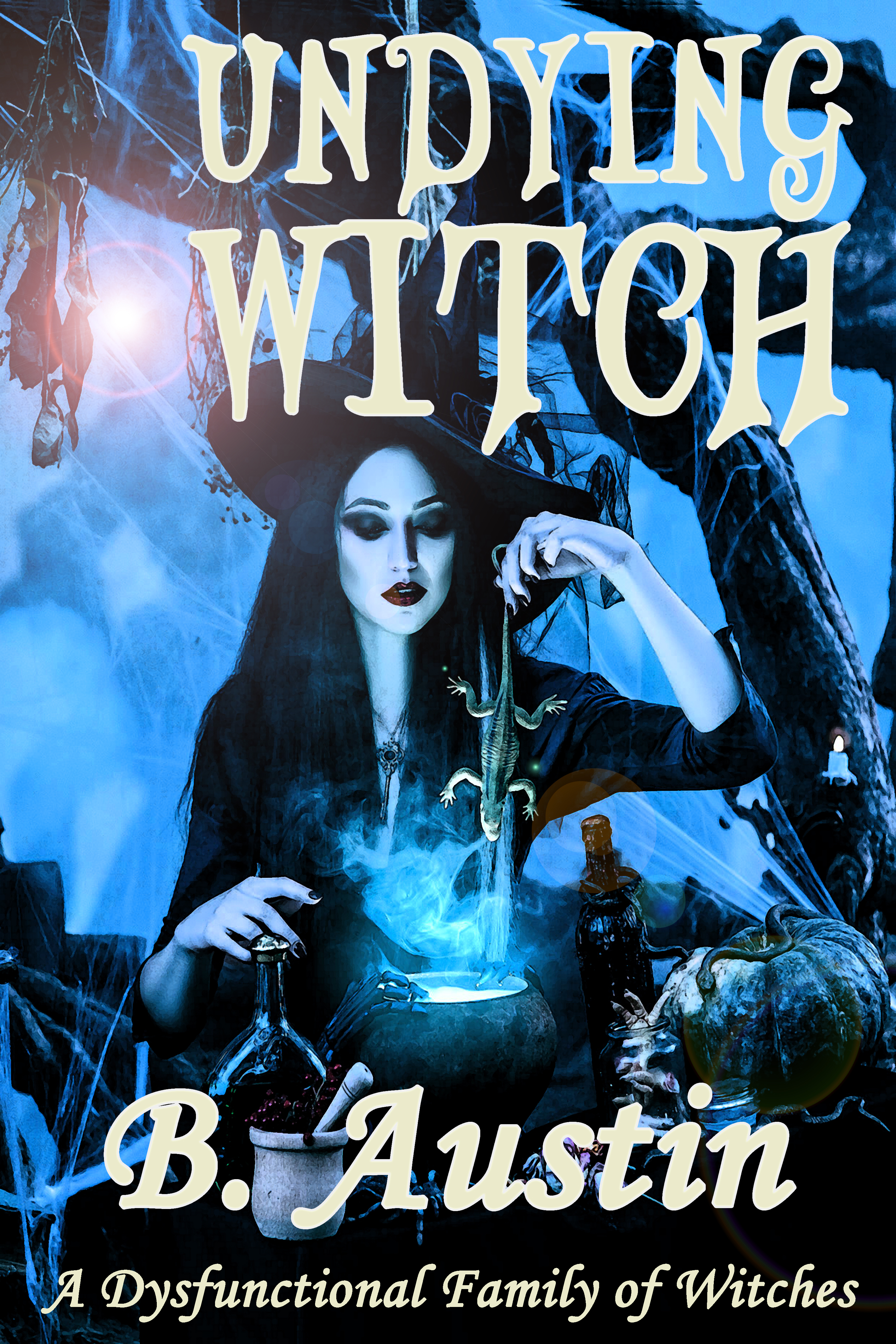 (A Dysfunctional Family of Witches Prequel)
Date Published:
October 1, 2019
Publisher: Spellbound Books

The illegitimate granddaughter of Catherine the Great finds a shapeshifting
stone and discovers the magic to be young and live forever. Years later,
Dima's teenage daughter resents a mother who is 112 years old but shifts
into a woman young enough to be her sister. Medea loathes a mother who
loves her 17 cats more than she does her daughter. Medea despises a mother
who claims all witchcraft as her magic and treats her daughter like a slave.
In secret, Medea develops her own sorcery.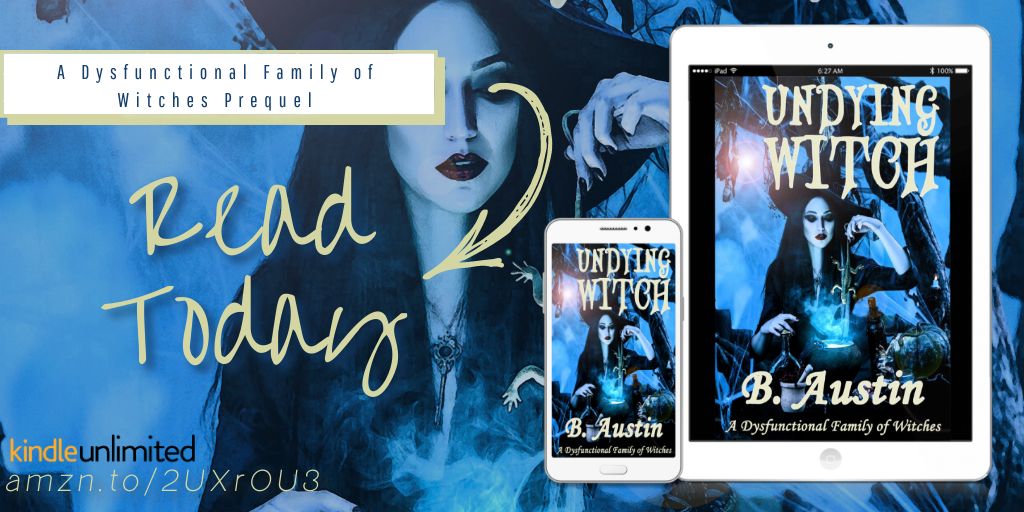 1. What would you consider to be your Kryptonite as an author?

As a writer of A Dysfunctional Family of Witches series, I grew up in a superstitious family and heard many true tales of witches. My grandmother used to cut my brother's hair and burn it so that no witches would harm him with his hair cuttings. I, also, grew up in a dysfunctional family. My father was a bigamist and we were the second family, so illegal really.
2. Favorite childhood memory involving books?

When I was eight, I rescued this great, huge book, which contained all of the wonderful fairy tales, and so many children's poems. My next-door neighbor was a teacher and decided the book was too old. I watched her throw it away from where I hid on the roof of our shed. I ran down after she went into the house, opened the trashcan, grabbed the book and hid it. I climbed back on the roof and spied on her again as she walked back to the trashcan, having changed her mind. Well, she knew I loved to read and accused me of stealing the book from the trash. I denied the charges to my mother. The teacher did not deserve the stories, since she threw them away. I had to keep the book hidden and read the stories in secret, which made the act of reading more exciting since I was the protector of the book.
3. If you could dine with any literary character, who would it be and why?
My dinner party would be on Halloween, and Edgar Allan Poe would be at the top of the list. I fell in love with his dark writing when I was a kid. Eddie would have to sit by himself so he doesn't depress the other guests. He would, also, have to drink just water so his face doesn't fall on his plate half-way through the meal. Then, after dinner, he could scare us with his horror stories, because I would invite my fans to my party.
4. If you had to describe yourself in three words, what would they be
?
IMAGINATIVE, MODEST, WORKAHOLIC
5. What is your most unusual writing quirk?
I make my own book covers, and the covers inspires the writing.
6. What's one movie you like recommending to others?
One Night with the King. I'm a closet romantic and enjoy the Old Testament Books named after the strong women in the Bible. Unfortunately, there are only two books named after women in the Old Testament.
7. Have you ever met anyone famous?
Yes,
James Gosling
,
the designer of the Java Programming Language. I was introduced to him at Java World in San Francisco at their yearly conference, where Java Programmers gather from around the world. He is huge in the technology world, which I was a part of during my other career. Even better than meeting someone famous, were the freebies at Java World, gadgets, pens, candy, etc. Fame is overrated.
8. What is the first book that made you cry?
Growing up, my family ever only owned 3 books, an unabridged dictionary, which I used to sit on, and two encyclopedias, the A and partial B, since B filled up two encyclopedias. My world began with A and ended in the middle of B, so the word Blackout of something. BUT When I was seven, a neighbor loaned me a copy of Tom Sawyer. I had never read a novel before, and I fell in love with fiction. I read that book ten times that summer and each time, I would cry through parts of the story. As soon as I would finish reading, I would open the first page and begin again.
9. How long, on average, does it take you to write a book?
If I don't have any distractions, I can write a book in two months. However, life does get in the way.
10. How do you select the names of your characters?
I do a Google search and go through lists of names, until one strikes me as perfect. I never name characters after real people, except for Lillia. She is the third sister in A Dysfunctional Family of Witches. She shows up in the third book, Witch Daughter, which I'm currently working on, and recently put up on a six-month preorder, though I hope to have the book out by Halloween. Witch Daughter is actually Lilla's daughter, Astra, whose name I chose because Astra means star. Lillia is based on my Aunt Lilly, my mother's sister, one of five sisters. Let's just say that Lillia is not a nice person and a family troublemaker. My mother died when I was 16, and I lived with Aunt Lilly for a couple of months, until I found the chance to escape and live illegally at the university dormitory with my brother's girlfriend, whose roommate had moved out. Aunt Lilly is dead now so I can portray her in a book. She was a witch but with no magic, just a greedy look in her jealous eye for all she saw around her.
11. Tell us 10 fun facts about yourself!
1.
Like a mad scientist, I tend to throw papers around when I'm writing, scratch notes about characters, plot, etc., partially-written or planned books of various genres. I am finally getting off my addiction to writing on scratch paper and using the four white boards I put up on my office walls a couple of years ago.
2.
I have an app that goes off every couple of hours in my office. I then order my Google Nest Hub to play a song on Spotify, and I dance with or by myself as a break from sitting at my desk.
3.
I enjoy bossing Alexa around. I, also, cuss at Alexa sometimes, just to hear her get prissy. I like ordering Alexa to play Netflix on my television set, instead of Amazon Prime Video. Alexa often gets her revenge by not turning the television on at all. I have an Echo in the master bedroom and a Fire TV Cube in the den. I stand between the two, and talk about them, just to confuse the two Alexas.
4.
I talk to myself; it helps me think. And, yes, I answer myself, but I'm the sanest person you would ever meet, especially considering my early, formative years.
5.
I am my best friend, and I always enjoy my company, and spending time with myself.
6.
If I am in need of real therapy, I talk to the mirror.
7.
I'm not a shopaholic, but when I do shop, I'm an impetuous shopper.
8.
I used to like to count things, but writing books keeps me too busy.
9.
I love my robot vacuum cleaner and talk to it like it's a person. I laugh when it goes back to its home base and hooks itself up for recharging. The robot is a germaphobe.
10.
I fight with my cat, but we rarely draw claws, mostly hissing. I, also, write sometimes with my cat, Shakespeare, on my lap. I think all my best writing comes from Shakespeare. My kitty has me wrapped around his paw, and he knows it.
12. If you could live in any time period, what would it be and why?
Definitely this time period. I'm a former Software Engineer and the new technologies are always exciting. If I had lived in an earlier century, I would probably be a maid working six days a week, sun up to sun down; or a worn-out housewife with a dozen kids, rising at sunrise to bake bread from scratch; or I would be dead in my early twenties from childbirth.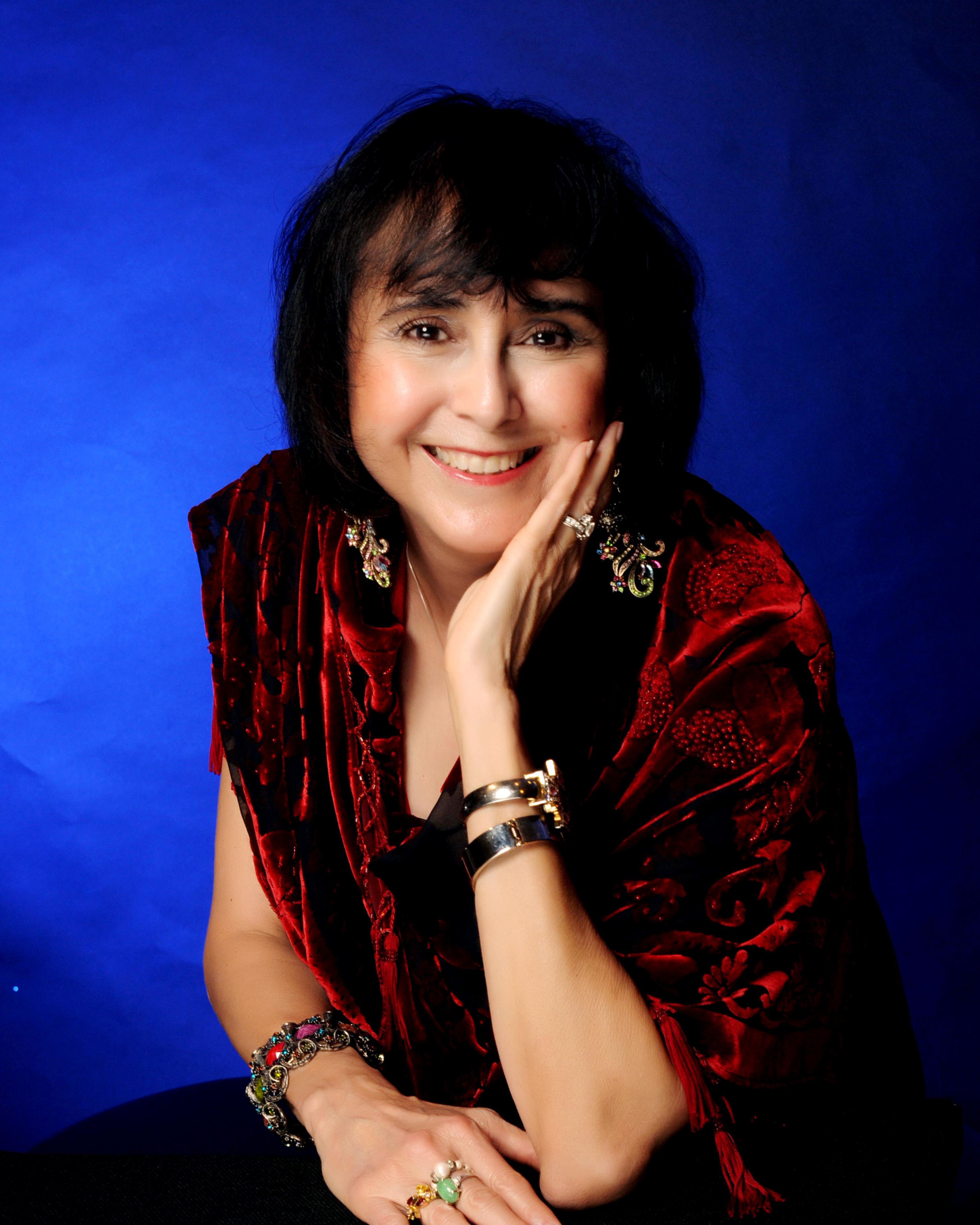 B. Austin grew up in the Land of Enchantment, New Mexico. She was told true
tales of witches by her superstitious family. Before writing full time, she
toiled in tech as a software engineer. She currently lives in Florida. She,
also, writes under the name of Belinda Austin.
Contact Links
Purchase Link
The book will be free August 9 - August 13
Read FREE With Kindle Unlimited