Beyond Relatively Normal by Mikaela Miller - Book Tour & Review + Giveaway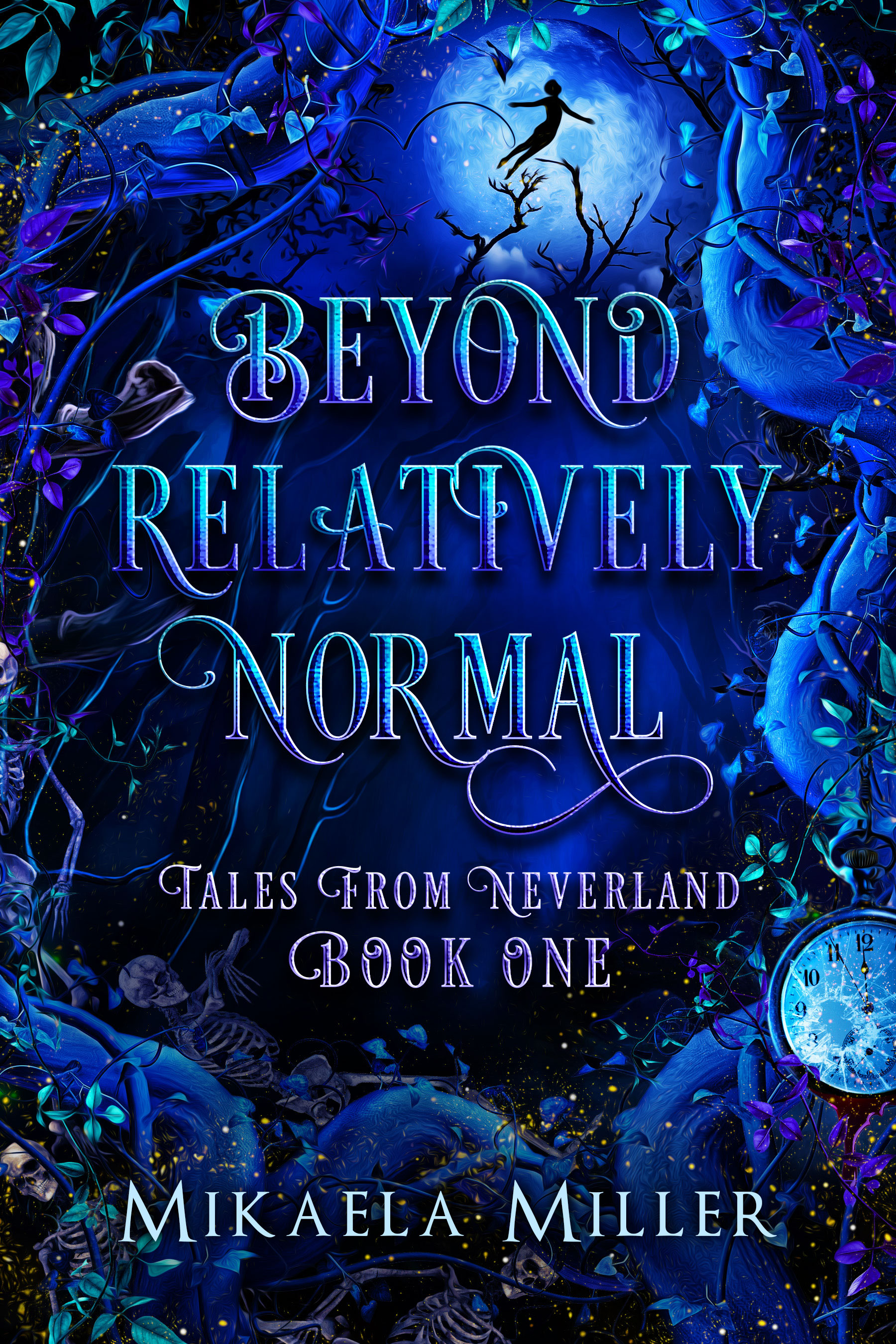 YA fantasy
Date Published: January 21, 2020
Jack Galloway has had enough of life and is chasing a high he just can't seem to find. Upon meeting with a drug dealer from his school, he is given some mysterious, bean-shaped pills that just so happen to be nothing but beans. However, Relatively Normal beans do not grow miles and miles into the sky overnight, drawing attention from everyone around and destroying the very idea of reality on Earth.
Now, in order to restore his Relatively Normal world, Jack must embark on a mission with a girl he barely knows from high school, Red Crawford, who just so happens to be the only one he knows who has encountered a tear in the non-magical reality they live in.
The beanstalk, too tall and too wide to climb, leads them down a rabbit hole to the strange and nonsensical Underland, where they must go through insane trials in order to reach the answer to their problems -- the Giants, magical creatures who live in Overland and can rid the Relatively Normal world of that pesky beanstalk. However, the beanstalk and its effects on reality might just be the least of their worries when they reach the dark, mysterious Overland.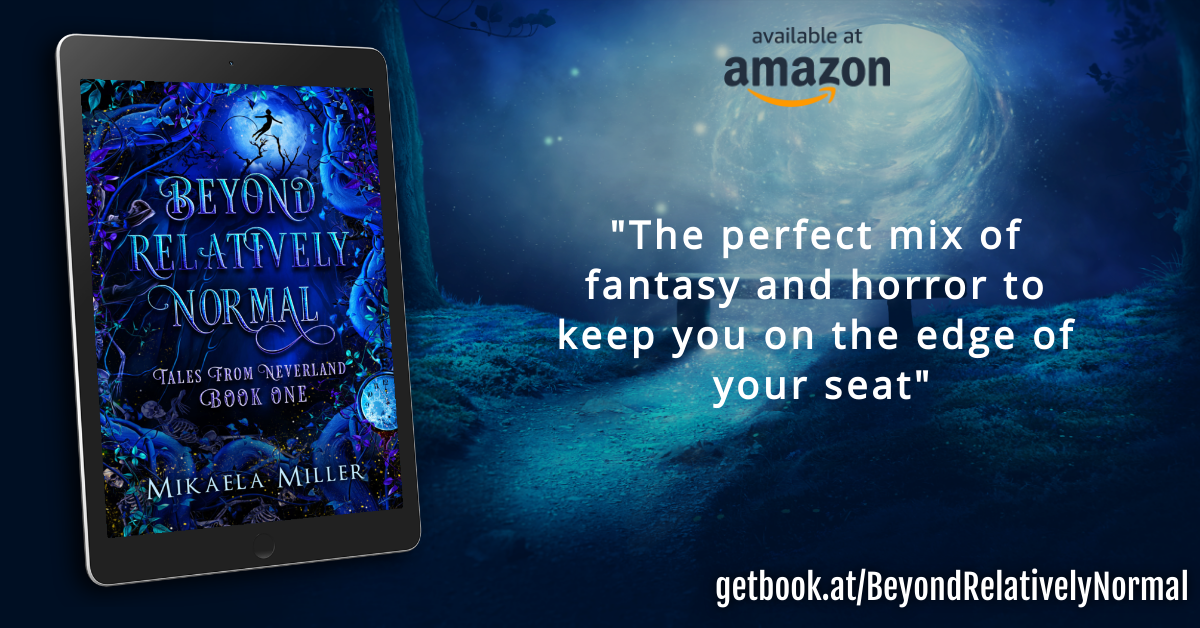 My Review
First things first, I absolutely love this cover. It's so pretty!
Second, this book is a wild ride. It takes a bunch of fairy tales and mashes them all up into one crazy story that will delight and thrill readers.
The main character is Jack, of Jack and the Beanstalk fame, and the story follows him as he chases a high via a mysterious drug dealer named Shy. Jack's mother is an abusive alcoholic, so Jack is always trying to avoid her and find ways to block out his pain and misery. But when Shy gives Jack some beans instead of drugs, everything changes. The day after he tosses the beans from his window in frustration, a tall, seemingly never-ending beanstalk appears. And this beanstalk is what sets off the rest of the events in the story.
Teaming up with a classmate named Red (aka Red Riding Hood), Jack must figure out a way to rid his world of the magical beanstalk before it's too late.
From Underland to ONeverland, Jack and Red meet up with some strange people in their journey to destroy the beanstalk. There's the Red Queen, the Mad Hatter, and even Peter Pan. A veritable hodge-podge of fairy tale characters. So fun!
I really enjoyed this story. It's magical. It's dark. It's strange. It's fantastical. And it has some of my favorite fairy tales all mixed up within the pages. It almost reminded me of Into the Woods, which is a great movie.
The world-building is imaginative and vivid. You really do feel as though you're in these strange locations, traveling right along with Jack and Red. And the characters they come into contact with are very spot-on, like the Mad Hatter being odd and obsessed with tea and Time, or Red's grandmother being a wolf. That was a nice touch, keeping them accurate but with subtle small changes to make them unique to this story.
I also found the characters to be relatable and likable. Especially Jack. Being a teenager is hard enough, but being a teen with a crappy parent and no friends sucks even more. It was nice to see his friendship with Red bloom while on their journey.
If you're a fan of fairy tales, fantastical worlds, and fun, engaging stories, pick up a copy of Beyond Relatively Normal today! You won't be disappointed.
4.5 stars from me!
About the Author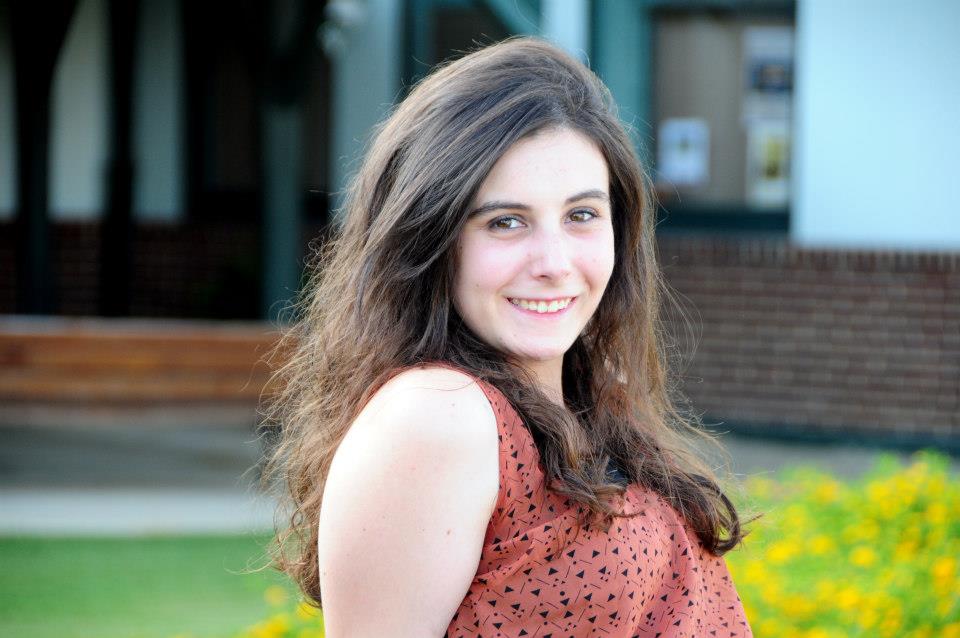 Mikaela Miller has not exactly found her place in the world yet, and she's still trying to understand herself, so there's not much to say. She loves writing, memes, her friends, and her fur children. She is currently living the small town life but has high hopes of moving to a big city to live out her dreams one day. She loves the darker side of all fairytales and has recently discovered a love for horror novels. This book idea came to her in a dream, as many of her strange ideas do, and she hopes for a bright future as she delves further into her characters' lives. One day, she would like to be able to rescue lots of homeless animals and be the crazy old cat lady down the street.
Contact Links
Twitter: @mikaelamauthor
Goodreads: mikaelamauthor
Instagram: @mikaelamauthor
Purchase Link


Giveaway
a Rafflecopter giveaway