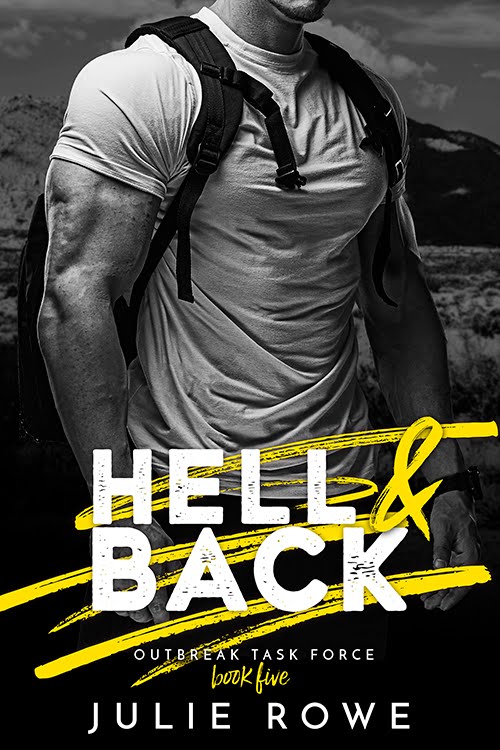 Outbreak Task Force, Book #5
Romantic Suspense
Date Published: 9/21/2020
Publisher: Entangled Publishing
Racing to lock down the CDC's deadly virus samples from terrorists, ex-Special Forces medic Henry Lee partners with Ruby Toth on the Outbreak Task Force. But the terrorists always seem one step ahead. As they work side by side, Henry's taken with how Ruby accepts and respects him, instead of pitying him for all he lost overseas, including his leg. Ruby's hiding something, though, and Henry fears she's been leaking sensitive information. Terrorists have kidnapped her brother, and now microbiologist Ruby Toth faces a horrible choice. If she doesn't give them a vial of Small Pox as ransom, her brother will die. She knows her prickly—yet very hot—boss, Henry, could provide the help she needs. But she joined the CDC to root out insiders plotting to unleash a bio-engineered pandemic, and she can't trust anyone. Not even Henry.
EXCERPT
"Stop sniveling and do it," she said to herself. "If you don't, they'll kill Nate."
After taking in a couple of deep breaths, she walked to the four liquid nitrogen–only freezers.
She opened the one containing the smallpox and searched for the correct storage slot. It was there, just like it was supposed to be, along with 138 other biological samples.
The vial was so small. About the size of her pinkie finger. Huh. She really could put it in her bra.
No. No, she couldn't do it. Hundreds of thousands, maybe millions of people would die.
She very carefully put it back. Her brother would die if she didn't do this. She reached out, then hesitated. Did she truly have no choice?
Her mind conjured up the images of millions of people infected with smallpox. All the bodies in body bags piled in heaps and being buried in massive mass graves.
The image of her brother, his body riddled with bullet holes and blood, fought for air time in her head.
There was really only one choice she could make.
She plucked out the vial, double-checked the label, then closed the freezer. She turned, half expecting to see Henry standing behind her, but the room was empty. Relief stole some of the energy out of her muscles, and she had to force herself to keep moving.
She stood under the disinfectant spray, the vial clutched in her fist until her suit was thoroughly washed clean. The sample went inside a clean rubber glove as she went through the disinfectant process, then she opened the door leading to the hallway and elevator.
Arms crossed over his chest, Henry stood in the doorway, his face a mask of rage and disgust.
Rage and disgust aimed at her.
Ice froze her in place. She couldn't move, couldn't speak, couldn't breathe.
Nausea rose in a hot, bitter wave and threatened to hijack her entire body. She fought it down with several convulsive swallows, her muscles so tense her bones threatened to break.
She was dead.
Her brother was dead.
Henry advanced—one step, two.
She backed up. Going around him was impossible—he took up too much space in the doorway. She had no doubt he'd squish her flat as a tank rolling over an ant hill.
Only after the door swung shut did he speak.
"What. The. Fuck." The words came out of his mouth like bullets out of a gun. Each one physically rocked her back as pain blossomed across her chest.
What was there to say? She'd betrayed everything she believed in when she'd grabbed that vial. Her actions weren't defensible. Not really. Anyone else would insist there was no negotiating with terrorists. They played with no rules of engagement.
"Why?" he barked out.
"D-do-does it matter?" Her whole body was shortcircuiting, including her mouth. "I d-did it."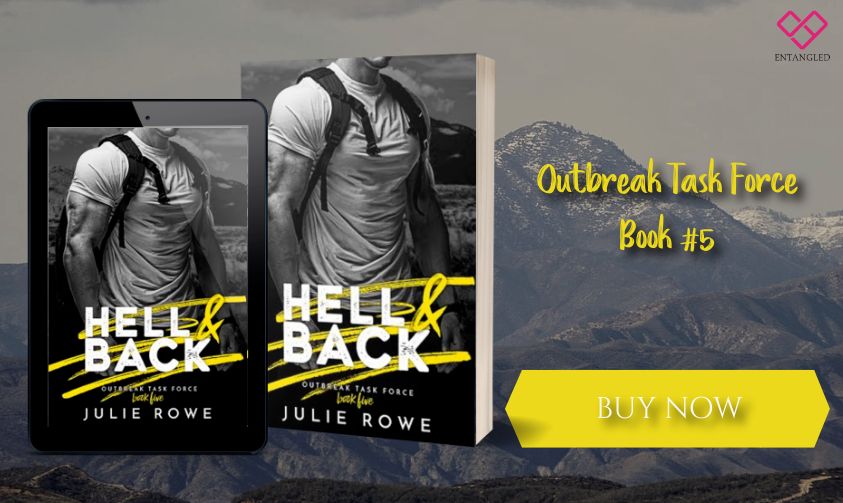 About the Author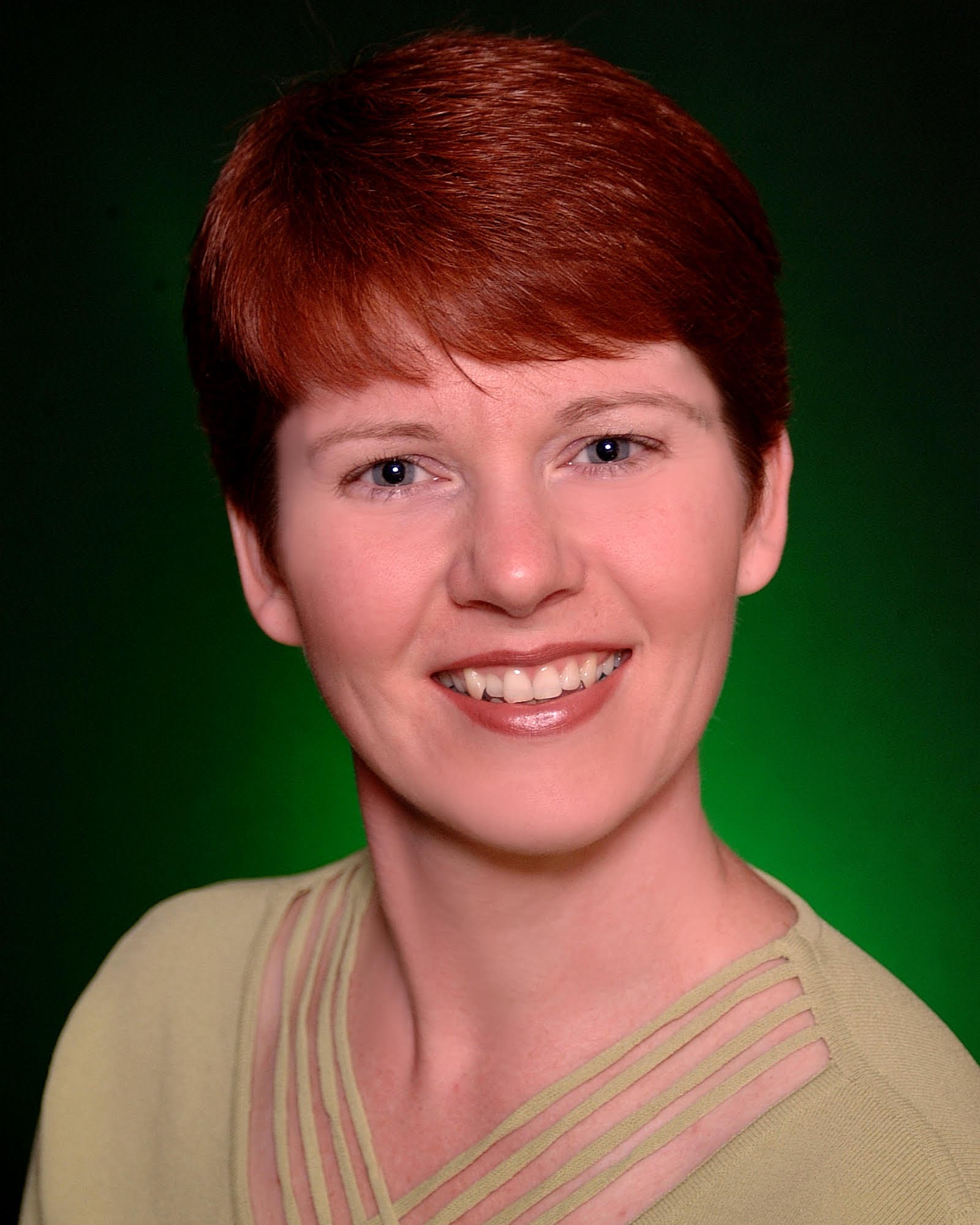 Full-time author and workshop facilitator, Julie Rowe's first career as a medical lab technologist in Canada took her to the North West Territories and Fort McMurray, Alberta, where she still resides. Her most recent titles include Search & Destroy book #4 of the Outbreak Taskforce series and Trapped with the Secret Agent book #1 of the Trapped with Him series. Julie's articles have appeared in magazines, such as Romantic Times Magazine, Today's Parent magazine and Canadian Living. Julie facilitates communication workshops at Keyano College in Fort McMurray, and has presented writing workshops at conferences in the United States and Canada. You can find her at www.julieroweauthor.com , on Twitter @julieroweauthor or at her Facebook page: www.facebook.com/JulieRoweAuthor.
Contact Links
Author Twitter: @julieroweauthor
Purchase Links
Giveaway
a Rafflecopter giveaway