Orange Blossoms, Love Blossoms by Dalia Dupris - Book Tour + Giveaway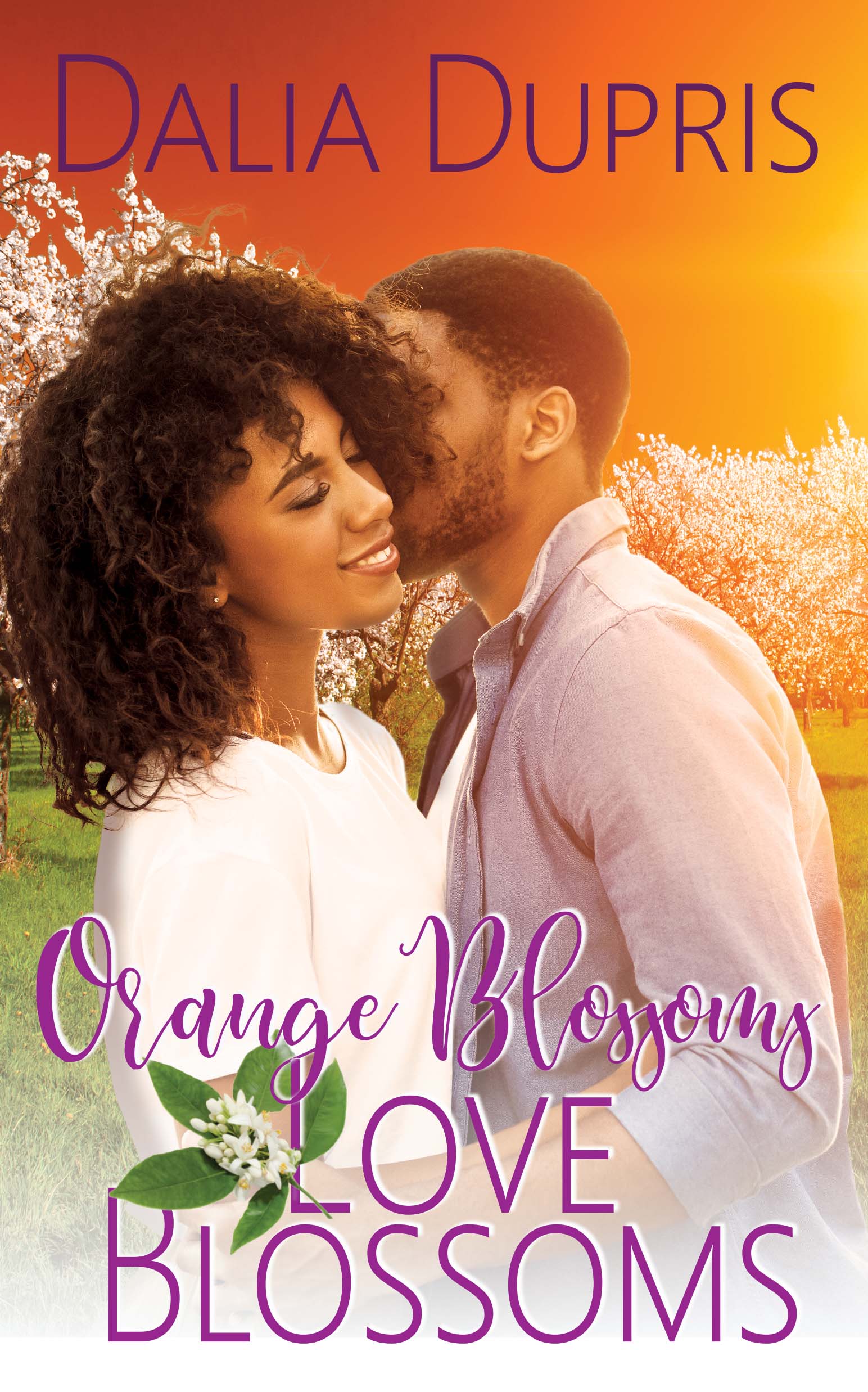 Book 1 of California Hearts
Contemporary Romance
Date Published: October 19, 2020
Publisher:
Strong-willed Elaine Hart is determined to save Hartland Orchards, her
family's' California orange groves from being taken over by the bank. After

the recent ending of a turbulent relationship, she vows to keep her

David Cole, the one man who holds her family's fate in the palm of his

professional and personal life separate, even though she's attracted to
Serious-minded banker, David Cole, recovering from recent love and work
fiascos has one goal and that's ensuring that the delinquent Hartland Ranch

account is brought up to date and not becoming personally involved with the

unpredictable and beautiful Elaine Cole.
When a series of circumstances brings Elaine and David together, they must
decide if they will continue to suppress their emotions or succumb to

passion and take a chance on a forever love.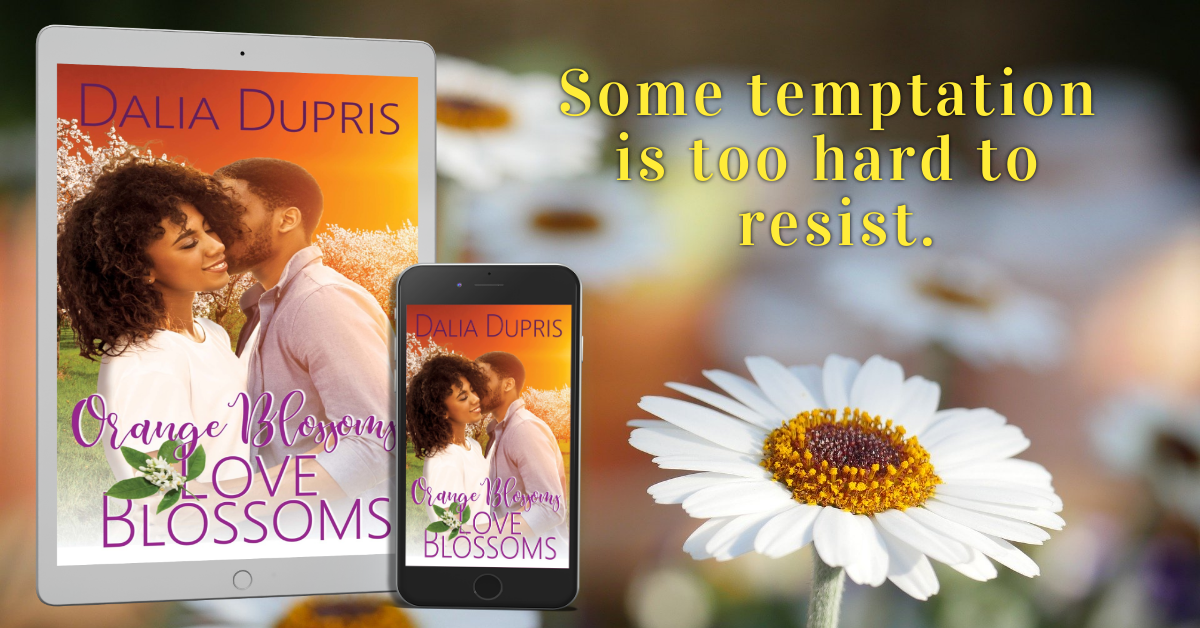 Author Interview

1. What would you consider to be your Kryptonite as an author? My kryptonite, as an author, is my ability to view my characters, in my mind, moving around as if I'm watching a movie. My job is to capture, on the page, all of the images, with all the nuances, color, and feelings that I see for the reader to share.
2. If you could tell your younger writing self anything, what would it be? Writing takes a lot of hard work and determination. Study the craft and never give up, if it's something you really want.
3. Favorite childhood memory involving books? Reading in my family's large, overgrown backyard. I'd sit beneath a tall sprawling tree, snacks beside me, reading as long as I liked, away from the noise of my five older brothers.
4. Did you want to be an author when you grew up? Yes, I wanted to be an author since I was 8 years old. That was the age I first had very short stories and poems published in the Oakland Tribune newspaper, thanks to Mrs. Jones, my 3rd and 4th-grade teacher.
5. If you had to describe yourself in three words, what would they be? Tenacious, driven, and optimistic.
6. What is your most unusual writing quirk? Sometimes, I am so moved by an emotional event in one of my novels that I start crying and have to take a break to gather myself.
7. How long, on average, does it take you to write a book? That's a tricky question because it might take me several months to write it, depending on what else is going on in my life. Then it will take me several more months to edit it. I want to write faster, but the rest of my non-writing life frequently gets in the way. I have to remind myself not to become obsessed with writing and that real life is more important.
8. How do you select the names of your characters? I think about the personal characteristics of each character and try to decide what kind of name would suit them. For example, I really struggled with Elaine Cole's, the main character in Orange Blossoms-Love Blooms, exboyfriend, Jared's name. I must have tried out, four names before I settled on one.
9. Do you have any advice for aspiring writers? If you believe, deep in your soul, that you were meant to be a writer, do not give up on yourself. Understand that it is a craft and there are expectations for each genre. Know your audience and don't disappoint them. Expect to spend a lot of time, more than you would probably expect, alone, sitting in a chair, writing. A book seems like magic, but getting there takes a lot of hard work and humility.
10. Tell us 10 fun facts about yourself! 1. I read only adult books since I was 12 years old.
2. I listen to the sound of thunderstorms while writing.
3.I have taken belly dance classes, Javanese line dancing, multi-cultural line dancing, ballroom dancing, and soul line dancing.
4. I practice yoga
5.I was a vegetarian for 7 years
6. I am the youngest of seven children.
7. While writing my current novel, Orange Blossoms-Love Blooms, I never thought about the fact that I was looking out the window, at the orange blossoms on my orange tree in the backyard.
8.I have a degree in English Literature from UCLA, which I thought was kind of useless, until I started writing, but now I understand how it has helped me. I understand what Shakespeare was doing in his plays.
9.I love to jump on those mini trampolines that you can buy at sporting good stores.
10.Shopping is a form of therapy for me. I don't need to buy anything, just browsing in stores and enjoying a snack is fun enough. Although, I admit, buying something, even if it's small, does make it more enjoyable.
About the Author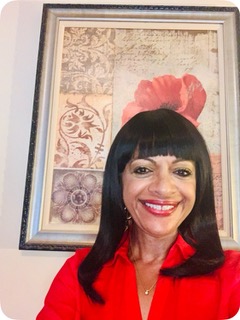 I've always enjoyed reading and writing and grew up surrounded by a wide
variety of books, from westerns to romance novels. I love stories—watching
them, listening to them, reading them, and writing them. My contemporary
legacy, love, loss, and laughter as they face the challenges of life. When
novels include complex and diverse characters that grapple with family
beach with my husband or exploring the mysteries of the universe with my
I'm not working on my next manuscript, you can find me bike riding along the
Contact Links
Twitter: @dalia_dupris
Instagram:Dalia Writes
Pinterest: Dalia Dupris
Purchase Links