The Best Doctor in Town by Amelia Townsend - Book Tour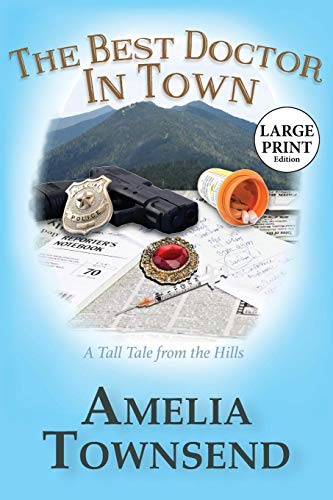 A Tall Tales from the Hills Novel: Book 1
Mystery
Date Published: November 7, 2019
Publisher: Jan-Carol Publishing, Inc.
Set in Southwest Virginia and inspired by actual events and the story of the small town's most revered doctor, who may just be a serial killer. A local police officer with a tarnished reputation, a reporter who manipulated facts, and the doctor's chief intern, who may be a thief, have pieces of the puzzle. Yet no one in authority believes the great doctor could be responsible. All the while, patients are dying.
Author Interview

1.
What would you consider to be your Kryptonite as an author?

a.
As a former journalist, I believe the adage, "Truth IS stranger than fiction." Therefore, I see potential stories in almost everything. My "Kryptonite" is knowing when to stop gathering facts.
I can easily become so fascinated with following the detail tangents that I find myself spending my precious hours dedicated to writing lost down some rabbit hole chasing a fact I will never use.
2. If you could tell your younger writing self anything, what would it be?
a. Take the chances. Believe in your gift and be grateful (rather than embarrassed by) the gift of a family of storytellers. Learn from them. Be blessed by their imaginations, their talent and skill at weaving an engaging tale.
3. What book do you feel is under-appreciated? How about overrated?
a. This is an old one. I feel that "All Quiet on the Western Front" is under-appreciated today. I believe its message about the waste of war is timeless and ignored in the face the glory of battle even a century later.
b. I must also recommend "The Ransom of Red Chief " by O'Henry. The story is about two kidnappers to take the son of the most prominent citizen. From there, author William Sidney Porter spins a tale of pure surprise and magic. He is one of my writing muses.
c. The book that is overrated is "Hillbilly Elegy." In the eyes of a lot of native Appalachians is an anathema to the real life we know – and love. Instead, "Hillbilly Elegy" paints the same myth of the unenlightened, wild mountain man we've fought hard to dispel.
4. Favorite childhood memory involving books?
a. When I was tiny, my mother used to read to me every day and then recite passages of the books throughout the day. The first one, a Golden Book about Cinderella was my favorite. The part I remember is how Cinderella and good prevailed. It gave me a sense of hope that I instill into everything I write now.
5. If you could dine with any literary character, who would it be and why?
a. Can I dine with a couple? I would "take supper" with Ross and Demelza Poldark from the Poldark novels by Winston Graham. This 18th century series of 12 novels became a world-wide sensation (again) with the BBC production, Poldark. Set in Cornwall, the novel tells the story of Ross Poldark, an aristocrat who fights for the common people and risks everything to help make life better. He is real, authentic, full of arrogance and often does what he calls "stupid things." While trying to save what he thinks is a young boy street urchin from a crowd, Ross meets the love of his life – Demelza. The street urchin turns out to be a young woman escaping her father's abuse. Ross eventually marries her and she becomes what he later calls his "guiding star." Their lives are challenged with the troubles of real people and held together by an unbreakable bond that's not always love.
6. What fantastical fictional world would you want to live in (if any) given the chance?
a. Does it have to be literary? I would love to go to the 23rd century to the world of Star Trek.
7. Did you want to be an author when you grew up?
a. I knew I wanted to write. I was on the high school paper and wrote my own fanciful stories of magic and knights, but it never occurred to me that one could pursue writing as a full-time career. Being a practical family, my parents encouraged my writing but encouraged me to find a way to make it pay. So I became a journalist.
8. If you had to describe yourself in three words, what would they be?
a. Inquisitive. Curious. Creative
9. What is your most unusual writing quirk?
a. I have to write with noise around me.
b. I also have to work out the first paragraph and the last – then I can outline the entire novel.
10. What's one movie you like recommending to others?
a. I recommend old movies because they had to be cleverer and more creative than we are today. I always recommend "The Sting." It is a surprise at every turn and has just the kind of characters and timeless qualities that I aspire to write.
11. If you could own any animal as a pet, what would it be?
a. I'm pretty predictable, I would own a flying dog and a talking horse.
12. Have you ever met anyone famous?
a. In my career, I've been humbled by meeting and working with several famous people. Among them are Louis Sachar, Judy Blume, Norman Bridwell, and Bill France. The founder of NASCAR even drove my car!
13. What is the first book that made you cry?
a. Gone with the Wind
14. How long, on average, does it take you to write a book?
a. About 6 months
15. How do you select the names of your characters?
a. I try to be as authentic as possible – using names from the time period, the setting and then I look at the characters and choose names that suit them. As part of my mission to educate people about Southwest Virginia, I avoid stereotypical names that outsiders would associate with the mountains.
16. What creature do you consider your "spirit animal" to be?
a. A German Shepherd or a hawk
17. What are your top 5 favorite movies?
a. Gone with the Wind
b. The Wizard of Oz
c. The Sting
d. His Girl Friday
e. When Harry Met Sally
f. And of course, The Princess Bride (I know it's six movies, but they are all my favorites and I love all the Thin Man movies.
18. If you were the last person on Earth, what would you do?
a. Oh, there's a great short story called "Knock" by Fredric Brown (December 1948) It begins like this," "The last man on earth sat alone in a room. There was a knock at the door."
b. Depending upon the circumstances of being the last person on earth, I would either go look for more survivors and supplies or I would find supplies and a safe place to hide until I was certain it would be safe.
19. What fictional character would you want to be friends with in real life?
a. I would choose Demelza from Poldark
20. Do you have any advice for aspiring writers?
a. Keep writing. Take the advice of editors, and readers to make sure your story gets the point across that you intended. Trust your instincts.
21. What book do you wish you had written?
a. Poldark – but I will never be that good
22. Tell us 10 fun facts about yourself!
a. I love to travel to unique (er, weird little, off the beaten path) places
b. I enjoy movies of most any time except explicit blood, gore, sex and violence
c. I love hearing other people's stories
d. I believe in magic
e. I think the mountains really hold secrets and have a magical world all their own
f. I enjoy promoting the crafts, arts and people of my beloved Southwest Virginia
g. I am still searching for the perfect pound cake
h. Still trying to find the best apple pie
i. I love to go to construction sites, manufacturing plants and anywhere things are made to see the process.
23. If you could live in any time period, what would it be and why?
a. I would choose to live in the 23rd century when life and technology will make living easier but we will still be humans who will live on human terms.
24. What is your favorite genre to read?
a. Oh my! I go for historical nonfiction. My favorite is the Revolutionary War period. I just finished "The First Conspiracy: The plot to kill George Washington" by Brad Meltzer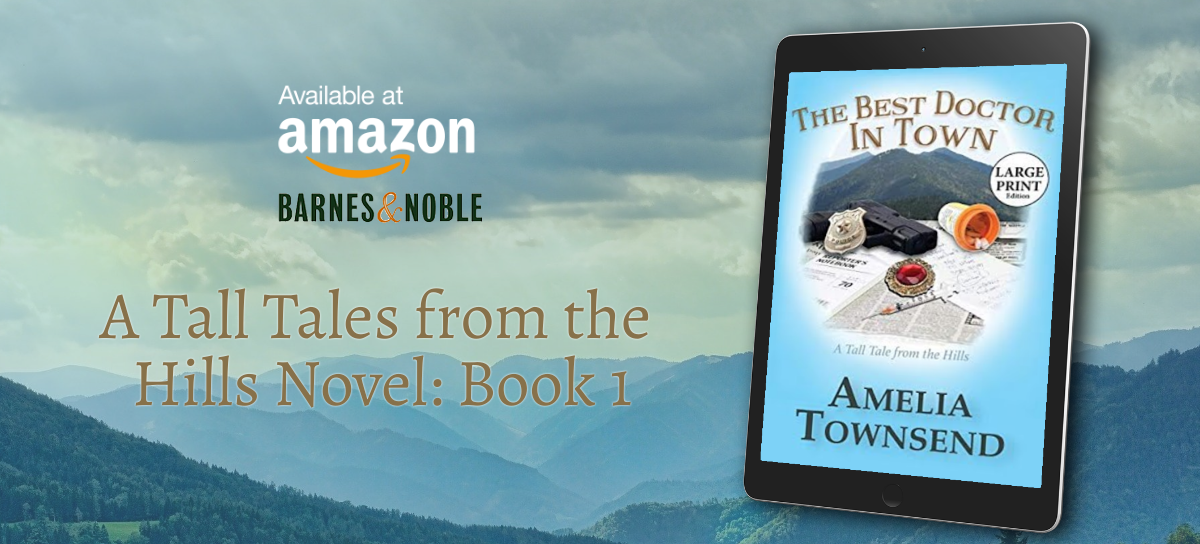 About the Author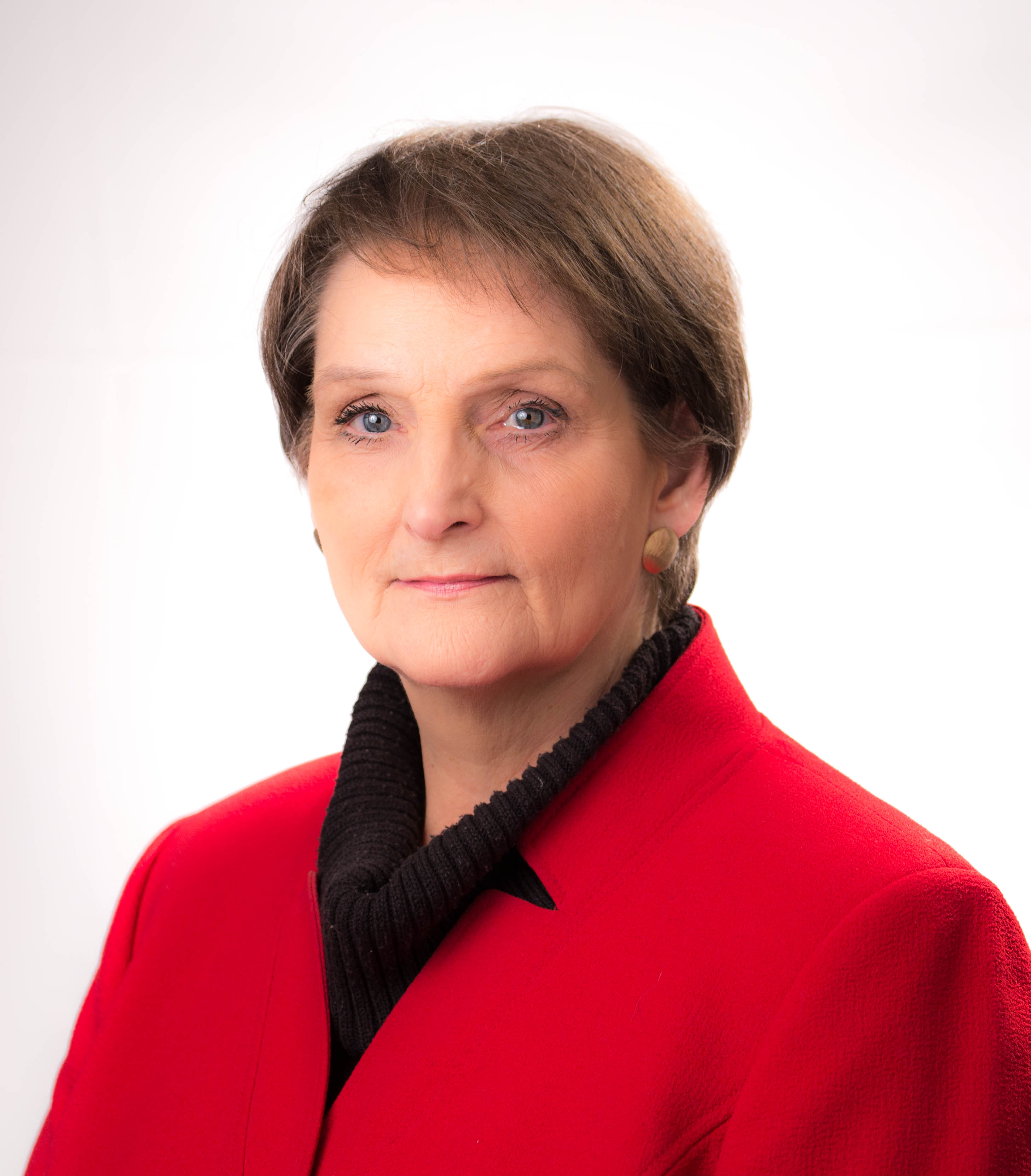 Shadowed and protected by the mountains of her native southwest Virginia, Amelia Townsend has lived hither, thither, and yon – mostly between Virginia and North Carolina. She has worked as a newspaper and TV reporter, freelance producer and director, writer, and now PR hack. She is a proud graduate of the University of North Carolina at Chapel Hill.
She has no claim to fame. Further, she is most often bewildered when people say they are impressed by her work. Her first novel, Keepsakes for the Heart, was nominated by the N.C. Historical Association for the prestigious Ragan Old North State Award for non-fiction.
Her favorite avocation is listening to and writing down other people's stories, for truth surely is stranger and more beautiful than fiction. This is where Townsend has found fodder for the stories of the hills that she wrote with her late writing buddy. Several have come to life in the form of a novel and a couple of plays in production. The names have been changed to protect the guilty.
Townsend's most impressive accomplishments are her children – a son and daughter – who managed to turn in to fine young adults, despite her attempts to raise them.
Contact Links
Twitter: @townsendart
Instagram: @ameliatownsendauthor
Purchase Links