Author: Sydney Paige Richardson
Narrator: Rocky Taylor
Length: 11 hours 37 minutes
Series: The Halves of Us Trilogy, Book 1
Publisher: The Parliament House
Released: Sep. 3, 2020
Genre: YA Fantasy
Twin Sisters: One destined to rule, one cursed to destroy. Some say blood is thicker than water. But for twin sisters, Adie and Aura, their connection runs even deeper than blood. After investigating a surprise attack carried out by dark souls controlled by the Wicked Willow, an evil residing in a neighboring region, Aura uncovers a family secret: She is the fulfillment of a curse placed upon her family centuries ago. While Aura is destined to destroy their planet, Thindoral, Adie is fated to follow in their mother's footsteps and become Ruler, but even Adie's path comes with revelations. Dangerous premonitions plague her dreams, all depicting Thindoral's demise at the hand of her sister. As darkness takes control of her mind, Aura must determine whether defying fate and time is the choice that will seal her destruction, or if self-sacrifice will save all she holds dear. Meanwhile, Adie is faced with an impossible decision: Save her sister, or protect their world?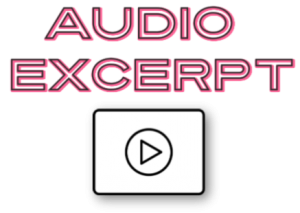 Sydney wrote her first book, Girls, in the second grade, about her and her best friends in college [because college was super cool when you were 8]. They went on treasure hunts and fought bad guys with their super powers. Her second-grade teacher was so impressed with her, she laminated a cover and bound it. That will forever be the moment Sydney dreamed of holding a copy of her own book and placing it on a shelf. Now all grown up, Sydney's head still stays in the fantasy world, fashioning worlds where the power of a star can be harnessed and used for time travel, flying is just as easy as walking here on earth – and her best friends are fairies. Her characters are dark and lost individuals, but your love for them will grow when you realize not everything is black and white.

Rocky hails from Washington State and frequently haunts the Oregon coast. She holds a BA from The Evergreen State College and has worked as a stagehand since 2008. After years of bringing stories to life behind the scenes she has transitioned from backstage to behind the mic. An avid reader, traveler, and lover of humanity, she brings all of that to the world of story-telling. When not in her studio, she volunteers as a community mediator, loves partner dancing and like all Pacific Northwesterners, lives for beautiful summer days.
Adie and Aura – I would love for Madelaine Petsch to play her. I think she's got a fun personality but can also be dark, which is fitting for both the sisters.

Ambrielle, Adie and Aura's mother – I have ALWAYS pictured Jessica Chastain playing her. Always. She is a stunning actress and that's who has always been Ambrielle in my mind.

Gossamer – I pictured as Jim Beaver. I am a supernatural fan, and he's always been one of my favs. He can be hardass like Gossamer, but also caring.

Samuel, should totally be played by one Sprouse brothers (I go back and forth as to which one ,ha!). Just as long as they have the long hair! ;]

Felipe, I think should be played as Avan Jogia. He fits the character perfectly, to be honest. Can they just make this into a movie already, so I can meet him? ;]

Tut – Tut would definitely be played by Richard Schiff. I fell in love with his acting in West Wing, and while Tut is…odd…I really think he could pull it off.
Other Characters:
Hontak – Aldis Hodge. He even liked my Instagram post about playing the character! I think my heart stopped briefly that day.
Thora – Blythe Danner. I think she can capture Thora's caring essence.
Glorida – Mia Wasikowska. Mia has this androgyny that reflects Glorida perfectly.
Bokah – Peter Dinklage. No one else could pull off the humor and straightforwardness as much as him.
Wendelone/Wicked Willow –Lady Gaga. She's another one who I have always pictured for this role.
Nemiah – Alex O'Loughlin. There's a heartbreaking scene in book 2 that just…I have pictured him playing.
Sandman – Stephen "Twitch" Boss. I fell in love with Twitch on the show So You Think You Can Dance. His movements simulate how the Sandman moves, so I knew he had to be him.
Michael –Simon Baker. He's always been Samuel's father to me.


Plugging you into the audio community since 2016.
Sign up as a tour host here.