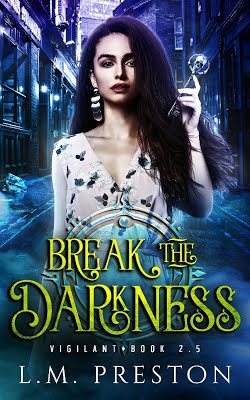 Scepter Of Fire (The Vigilant Book 2.5)
Urban Fantasy/YA
Date Published: November 2nd , 2020
Publisher: Phenomenal One Press
Rei was nosey. She'd been told it would always get her in trouble, but it never did. Until she met Megan, who promised her the job of a lifetime. Sure, the high school newspaper wasn't the ideal job for most, but for Rei, it was a dream. She'd never considered putting her investigative nature to work, but what Megan was asking her to do was way beyond the requirements of a school newspaper. It was part of an underground news-for favor-service. Her partners, Asher and Eli, annoyed her by never trusting her to do a job alone. Maybe, this one time she should have listened, because being trapped with no one to bail her out may surely be the death of Rei. Spilling the secrets about her family she'd been withholding, will place every one of them in grave and serious danger.
Guest Post
A Day in LM Preston's Writer's Life
Well as November 2020 hits us head on, my writing life is taking a typical turn of normal as I dive into another year of Nanowrimo! It's a great motivator for me being able to finish my books in record time, while I flush out plot details and my outline.
My writing day starts with a quick review of my outline and glance at my world map I created for my series. I select music that fits the mood of the scene I'm writing and make sure to set a word writing goal for the session. I write in thirty minutes to an hour spurts.
During Nanowrimo, I attend virtual write-ins, and other writing events where you meet up and play games that get you to write faster to accomplish the 50K word goal by the end of the month. It's how I trained myself to write through any writer's block.
I also spend my day gathering photos, and scenes for inspiration and place them around my writing area to spurn my creativity.
THE WRITING PROCESS
I always start with the main idea for the plot. I usually write the back cover blurb before starting to write the book. Then I create a loose outline, character bios, scene and world map (usually pictures and themes for the world). Once the world and characters are defined, I create an outline. From the outline, I spend my time daily writing with a goal of finishing the novel within 120 days of the completed outline. I use several tools to help in my personal editing process. Grammarly, Autocrite and Prowritingaid are some of my favorites. Usually, after extensive editing, I will send the copy to a few beta readers. The comments from the beta readers are compared, then changes are made. Then I have a final group of beta readers review before I send the corrected copies to the editor.
MY BOOK BREAK THE DARKNESS
This book my writing process started with re-reading all of the prior books in the series. I do this with my series in order to immerse myself in the world I created after I've been away from the creative process while promoting the books. Break the Darkness was a special book within the series, as it revealed the purpose and drive for a minor character that was mysterious within the previous books, but who's intentions are clear within this introduction to Rei, the youngest twin sister of the Lewis bunch. Rei was fun to write and discover how she fit into the plan and the world.
By LM Preston, www.lmpreston.com and blog: lmpreston.blospot.com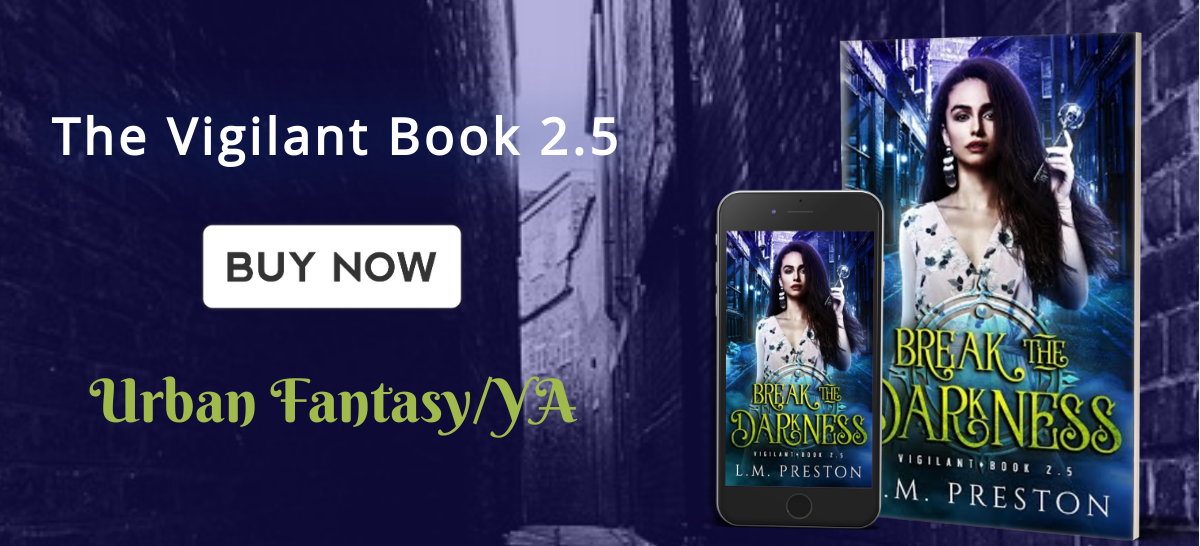 About the Author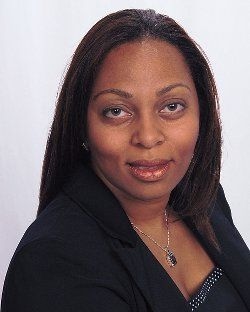 L.M. Preston, a native of Washington, DC. An avid reader, she loved to create poetry and short-stories as a young girl. She is an author, an engineer, a professor, a mother and a wife. Her passion for writing and helping others to see their potential through her stories and encouragement has been her life's greatest adventures. She loves to write while on the porch watching her kids play or when she is traveling, which is another passion that encouraged her writing.
Contact Links
Purchase Links
Giveaway