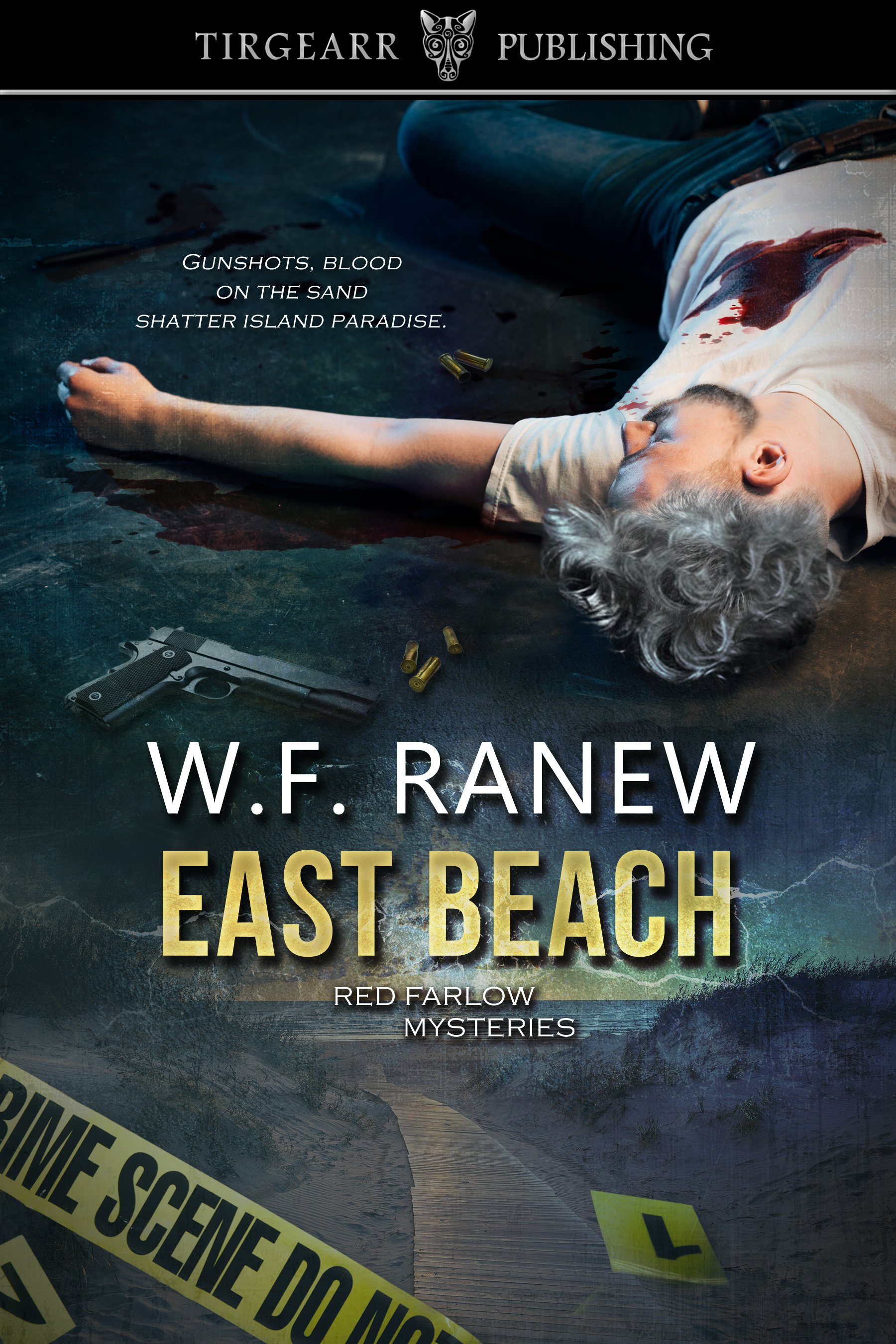 Red Farlow Mysteries, Book 3
Mystery/Thriller
Date Published: September 30, 2020
Publisher: Tirgearr Publishing
FBI Agent Joseph Trammell retires to a beachfront home on a Georgia
island.
Six months later, PI Red Farlow finds him dying in a pool of blood. Someone
shot him four times. Five shell casings litter the floor. Drops of blood
lead out of the house and onto East Beach on St. Simons Island. Red sets out
to find out who killed Joe Trammell and why.
Did the local drug and arms smuggler hire a hit? And who caught the fifth
bullet?
Farlow wades into the murky water of intrigue, conflicting love affairs,
and danger as he tracks down the killer. It's not exactly a relaxing day at
the beach.
1. What would you consider to be your Kryptonite as an author?
Procrastination.
2. If you could tell your younger writing self anything, what would it be?
Take time to learn the craft earlier and read more of Dickens, Shakespeare, Stephen King, John Irving, Philip Roth, Mary Shelley, Harper Lee, Agatha Christie, Ernest Hemingway, and Scott Fitzgerald. Also, read more of the best writers in your genre. I did most of this.
3. What book do you feel is under-appreciated?
A Summons to Memphis by Peter Taylor
How about overrated?
Fifty Shades of Gray and the Bridges of Madison County.
4. Favorite childhood memory involving books?
My father reading Tom Sawyer and Huckleberry Finn to me.
5. If you could dine with any literary character, who would it be and why?
Jack Frost from the Frost books by R.D. Wingfield.
6. What fantastical fictional world would you want to live in (if any) given the chance?
I suppose Harry Potter's.
7. Did you want to be an author when you grew up?
Yes, although I didn't seriously pursue the craft until I started working for a newspaper.
8. If you had to describe yourself in three words, what would they be?
Introspective, opinionated, enlightened.
9. What is your most unusual writing quirk?
Writing "form" for "from."
10. What's one movie you like recommending to others?
Elmer Gantry
11. If you could own any animal as a pet, what would it be?
Jack Russell Terrier. I've known two of these dogs and believe them to be the most intensely intelligent animals besides humans…and even more so than many humans.
12. Have you ever met anyone famous?
There have been many people, but Jimmy Carter is perhaps the top one.
13. What is the first book that made you cry?
Can't say I've read this one yet.
14. How long, on average, does it take you to write a book?
A month if I'm working solid and writing six days a week. Usually, however, I take longer as my publishing schedule allows the time.
15. How do you select the names of your characters?
I grew up and live in the US Deep South, so inspiration for names—strange, peculiar ones mainly—occur in abundance.
16. What creature do you consider your "spirit animal" to be?
A Jack Russell Terrier.
17. What are your top 5 favorite movies?
Elmer Gantry, The Front Page, To Kill a Mockingbird, Citizen Kane, The Maltese Falcon.
18. If you were the last person on Earth, what would you do?
Pray.
19. What fictional character would you want to be friends with in real life?
My main character is Red Farlow. I'd like to get to know him better.
20. Do you have any advice for aspiring writers?
Learn the craft. The best way is to work writing for someone who can teach and test you. I started as a newspaper reporter and had a demanding managing editor as my boss. While those jobs today are limited, I still recommend getting a job writing for a news organization. Creative writing courses are popular but not the route for me. A good journalism course is best.
21. What book do you wish you had written?
I couldn't comment on this.
22. Tell us 10 fun facts about yourself!
I majored in Philosophy. I have three daughters and four granddaughters. I've been married for more than forty years. I used to take violin lessons. I drive a four-by-four truck. I'm taking guitar lessons from Frank Hamilton, the last living member of the Weavers folk group. I have a Jack Russell Terrier named Duchess. I worked as a newspaper editor for twenty-four years of my career. Any more and this will get boring.
23. If you could live in any time period, what would it be and why?
Medieval England, because of the incredible hardships life put upon people. Anyone surviving beyond age forty in that era world have accomplished something merely by living.
24. What is your favorite genre to read?
Mystery-crime fiction.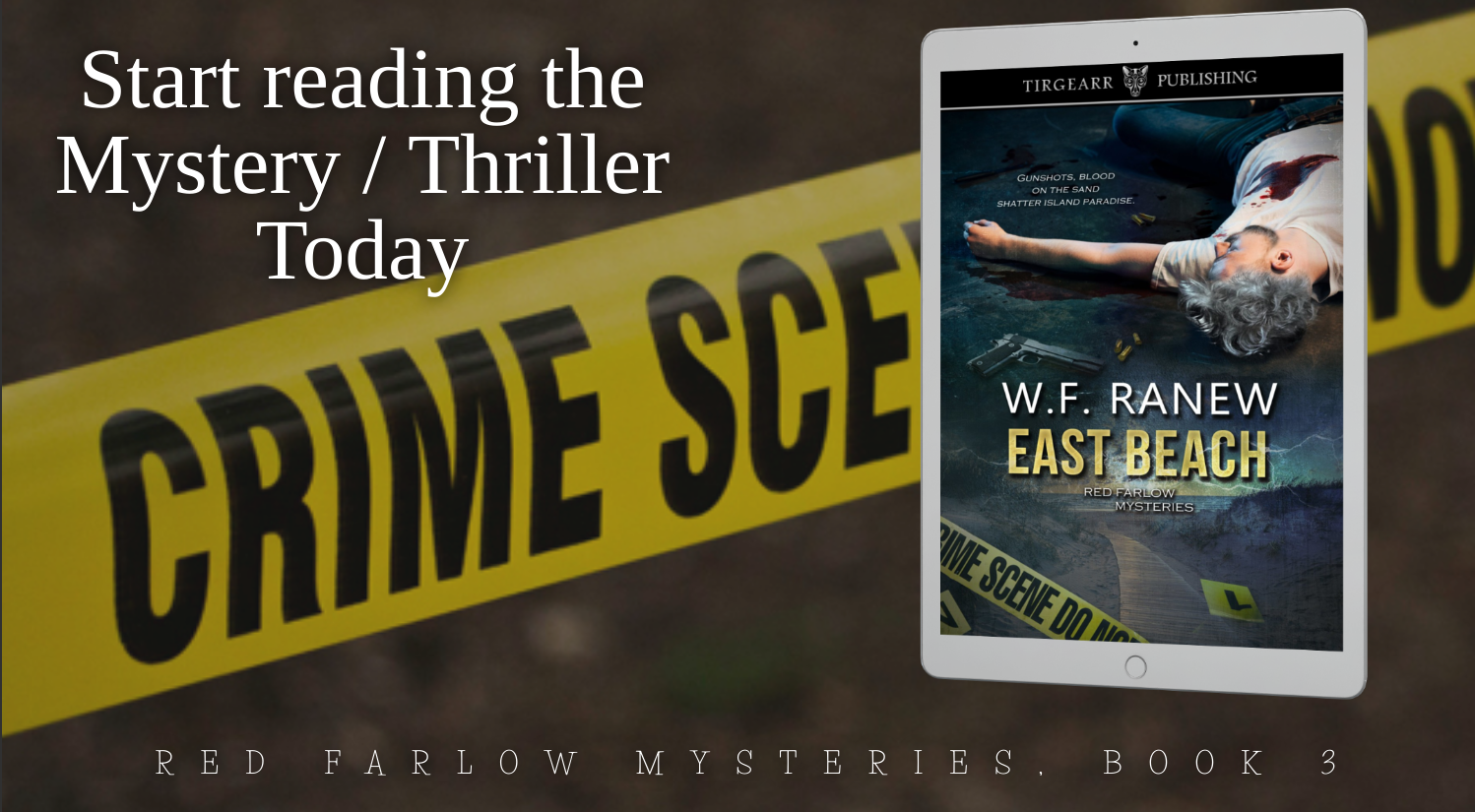 About the Author
W.F. Ranew is a former newspaper reporter, editor, and communication
executive. He started his journalism career covering sports, police, and
city council meetings at his hometown newspaper, The Quitman Free Press. He
also worked as a reporter and editor for several regional dailies: The
Journal-Constitution.
Augusta (Ga.) Chronicle, The Florida Times-Union, and The Atlanta
Ranew has written two previous novels: Schoolhouse Man and Candyman's
Sorrow. He lives with his wife in Atlanta and St. Simons Island, Ga.
Contact Links
Purchase Links