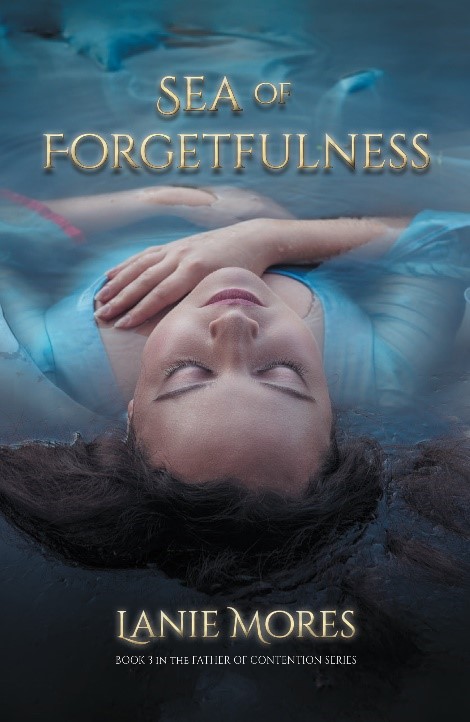 Father of Contention series, Book 3
Science fiction and fantasy, Paranormal, Christian
Date Published: July 21, 2020
Publisher:
CAN CHOICE EXIST WITHIN THE CONSTRAINTS OF A PROPHECY?
Angelika Juris unexpectedly becomes legal guardian to her sister's rejected child, Dani... a child with the potential to develop supernatural abilities.
After witnessing a horrific event, Dani develops mental health issues, but is able to overcome her inner turmoil through treatment and her parents' love. Their lives fall into a comfortable routine filled with dance classes, sleepovers, and video game marathons.
Until the accident.
At the age of thirteen, Dani is involved in a tragic highway disaster, and as a result of her injuries, her powers manifest. Afraid to tell her parents about her newfound abilities, and even more afraid of harming them, Dani is lured away to find her estranged mutant brothers, seeking answers about her origins and how to control her new power.
Guided by an amulet and map—a gift sent from her brother, Tomas Scholz—Dani embarks on an adventure where she meets a young boy, Jonathan. He is lost, with no memories of his identity, his family, or his home. With nowhere else to turn, Jonathan joins Dani on her quest, and together they battle pirates, the undead, and finally, her evil family—a family that is a far cry from what she expected.
Will Dani deny her destiny and resist the evil plans of her siblings, or will she succumb to her role in fulfilling the prophecy—being the path and the key—that ends in the fall of mankind?
The boat edged away from the dock, the engine on low. Rob waited tall and stoic on the dock until they pulled fully away. Dani watched him through the window, shrinking down until he was a tiny doll‑sized man and then tiny zombie dolls came running at him, charging onto the dock. The shots from Rob's gun echoed across the water. The tiny zombie dolls flew backward one after the other. And then she couldn't see the island anymore. Water surrounded them.
Turning back to face the front of the boat, she yelled over the sound of the motor at Agent Drake, "How long until we reach the mainland?" She assumed the patrol boat would cover the distance much faster than the barge had travelled.
"A few hours. There are some apples and sandwiches in the cooler." He pointed under their seat. "Help yourselves."
Dani wasn't all that hungry, not after the carnage they had just witnessed. But, surprisingly, Jonathan grabbed himself a sandwich and devoured it in four bites.
Dani couldn't help being pissed off. All the effort of getting her and Jonathan this far…wasted. Now they were retracing their steps, returning home. And then what? Her parents would be fuming, probably never trust her again. She would be punished, grounded forever, no longer able to venture anywhere on her own. And they would continue to keep the truth from her, who her biological father and brothers were, and where her brothers now lived…why she wasn't allowed to see them. Now she would never meet her brothers or learn to control her power.
She couldn't help wishing there was still a way for her to get there…to Mount Hekla…which wasn't too far away from them but was quickly receding into the distance with each passing minute. This boat, although quite large, sped through the water with astonishing velocity. The time to turn around was slim, and the handsome driver with shoulder‑length brown hair, wearing Ray Bans and a military-style jacket, was uncommunicative. He was doing his job, escorting the kids back where he was ordered to and that was that. Convincing him to change course would be impossible.
If only Dani could get control of the boat. Then she could turn it around and steer in the opposite direction, where she thought Mount Hekla was located. Of course, that was crazy thinking. She couldn't drive a boat, and she had no way to know for certain how to reach the active volcano. Resigned, she settled back into her chair, the oversized fluorescent orange lifejacket she wore rubbing uncomfortably against her chin.
A bang on the stern side hull of the boat caused the deck to vibrate beneath their feet, gaining Dani's attention. The driver seemed not to notice; his attention focused forward on steering the large watercraft through the choppy waves. A can of oil rolled across the deck of the boat into Dani's view through the pilothouse window.
Where did that come from?
Then a loud moan came from directly outside the aft door.
"Jonathan, did you hear that?" she asked the blond boy who was crunching hungrily on a red apple.
Mouth full, he mumbled, "Whot?" Then another moan. This one he heard. Eyes wide, he turned to Dani, choked down his apple and mouthed, "Zombie?"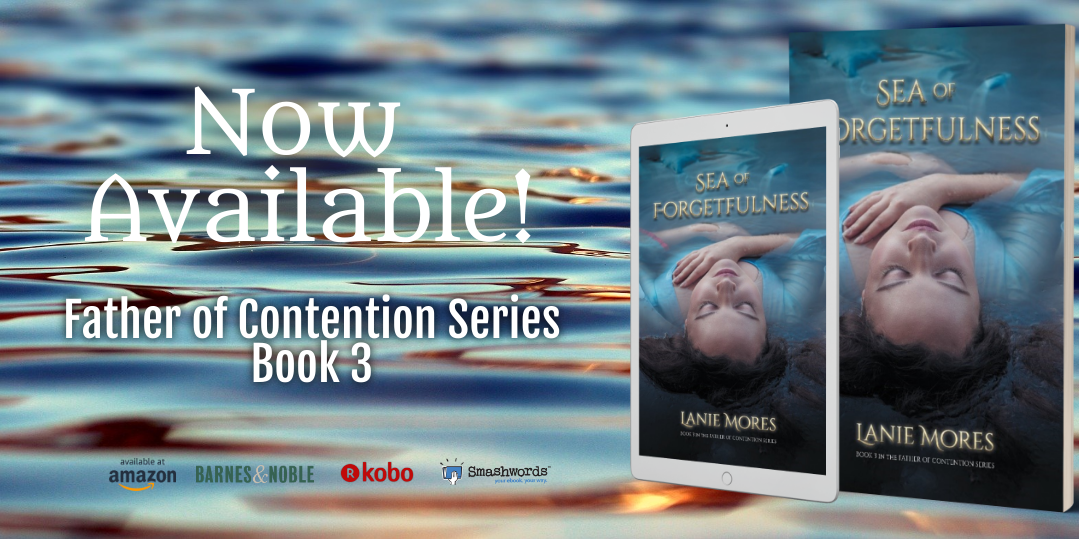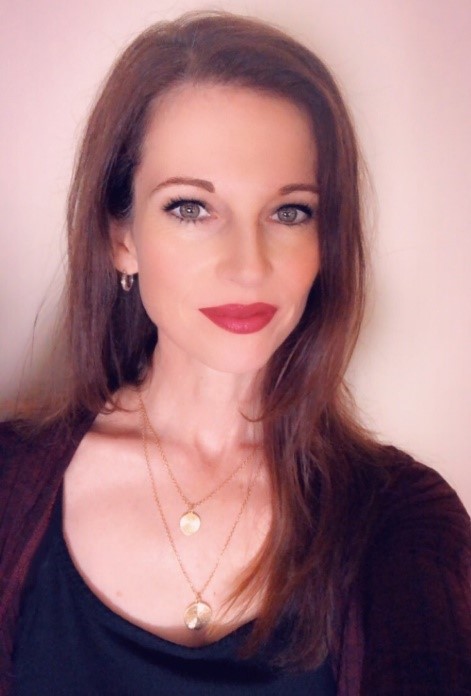 Lanie Mores has her Honours Bachelor of Science Degree and a Master of Arts in Clinical Psychology and is a certified hypnotherapist and personal trainer. She lives in Ontario with her husband, son, and forever barking fur babies, Batman and Petri. Sea of Forgetfulness follows Father of Contention and the award
‑
winning Guardian of Angel in a four
‑
part series.
Contact Links
Purchase Links