The Chimera's Apprentice by Roslyn Muir - Book Tour + Giveaway

Book One of a trilogy
(Upper) Middle Grade fantasy adventure
Publisher: Rainscape Media Inc.
Walking talking rats aren't real, right?
After Kyra, 13, is transported from Earth to another world, Antiica, she's

thrust into her father's war with the rat people, the Raturro, and must save

her kidnapped mother. Kyra sets out on a dangerous journey to rescue her and

who was once Kyra's childhood friend. But it's Kyra's new bond with the

is aided by Coyne, a teen who deserted the army and Mercy, a teen rat girl Chimera, a magical creature that travels through stone, which changes her

life completely.

The Chimera's Apprentice
is the story of a girl and her monster—and a desperate search for her
Author Interview
1. What would you consider to be your Kryptonite as an author?
My kryptonite as an author is verbs. When I write a first draft I just spew out the plot and don't worry about tenses and grammar. It's a real mess! But once I do the next draft, and the next, I live in fear that I haven't addressed all the verb issues in the story. I've started stories in one tense then switched halfway through and not even noticed!
2. If you could tell your younger writing self anything, what would it be?
I would tell my younger self to keep writing. I wrote when I was a child but never kept it up. Even when I was an adult I didn't think of myself as a writer until very recently. I would tell my child self that writing is an option for a career and to keep writing for the love of it.
3. What is your most unusual writing quirk?
I don't know if this is a quirk but I write in bed every morning. It started one particularly cold winter where I kept waking up far too early. So I got into the habit of making coffee, grabbing a bowl of granola, and going back to bed. I hoist my laptop onto my stomach and just start writing. I find it less distracting than being upright at my kitchen table. I usually write until lunchtime then move to the kitchen table for the afternoon.
4. If you could own any animal as a pet, what would it be?
I have always been a cat person, and I currently have a Devon Rex cat named Ripley. But I've always wanted to have a horse. I rode when I was a kid, only because my big sister was obsessed with it. I was dragged to a local ranch and forced to learn. Just because she spent her allowance on horse lessons, I had to spend my allowance on horse lessons. I was terrified all the time. My sister could jump on a horse and ride it bareback—I held onto the saddle horn and cried. But over the years I've had the opportunity to take a few horse rides and have come to appreciate them so much—they are such beautiful animals. I went a few months ago with some friends and was amazed that I still knew how to ride. And I felt confident. So now my fantasy is to live on a ranch and have horses.
5. What creature do you consider your "spirit animal" to be?
I'm obsessed with birds, in particular the mighty eagle. I'm fortunate to live on the west coast of Canada where nature abounds. Even in a city of two million people, I have eagles flying above my place every day. We have an abundance of salmon streams in the city that have had their habitat restored, so the eagles nest in local parks. I walk my neighbourhood a lot—writers gotta think things through! I'm always amazed when I look up and see the eagles soaring overhead. I always think that no one else notices them. A couple of summers ago there were two mature eagles perched atop a nearby highrise that overlooks my patio. They sat there for hours, and I felt they were watching over me somehow.
6. What is your favorite genre to read?
Even though I write middle-grade novels, the books I read are way, way out of that genre. I'm mad about thrillers and mysteries. Especially stories with female protagonists. I like to solve puzzles, and reading these books keeps my mind sharp (or so I tell myself). I love Tana French, Ruth Ware, and Gillian Flynn. I'm drawn to the psychological aspects of these stories, the character flaws, not so much the killing and the gore.

About the Author
Roslyn Muir is new to middle grade fiction fantasy but feels she comes by
it honestly—"I still feel like a ten year old making up elaborate adventure
stories in my head." Born in Scotland and now living in Vancouver, Canada,
Roslyn has another life as an award winning screenwriter who writes YA
she often uses the similar landscapes of both countries in her stories.
stories, family drama and thrillers.
She was a writer on the Global/CBS one-hour drama,
Ransom
, created by Frank Spotnitz (
Man in the High Castle
). Roslyn has also written several movies that have aired on TV around the
world:
Washed Away, Stranger in the House,
and
Reluctant Witness
to name a few.
Roslyn also wrote and produced the dramatic feature film,
The Birdwatcher,
directed by Siobhan Devine. Her half-hour YA comedy,
The Tutors,
is in development with the CBC.
Contact Links
Purchase Link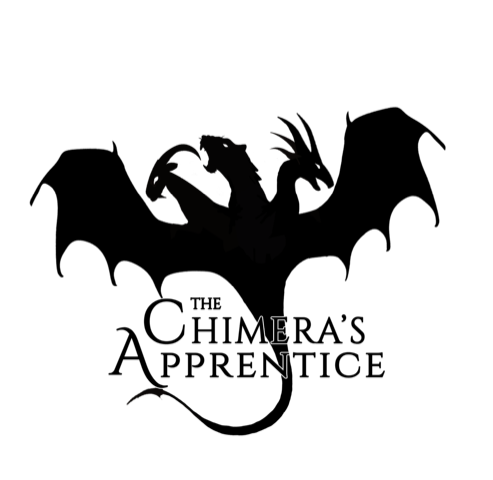 GIVEAWAY