The Formidable Earl by Sophie Barnes - Book Tour + Giveaway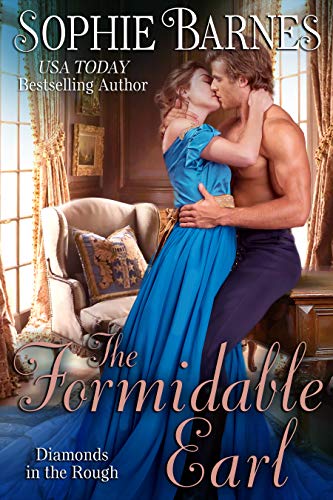 Diamonds In
The Rough, Book 6
Regency Romance
Release Date: November 17, 2020
He's breaking the rules for one woman, and coming dangerously close to falling in love...
Simon Nugent, Earl of Fielding, knows he's flawed. He's arrogant, possessive, and haunted by a terrible choice he made long ago. So when a former friend's daughter gives him the chance to do a good deed, he grabs it. Except he'd like to grab her as well and teach her a thing or two about kissing. If only she weren't so damn stubborn.
Ida Strong wants one thing - justice on behalf of her father. She has no room for anything else, in spite of her growing and (at times) inexplicable attraction toward a certain earl. But for a woman who knows what betrayal tastes like, placing her trust in others is hard. Risking her heart, would be downright foolish. Until it's the only thing that seems to make sense.

Other Books in the Diamonds In The Rough Series:
A Most Unlikely Duke
Diamonds in the Rough, Book 1
The Duke of Her Desire
Diamonds in the Rough, Book 2
The Illegitimate Duke
Diamonds in the Rough, Book 3
The Infamous Duchess
Diamonds in the Rough, Book 4
The Forgotten Duke
Diamonds In The Rough, Book 5
Author Interview
1. What would you consider to be your Kryptonite as an author?
Social media and incoming emails that take me away from the writing. If I'm on deadline I'll often set my laptop in flight mode to avoid distractions.
2. If you could tell your younger writing self anything, what would it be?
Don't be afraid of Self-Publishing.
3. What book do you feel is under-appreciated? How about overrated?
Under-appreciated: I'm not sure if it's under-appreciated or not but I really enjoyed The Physician by Noah Gordon. Fantastic book!
Overrated: The Lord of the Flies. I have a personal vendetta against that particular book.
4. Favorite childhood memory involving books?
My mom reading bedtime stories for me.
5. Did you want to be an author when you grew up?
No. I wanted to be a costume designer.
6. What's one movie you like recommending to others?
Just one? That's hard. Let's go with The Age of Adeline.
7. If you could own any animal as a pet, what would it be?
A bichon frise
8. Have you ever met anyone famous?
Yes. I've met many famous authors, like Julia Quinn and Eloisa James, who are both as lovely as the characters they write.
9. How long, on average, does it take you to write a book?
Roughly two months
10. Do you have any advice for aspiring writers?
Make a writing schedule for yourself and stick to it.
11. What is your favorite genre to read?
Historical fiction, romance, and murder mysteries.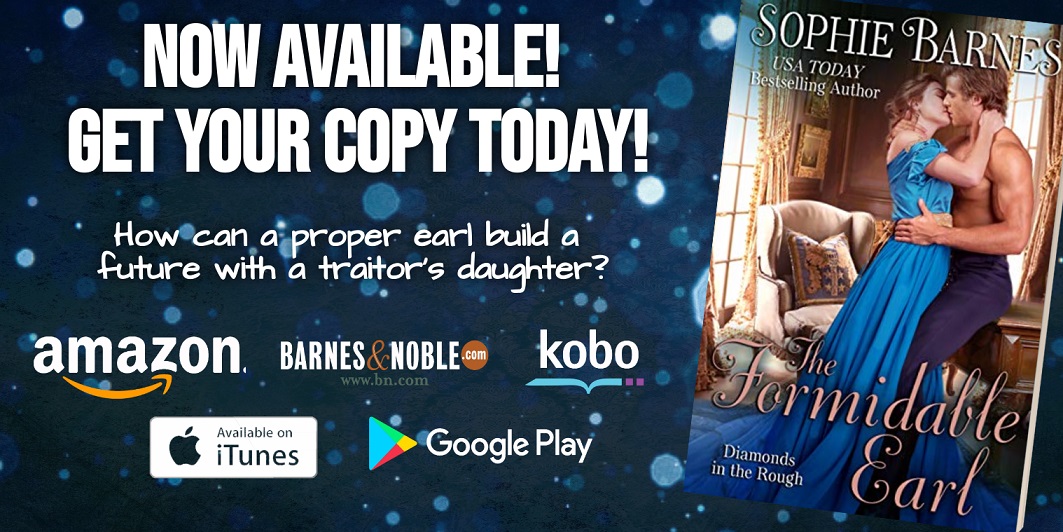 About the Author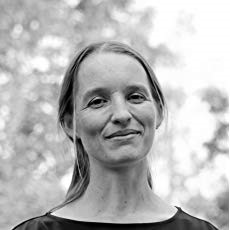 Born in Denmark, USA TODAY bestselling author Sophie Barnes spent her youth traveling with her parents to wonderful places all around the world. She's lived in five different countries, on three different continents, and speaks Danish, English, French, Spanish, and Romanian. But, most impressive of all, she's been married to the same man three times—in three different countries and in three different dresses.
When she's not busy dreaming up her next romance novel, Sophie enjoys spending time with her family, swimming, cooking, gardening, watching romantic comedies and, of course, reading.
Contact Links
Purchase Links
Giveaway
a Rafflecopter giveaway