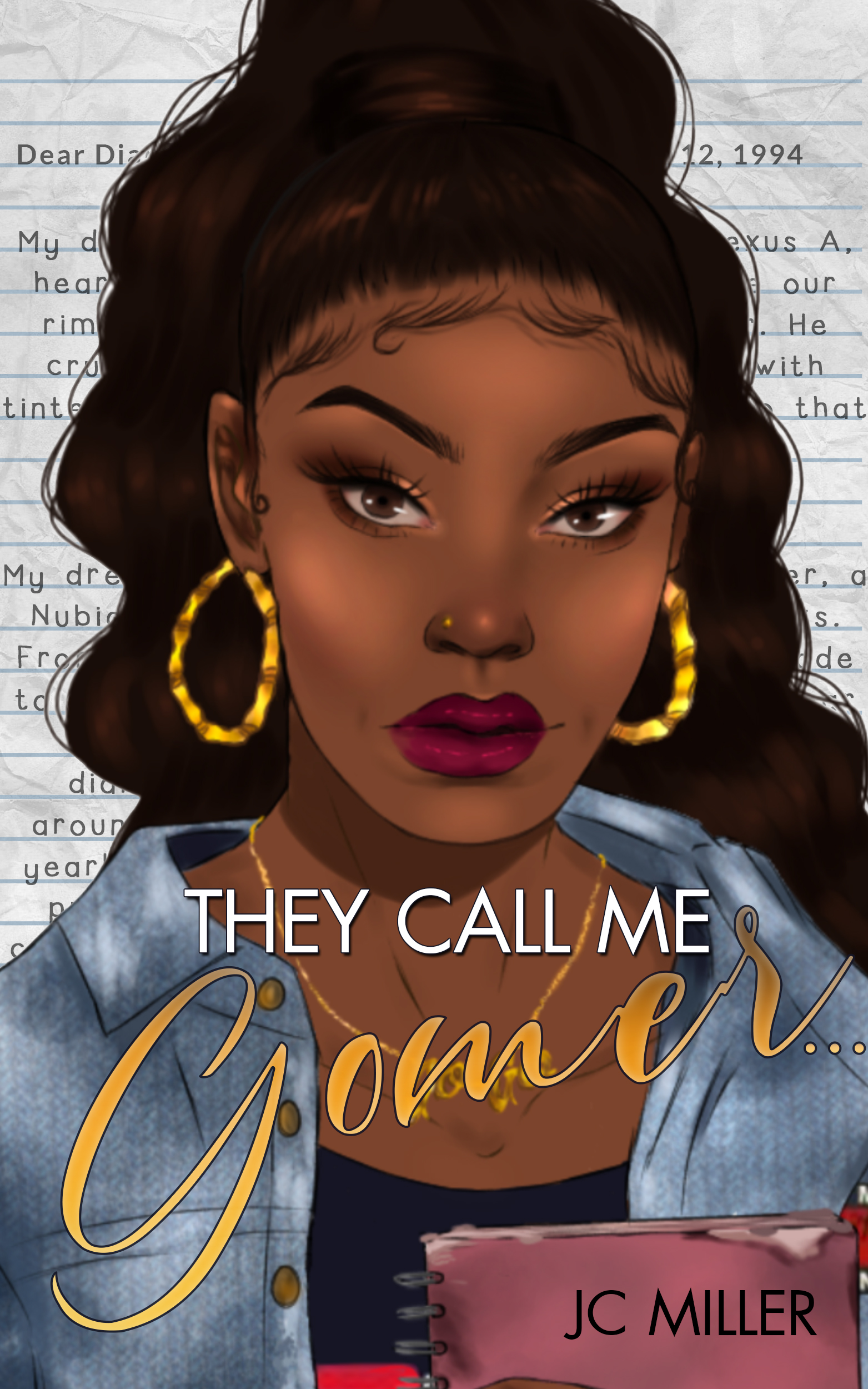 NA Urban Christian Fiction
Date Published: Release day Nov. 5th 2020
Publisher: Jess, Mo' Books LLC
"Dear Diary, On September 3, 1982, two things happened that I'll never
forget: I acquired an older sister, and I fell in real love.
But tell me, what does an eight-year-old know about love?"
For nearly a decade, Hosea Felix and Gomer Williams were inseparable.
She loved him from the moment she laid eyes on him.
Their friendship was iron-clad until temptation rocked Gomer to her core.
Somewhere along the way, she fell for another guy and traded young love for
instant pleasure. Not only is Jeri Cole fine—he is a bonafide gangsta,
unattainable, and off-limits. Jeri was all Gomer could think about, and the
only thing she thought she wanted. Despite her big sister already laying
claim to him, not much could stop Gomer from clawing at the possibility of
love and diva status. Getting with Jeri felt right...
but at what cost?
Gomer never backed down. She is the original bad girl—
ratchet, bougie, and insatiable
.
Feel like you wanna dislike her? Well, get in line.
JC Miller's
sophomore spin-off novel enthralls readers with a deeply woven, emotionally
heart-tugging take on the Book of Hosea. By examining rape culture, drug
addiction, family secrets, and the vulnerabilities of young Black girls in
pursuit of fortune and fame, this contemporary tale gives those in search of
She will chase after her lovers but not catch them; she will look for them
but not find them. Then she will say, "I will go back to my husband as at
first, for then I was better off than now.
Hosea 2:7
Author Interview
1. What would you consider to be your Kryptonite as an author?
Guidelines and deadlines. LOL! I love the
creative freedom of being a self-published author.
2. If you could tell your younger writing self anything, what would it be? See it through until the end, kiddo. Don't give up so easily.
3. Favorite childhood memory involving books? I was raised in the Bronx, New York, by my mother-- who worked hard to supply all of me and my younger brother's needs. In elementary school, we used to have Scholastic book fairs. One particular year, in the fourth grade, my mother| couldn't afford to buy us books. The fourth grade was my worst school year-- my father moved away, my sister married and moved away, and my best friend transferred to another school; out of state! Imagine our surprise when a box of Judy Bloom books from the Scholastic book fair arrived at our apartment. My teacher felt that I was having trouble with reading and ordered the books for me. The class was told to read slowly and clearly...so I did. But it came across as robotic. LoL! I took everything very literally. Judy Bloom remains one of my favorite authors.
4. Did you want to be an author when you grew up? Yes, I did--along with a news anchor and ballerina. From early on, I enjoyed telling stories and writing them down on folded paper, mimicking a book. I drew the pictures and everything! There's something about transferring your thoughts into an account from beginning to end; it's a feeling that can't be emulated.
5. If you had to describe yourself in three words, what would they be? Quirky. Sentimental. Loyal.
6. If you could own any animal as a pet, what would it be? A chimpanzee.
7. Have you ever met anyone famous? Yes! OMG--my top three were Oprah, Queen Latifah, and Al Sharpton. They all spoke and were kind.
8. How do you select the names of your characters? My characters are named after their counterparts in the bible.
9. What are your top 5 favorite movies? Okay, in no particular order: The Wiz, The Wizard of Oz, The Color Purple, Annie, and A Christmas Story.
10. If you were the last person on Earth, what would you do? Pray for forgiveness, and ask to be raptured with everyone else.
11. What fictional character would you want to be friends with in real life? I would like to be friends with Harold, from Harold and the Purple Crayon. He had the power to create a world of his own simply by drawing it.
12. If you could live in any time period, what would it be and why? The 1930s and 40s were so glamorous in the movies. I'd love to live in that period for a little while, then move on to the 60s to stir up some mess.
JC Miller
lives in the scenic Pocono Mountains of Pennsylvania with her
husband,
children, and floppy-eared Bassador pup.
Raised by a single-mother in the Bronx, JC pulls from early
experiences to showcase the soul of the ghetto through faith-based
novels.
She also dedicates much of her time uplifting women via
her
blog and creating content
with partner
MR Spain,
through their publishing company, Jess, Mo' Books LLC.
On her days off, you can find J
C whipping up her famous Red Velvet Cake
and listening to songs
from
her impressive vinyl record collection.
Contact Links
Purchase Link