Author: Dave McCluskey
Narrator: Liam Scott
Length: 1 hour 11 minutes
Publisher: Dammaged Productions
Released: Nov. 20, 2020
Genre: Classics

A classic Christmas tale, lovingly recreated in this beautiful audio book.

The reviled Scrooge is visited by three spirits who teach him the real meaning of life.

The tale has been turned into rhyme, making this a delightful new twist to the story you know so well. Could it be a new addition to your Christmas traditions?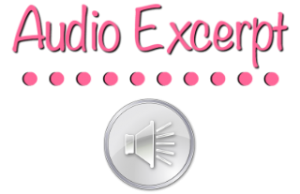 Writing as D E McCluskey, I write novels, graphic novels and comics. I live in Liverpool (UK) with my partner and our daughters, one of them an author in her own right (at the age of 11) with her children's adventure The Hangry Hamster. I began writing in 2011, creating my first comic publication entitled Interesting Tymes. This is an anthology of short horror stories written in rhyme for children and adults, introducing the world to Edward D'Ammage. The first book was quickly followed by Interesting Tymes x 2 and the spin off series called Edward D'Ammage Presents: The Wedding. I then moved on to more adult related fiction, bringing out the one shot Wooden Heart, followed by the full graphic novel Doppelganger. I then moved on to produce a number of comics and graphic novels, including The Few, a zombie series, DeathDay Presents, a graphic novel comedy based in Hell, Three Days in the City, The Adventures of Mace Masoch and many more. I wrote and produced a full graphic novel for children entitled OLF, a clever twist on an old Christmas tale. Spurred on by this, I partnered up with artist Joe Matthews to produce a retelling of the classic Christmas tale A Christmas Carol, re-writing it completely in rhyme. I then turned my sights towards writing novels. My debut novel The Twelve was released in 2017 to great reviews. This was followed by a collaboration with a local, Liverpool music historian, to produce a historical thriller called In The Mood… For Murder, based in Liverpool in 1946. My next novel was a dark, brutal psychological horror entitled CRACK, which tackles the issues of PTSD and addiction. I then produced a romance/horror/comedy crossover entitled Z: A Love Story. In August 2019 I did a collaboration with another author based in Liverpool. C William Giles. The book is called The Contract and will be the first of a trilogy. Butterflies, my first foray outside the genre of horror/thriller is a female led drama, was released on 1st October 2020. I have produced 2 audio books, one of CRACK and the other of A Christmas Carol. My future works will include horrors, thrillers, children's books and YA adventures.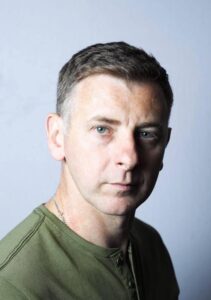 Liam Scott Actor - Director - Writer (Ginificent) A dynamic and motivated Actor, Writer and Director with a twenty year history of performing live and on film. Liam is an exceptional performer and producer who can achieve many accents and dialects at ease. He has a professional studio and can create quality mastered recordings, with sound knowledge of logic pro and final cut. He has enjoyed a successful career as an actor on Stage and more recently on TV & Film. Liam is a passionate creative and thrives on managing projects from concept to completion. Previously a teacher of The Arts and and avid reader, Liam loves bringing books to life and delivers performances with perfection and understanding. He has an in-depth knowledge of classic texts and has created stage plays in support of GCSE English, delivering creative workshops nationwide. An adaptable and transformational actor with an ability to work independently. Liam is also a musician and has vast experience of creating soundscapes and music in support of TV, theatre and radio plays.
Q&A with Author Dave McCluskey
Tell us about the process of turning your book into an audiobook.

This wasn't as difficult as it seemed at first. It was always something that I wanted to do, because I love Christmas and I love the whole Christmas Carol mythos. So, I did a little bit of a rejigg of the rhymes so they worked while spoken… so I did the script and then built myself a little cardboard fort to record myself doing it… I won't say it was a mess, but it wasn't brilliant.

Anyways… I know Liam through his wife who I worked with years earlier, and they do a theatrical version of A Christmas Carol every year in Liverpool (which is fantastic) every year. So I asked Liam, he came up with the idea of Clair doing the incidental music and atmosphere… and there it was, all done!

Do you believe certain types of writing translate better into audiobook format?

I think that any kind of book would work as an audiobook, as long as it's well written, and the narrator can differentiate between the characters. I've listened to some audiobooks that were nowhere near as good as the reading, but if it's descriptive enough, then it will work.

Was a possible audiobook recording something you were conscious of while writing?

I'd have to say no! This was written a few years ago as a graphic novel, and that was that. After all, everyone knows the story, so we used it to showcase the art, and scripting of the story. However, as it began to sell it became apparent that the readers were enjoying the words too.

I had plans afoot to create a coffee table, hardback version on the book, with sketch-like black and white drawings… but making this as an audiobook jumped out at me… and it worked pretty well (even if I do say so myself)

How did you select your narrator?

I know Liam's wife from years ago when we worked in a music shop together. Caught up again many years later on Facebook when we were both doing very different things. I was working in an IT dept and aspiring to write books, she and her husband were running a production company called Ginificent Productions. They were producing a theatrics production of A Christmas Carol in Liverpool (which is excellent) and Liam played the narrator… so, when it came time to do this… not only was he the obvious choice, but it felt like keeping it in the family too...

How closely did you work with your narrator before and during the recording process? Did you give them any pronunciation tips or special insight into the characters?

I had some ideas of how I wanted this book to feel, and I even went as far as to record it myself. I did give him tips but it was like teaching my granny to suck eggs… as he just picked it up and rolled with it. We went through it a few times together… but it was just lip service as he nailed the whole thing in 2 takes.

How do you manage to avoid burn-out? What do you do to maintain your enthusiasm for writing?

To avoid burnout… wow!!! It's crazy because I write almost constantly. If I find myself feeling the pressure, I simply remove myself from my computer and do something else. I have very eclectic tastes in music… so if I feel fatigued,

I'll listen to something that will soothe my mind, then I'm back on it. If I don't write for a few days I start to get the shakes… it's like a drug to me!!! (Don't do drugs kids… just write instead)

Are you an audiobook listener? What about the audiobook format appeals to you?

I am an audio book listener… I was introduced to audiobooks with Stephen King's The Dark Tower series. I used to have to drive back and forth from Liverpool to Cumbria… and I was getting bored of the radio stations same old formats… so I gave it a go and found that I LOVED it. The characters were fleshed out for me, and I found I could drift in and out of the story more (not literally, remember, I was driving).

Is there a particular part of this story that you feel is more resonating in the audiobook performance than in the book format?

Yeah… the whole of the Dark Tower series. I enjoyed them as books, but I listened to the whole series about 3 or 4 times, right the way through.

If you had the power to time travel, would you use it? If yes, when and where would you go?

I would go back in time and meet up with Hitler's parents and stop them from… hang on, I've just had deja vu!!!

I don't know if I would use it… I would love to be a voyeur and witness the era and furor that Jack the Ripper caused (my next book btw)

If this title were being made into a TV series or movie, who would you cast to play the primary roles?

Hahah… there are MILLIONS of versions of A Christmas Carol… but Alistair Sim pretty much nailed the roll for me.

What do you say to those who view listening to audiobooks as "cheating" or as inferior to "real reading"?

I say get over yourself… audiobooks are where it's at. It opens up the worlds for people with disabilities, it allows people who drive to lose themselves in the literary worlds...

How did you celebrate after finishing this novel?

Started my next one… hahah! Seriously, I don't have any traditions, although I do think I'm going to start some.

What's your favorite:

Food - anything Thai

Song - Sympathy for the Devil

Book - The Stand

Television show - anything Star Trek

Movie - It's a Wonderful Life

Band - Queen/The Beatles

Sports team - Everton FC

City - Liverpool (closely followed by Washington DC)

Do you have any tips for authors going through the process of turning their books into audiobooks?

My biggest advice to anyone… is JUST ******* DO IT...

What's next for you?

I have my next 2 novels edited and ready to go… plus I have given Liam a copy of on of my other books to read over for an audio book. It's a Zombie horror/comedy titled Z: A Love Story!


Plugging you into the audio community since 2016.
Sign up as a tour host here.