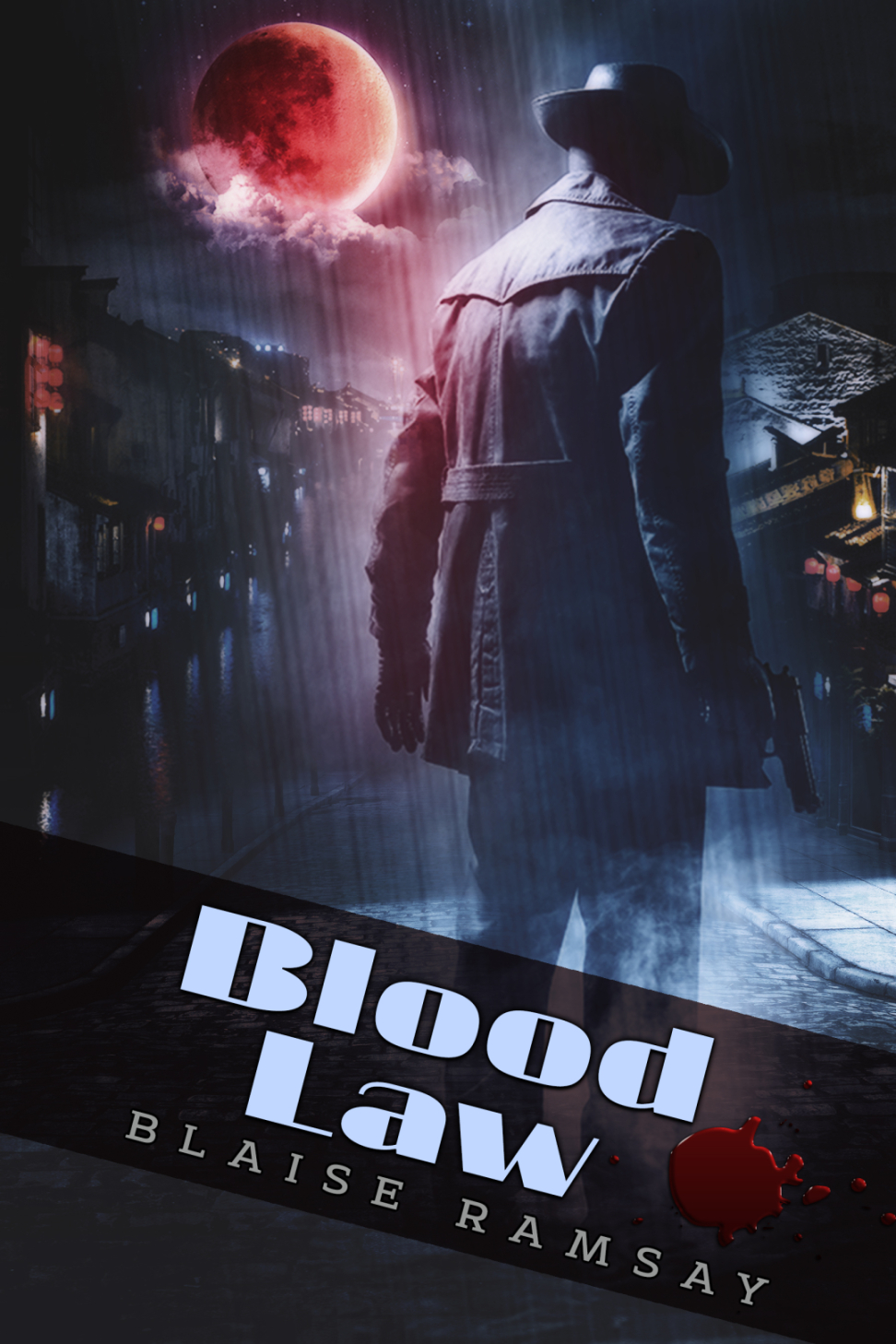 Vampire Chicago #1
Urban Fantasy, Noir, Detective
Date Published: November 25, 2020
Publisher: Indies United Publishing, LLC
Former ADA Alastair Maddox pursues Prohibition Chicago's most dangerous monsters after witnessing the deaths of his parents and grandparents as a boy. When a former colleague in Chicago PD comes to ask Alastair for help, he comes face to face with the mysterious Alexandra DeLane. But something's off. DeLane is way too calm and her eyes are the color of blood. After she escapes, Alastair goes on the hunt only to find himself the prey of an ambitious and mysterious mob boss who plots to have him murdered. The problem? Alastair doesn't stay dead and comes back as something else. Something more dangerous and straight out of a horror novel.


Author Interview
What book do you feel is under-appreciated? How about overrated?
Oh man. I feel anything by the old masters (say early 2000s, late 1990s) are grossly underappreciated. Especially when it comes to mystery and urban fantasy. In today's world, I feel Twilight is horribly overrated. I don't remember reading this book, but I certainly don't think it should be considered as the template for paranormal romance (hello? Dracula, anyone? Wuthering Heights? Rebecca?).

If you could dine with any literary character, who would it be and why?

Harry Dresden, Peter Octavian, Magnus Bane and Jack Fleming. This would be a party. These are some of the best written characters it's been my pleasure to get to know. They're believable and flawed with very real underlying ghosts. Sadly, a lost art nowadays.




What fantastical fictional world would you want to live in (if any) given the chance?
Jack Fleming's 1920s. I've always adored the 1920s and after spending so much time with them while writing BloodLaw, I'm prompted to read The Great Gatsby again.

If you had to describe yourself in three words, what would they be?
Caffeinated Druid Lady




What is your most unusual writing quirk?
Ummm, I'm not sure really. I guess it would be "Cycling" and limiting the amount of read throughs I do. Unlike many authors, I don't murder myself with 10+ re-reads. I do three max and let my editor handle the rest. Cycling is writing about 700 – 1000 words, then going back and re-reading those, fixing what I see needs fixing, then moving on. I don't know many who do that and some who might look at me like I'm nuts.

What's one movie you like recommending to others?
Holy Cats! "Cast a Deadly Spell." I ran into it by accident, but oh my gosh, if you're a noir or urban fantasy nut and fan of Fred Ward ("Tremors" with Kevin Bacon), you have to give that a try. That and "ChinaTown." Both are absolute favorites and deserve more attention. Especially for noir and urban fantasy authors.

How long, on average, does it take you to write a book?
Two months. I can finish an 80,000 word novel in two months.




How do you select the names of your characters?
They select them. I just get out of their way.

What creature do you consider your "spirit animal" to be?
Ehm, my animal isn't a "creature." It's Harry Dresden and Dean Winchester. Has been for a long time now.

What are your top 5 favorite movies?
Cast a Deadly Spell
ChinaTown
Devil's Advocate
Aliens
Jaws (first one only)

What fictional character would you want to be friends with in real life?
Magnus Bane and Harry Dresden. I'd have one on each side, there would be drinks, and one wild party, lol (keep your mind out of the gutter, please, sheesh).

Do you have any advice for aspiring writers?
a. Stop the cookie cutter characters and the same tired stories. Please. For the love of god, please. Have mercy on the bookblogger in me. I can't take anymore!
b. Throw "I'm going to be like…" in the trash where it belongs. So, what if you aren't JK King or Stephen Meyer Rowling. Be the first you, because that's what makes you different.
c. Work! You can't whine if you don't market your rear end off. This is a business. Treat it like one and you will be successful.
d. Don't think book one is the only one. I still get scathing reviews on my first two books, but you know what, I don't really care. I'm still writing. I'm still publishing. You can do this!
e. MURDER THE WRITE TO MARKET MENTALITY! This breeds imposter syndrome and over-used plotlines. Find YOUR target audience (which might not be on Amazon) and grow that network.

Tell us 10 fun facts about yourself!
I drink too much coffee (5 – 6, sometimes 10 a day)
I stay up until 4 and 5 in the morning, mostly writing
I cuss copious amounts when I'm gaming…lol
I try not to DNF books. It has to be pretty bad if I do.
I'm a practicing Hedge Druid and Ovate (aka herbalist)
Love to cook! I have a kitchen witch altar in my kitchen!
Yes, I sing in the shower
I make my own spices and sauces with herbs from my garden
I'm a gardener
I do research and take classes for fun and to avoid boredom
If you could live in any time period, what would it be and why?
Roaring 20s. It's the perfect embodiment of light hiding a world of darkness. It's bright and fun and full of stories!




What is your favorite genre to read?
Horror (Yes, I write it too)
Old urban fantasy (no alpha female, BA witches for me, thanks, sick of them)
Dark fantasy (IE Glenn Cook)
GrimDark (IE: Drizzt)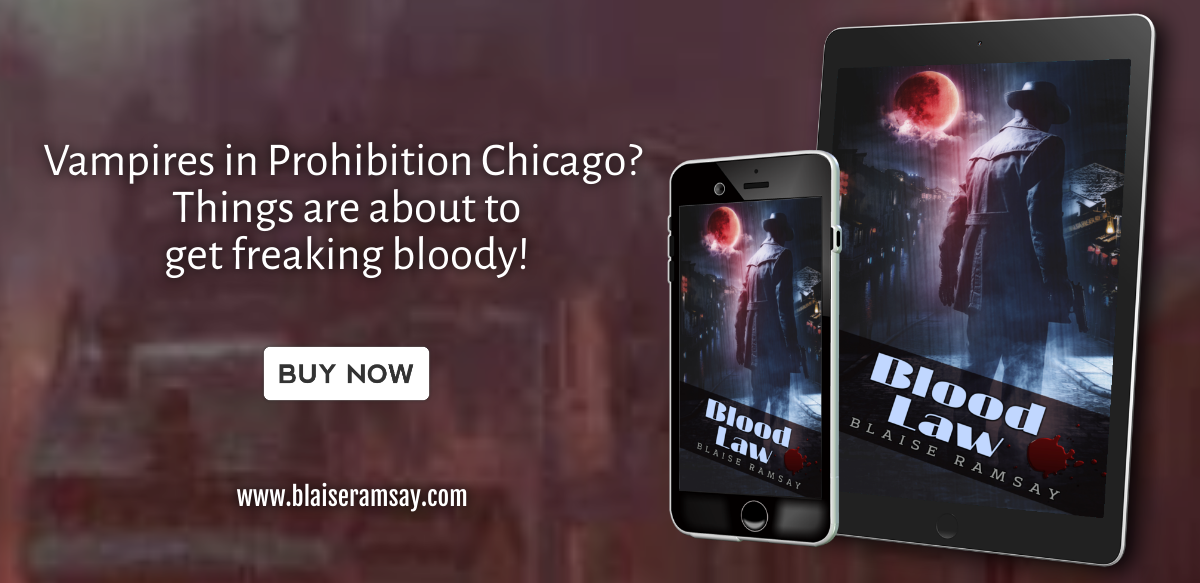 About the Author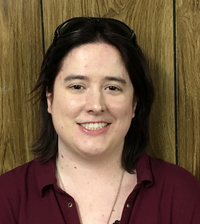 Blaise started her journey in writing at the age of the fifteen with her first unfinished urban fantasy novel based on a popular video game series known as .Hack. From there she moved her journey into designing characters and doing concept art for various paying clients. In her older career, Blaise moved into working for the Indie Gaming industry where she did concept art for the company HollowRobot and their debut game, Johnny Reboot and various other clients. Sadly, the game didn't go anywhere and Blaise found herself losing interest in what she had done for fifteen years.
In 2017, Blaise embarked on her first ever NaNoWriMo challenge where she finished the Paranormal Shifter Romance, Blessing of Luna which she indie published. It has then produced a second installation into the Wolfgods series titled Bane of Tenebris. Both have recently been picked up by BlackRose Writing.
Both of these books gave birth to the first of Blaise's three businesses. The first, FyreSyde Publishing, a small press, has recently opened its doors to authors and works alongside them in the ever difficult challenge of book marketing. A running joke is Blaise considers herself an "odd duck" in the sense that she loves the marketing phase more than the writing phase of production. Her other two businesses include full-time freelance ghostwriting and the independent bookstore, GreenWood Grove Booksellers.
After falling in love with the Dresden files by Jim Butcher and later Saints & Shadows by Christopher Golden, Blaise found a new love for Urban Fantasy. Reading the beloved Vampire Files by PN Elrod prompted Blaise to initiate her next phase and begin producing paranormal detective and noir novels. Now she combines the two and loves every minute of it.
She currently lives in the hometown of Bonnie & Clyde with her husband, two adorable kids, two cats and a dog.
Contact Links
Preorder Links

Giveaway
a Rafflecopter giveaway