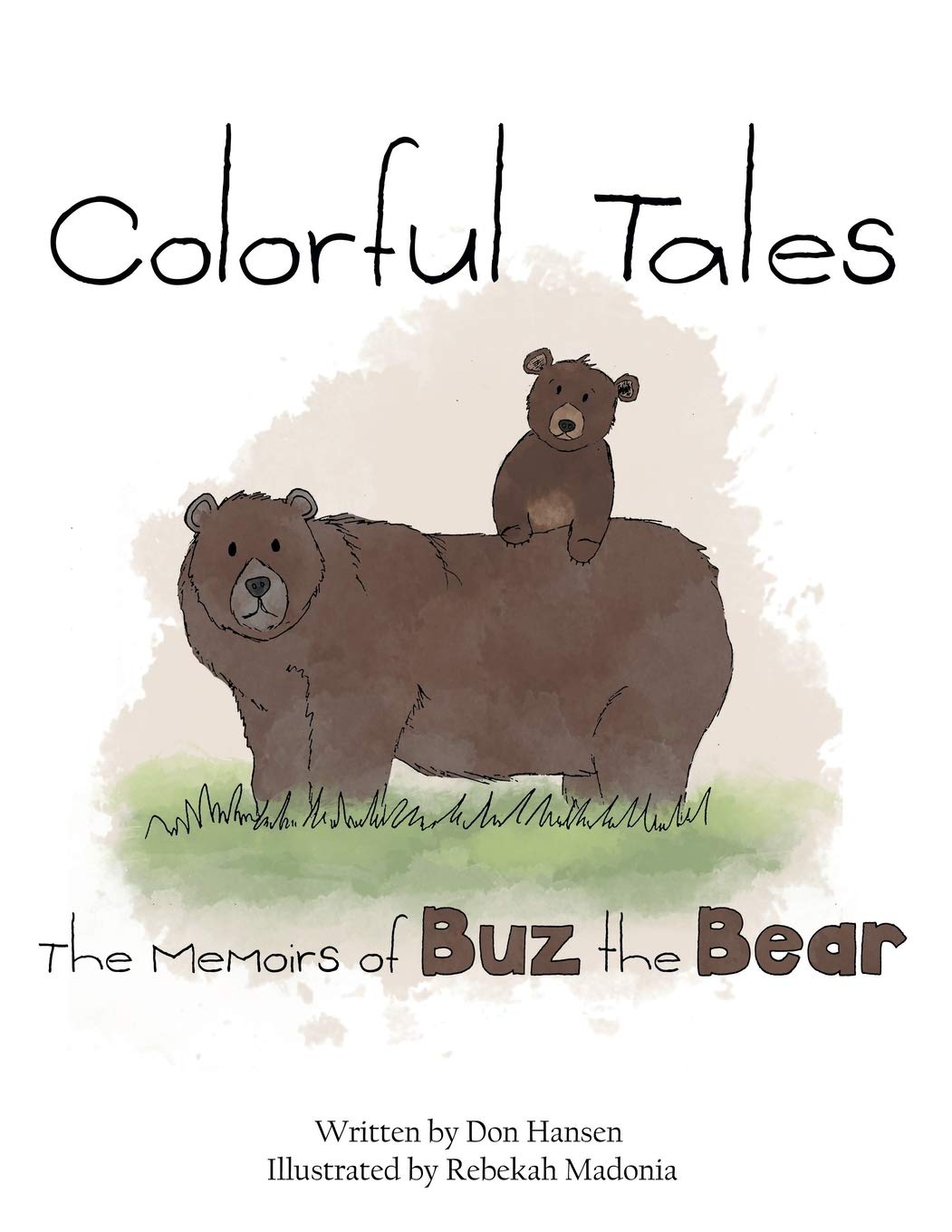 Date Published: March 20, 2018
Publisher: WestBow Press
In Colorful Tales, lessons of love, acceptance, wonder, humility, joy, and courage are tenderly revealed through the adventures of life-loving Buz the Bear. No ordinary bear cub, Buz surprises and delights as he finds meaning in living everyday bear life. Through his stories, young readers find their own unique experiences given shape and purpose while celebrating their love of fun and adventure, the natural world, and the realness of the spirit.
My Review
Colorful Tales is a sweet, adorable children's book about a little bear named Buz. Buz likes to sit in a field of flowers and watch the clouds, play with the butterflies, and just contemplate life. In each little snippet of Buz's life (kind of like memories, I suppose), we discover that Buz learns a very important lesson. Each story is then succeeded by a Bible verse that correlates with the lesson learned. While I'm not necessarily a religious person, I thought the quotes were a nice touch.
The book is a little repetitive, but for children, that's probably a good thing (each story starts pretty much the same way). Other than the repetition, though, I found Colorful Tales to be a cute little read.
I would recommend this book to parents who want their kids to have something wholesome and joyful to read, and to young readers who like cute stories about adorable little animals.
4 stars!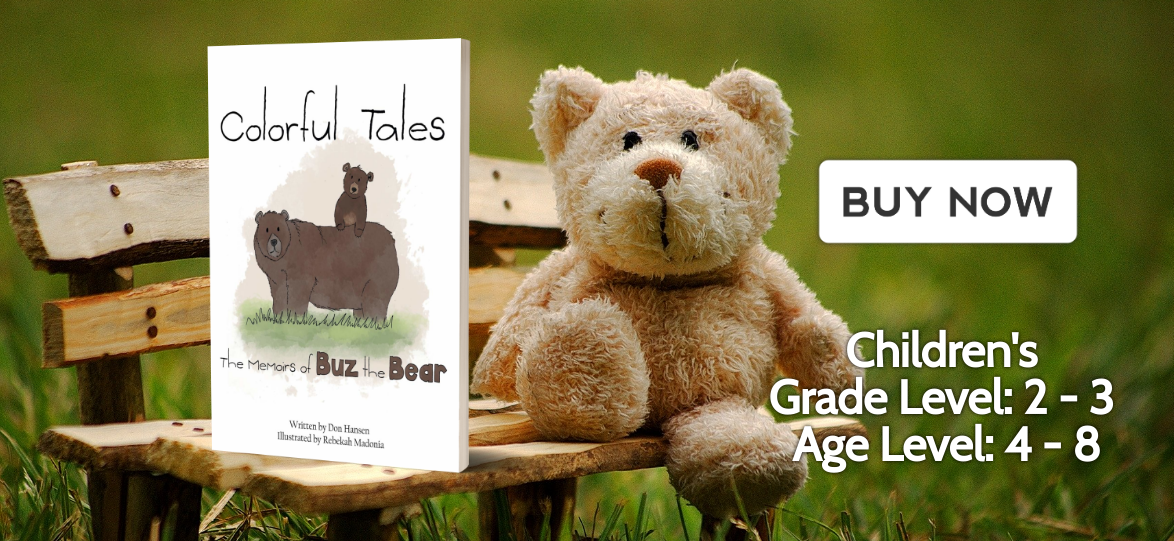 About the Author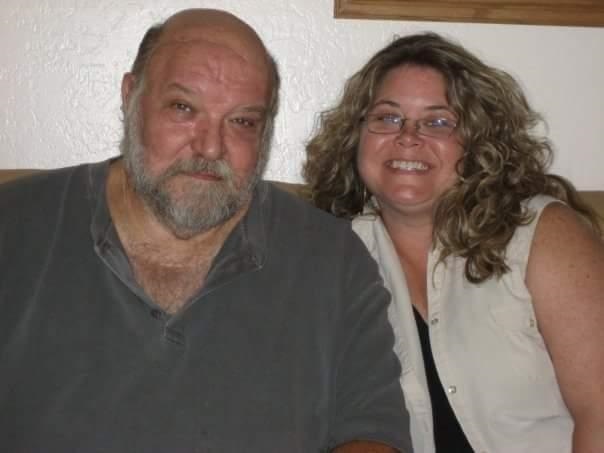 Father, teacher, athlete, humorist, and humanist, Don Hansen writes short stories, poetry and novels that uplift and enlighten. His work is inspired by an abiding faith; his love of son Eric, daughter Tiffany, and his grandchildren; and the young people he taught and coached for decades. In Colorful Tales, Don celebrates the lessons of life that shaped him most, lessons that resonate with parents and children alike. A natural storyteller, his is the voice of the timeless sage around whom people of all ages want to sit and listen. A retired educator with countless interests, Don divides his time between Arizonas central valley and her northern forests.
Contact Links
Purchase Links