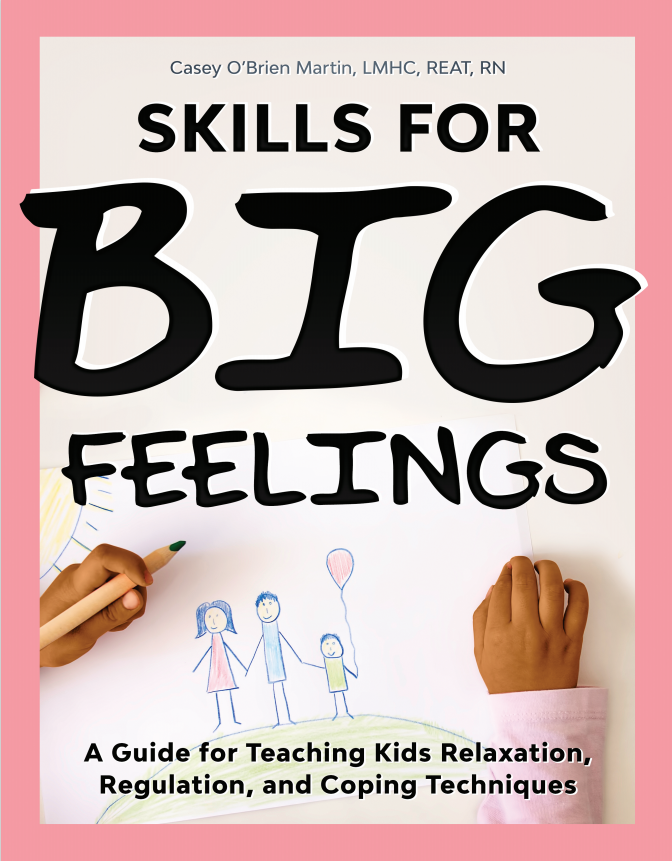 A Guide to Teaching Kids Relaxation, Regulation, and Coping Techniques
Nonfiction; Education; Psychology; Child Development
Release Day: December 7, 2020
Publisher: Whole Child Counseling
Help children develop healthy coping skills with this brilliant 12-week plan.
Are you an educator or mental health professional searching for guidance? Do you want to discover a powerful all-in-one program for helping kids manage their anxiety, regulate their emotions, and cope with their feelings? Then Skills for Big Feelings is the book for you!
Inside this heartfelt, comprehensive guide, you'll join School Adjustment Counselor and Licensed Mental Health Counselor Casey O'Brien Martin as she reveals a powerful, practical framework to help children cope with anxiety, overcome stress, and learn to thrive. Built on a selection of proven cognitive behavioral techniques, breathing exercises, and mindfulness, as well as engaging activities including stretching, gratitude, visualization and positive self-talk, Skills for Big Feelings seeks to empower kids to embrace their emotional growth over the course of a comprehensive 12-week plan.
With over a dozen activities including accepting mistakes, identifying support systems, acknowledging triggers and much more, this complete guide provides educators and professionals alike with a detailed, objective-based framework for promoting optimal social-emotional health.
Excerpt

Slow, Deep Belly Breaths (Mindful Moment Session 1)
We will start our Mindful Moment with a self-scan. Show the visual and remind the group what a self-scan means. Notice what your body is doing. Please sit up straight with a quiet body and mouth. Place your hands on your knees or on your desk. Remember to do what works best for your own body here. As you sit up, you still want to feel comfortable and not too stiff. When we take a Mindful Moment, everything we do is a choice. I'm hoping you will try it, because the goal is to help you feel more relaxed, but you can sit quietly and wait for us to finish if you aren't ready just yet.
I invite you to place your hand on your belly and take the biggest breath of air you've taken in all day. Breathe in slowly and deeply, and feel your belly fill up with air. Now, breathe out slowly and deeply, and feel your belly fall. Breathe in and feel your belly rise. Breathe out and feel your belly fall.
Now, if you are comfortable, please close your eyes, and we'll try that with our eyes shut a couple of times. If you're not ready to close your eyes, you can gently soften your eyes or look down at your nose. Keep your hand on your belly, and feel it rise as you breathe in and fall as you breathe out. Practice on your own for a couple of breaths. Pause. Now, I welcome you to bring your attention back to this room and think about how you feel right now in this very moment. Please don't say the words out loud; just think them in your head. Stretch your arms in any way that feels good for you and gently open your eyes.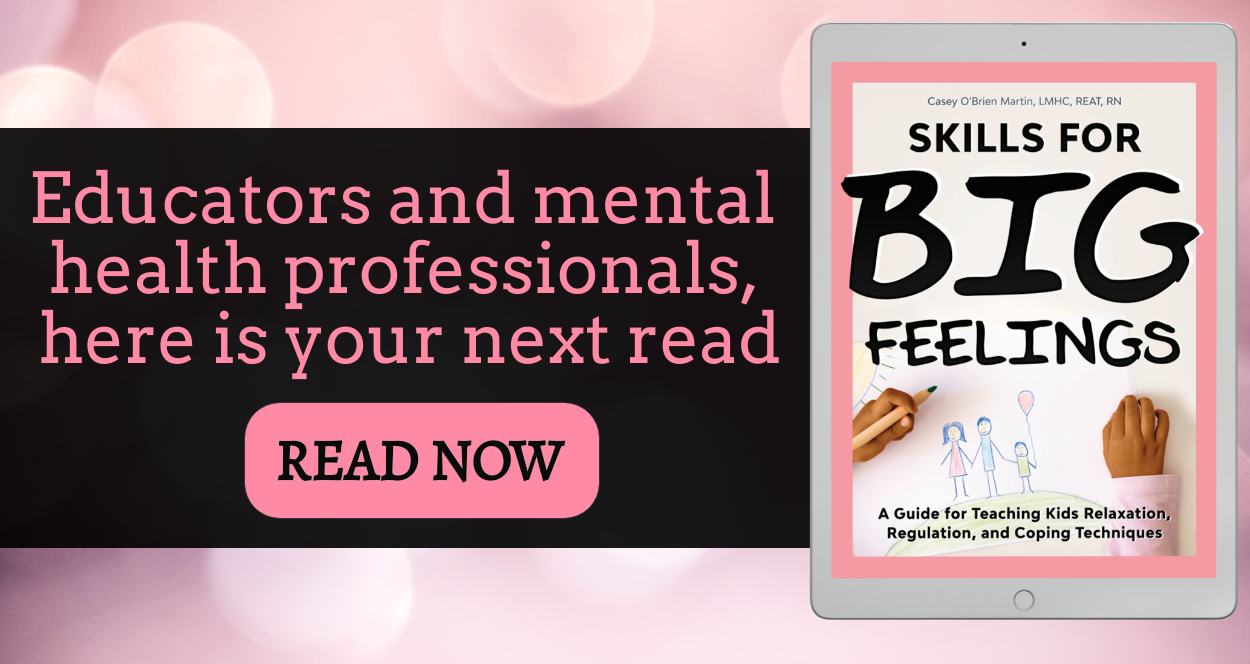 About the Author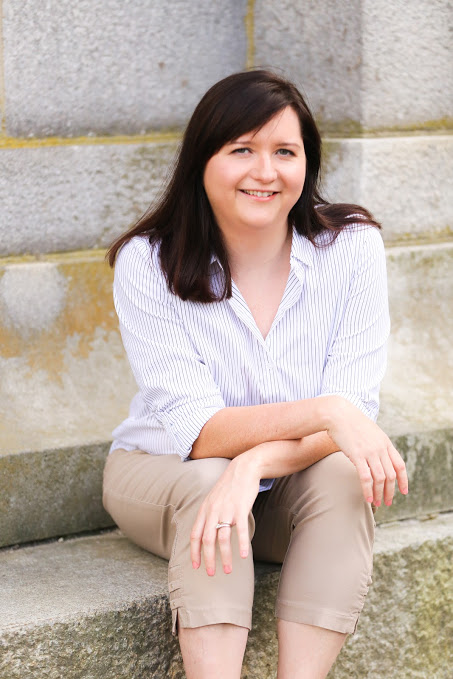 Casey O'Brien Martin, LMHC, REAT, RN is a School Adjustment Counselor, Licensed Mental Health Counselor, Registered Expressive Arts Therapist, and a Registered Nurse with a passion for helping children develop healthy coping skills and grow into confident, happy individuals.
Casey draws on her unique skillsets and interest to create mind-body programs designed to promote holistic wellbeing and emotional regulation in children of all ages, helping them to achieve their highest potential. She believes that teaching kids how to cope with anxiety and understand their feelings is an essential part of their personal growth, and she's honored to be a part of this invaluable process.
Casey graduated from Lesley University, where she currently serves as an Adjunct Faculty Member in the Graduate School of Arts and Social Sciences. For more information, visit www.wholechildcounseling.com.
Contact Links
Purchase Link
Giveaway