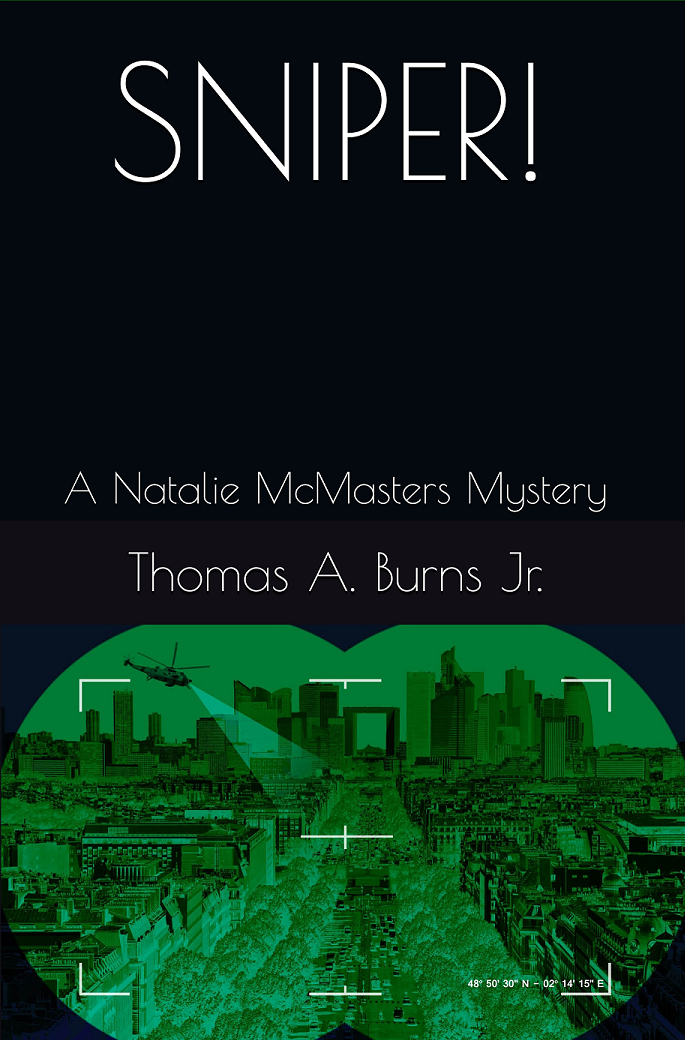 A Natalie McMasters Mystery, Book 5
Crime Fiction
Date Published: November 16, 2020
Publisher: Tekrighter, LLC
A crazed sniper. A loved one wounded, in danger of death. The unforgiving Fake News media. And a hidden villain more loathsome than any that Natalie McMasters has encountered before.
Nattie's in the crosshairs as a series of seemingly random shootings terrorizes the city. She must fight to keep her polyamorous family from disintegrating, her emotions from running wild and her personal integrity uncompromised. This would be a formidable task for anyone, much less a twentysomething college student who just wants to graduate and get on with her life. Nattie must rely on old friends and new, but how can she even, when friends can become enemies in the blink of an eye? As Nattie nears an emotional meltdown, society collapses along with her, as the sniper's depredations take their toll on the city.
Sniper! is a twisted, sexy, absolutely gripping descent into darkness jam packed with nail-biting suspense. Don't miss it!
Author Interview
1. What fantastical fictional world would you want to live in (if any) given the chance?
I think I really prefer the world I'm in because we're at the best place in human history that there's ever been. But I'd love to drop in on Hobbiton in Middle Earth, Holmes and Watson's London, and visit U.N.C.L.E. headquarters in New York City, for starters.
2. Did you want to be an author when you grew up?
Absolutely! I got my start writing Man From U.N.C.L.E. stories in marble backed copybooks in grade school.
3. If you had to describe yourself in three words, what would they be?
Scientist, author, editor.
4. How long, on average, does it take you to write a book?
Three to six months. That includes writing multiple drafts, editing, cover creation. I do it all.
5. How do you select the names of your characters?
Generally, they just come to me, but I am careful not to use similar names, or even initials, in the same book. For example, Natalie and Nancy wouldn't make the cut.
6. What fictional character would you want to be friends with in real life?
Many. I'd love to have an evening with Holmes and Watson in 221b Baker Street, discuss economics and philosophy with Francisco d'Anconia and Hank Rearden, and art with Philo Vance. Dinner with Wolfe and Archie in the brownstone is also high on the list.
7. Do you have any advice for aspiring writers?
Don't aspire. Write!
8. Tell us 10 fun facts about yourself!
I studied Microbiology and Biochemistry at Michigan State and North Carolina State Universities.
I've worked as a toxicologist, so I know a great deal about poisons. Great for a mystery writer.
I speak two languages, English and French.
I've spent a total of two months in France and a month in Ireland.
The foreign country I've travelled to most is Canada.
I'm a gourmet cook. My favorite cuisines are Chinese, Mexican, Italian and Indian.
I've written a sequel to H.P. Lovecraft's At The Mountains of Madness, called The Legacy of the Unborn, under the pseudonym Silas K. Henderson. You can find it on Amazon.
I'm a life-long Sherlockian and have published Sherlock Holmes stories in The MX Book of New Sherlock Holmes Stories.
I've been a D&D player and Dungeon Master for many years.
My fave dog breed is the Newfoundland.
9. What is your favorite genre to read?
Mystery and crime fiction. I think that people reveal themselves best when under stress and the experience a certain amount of existential dread, which makes for the best stories.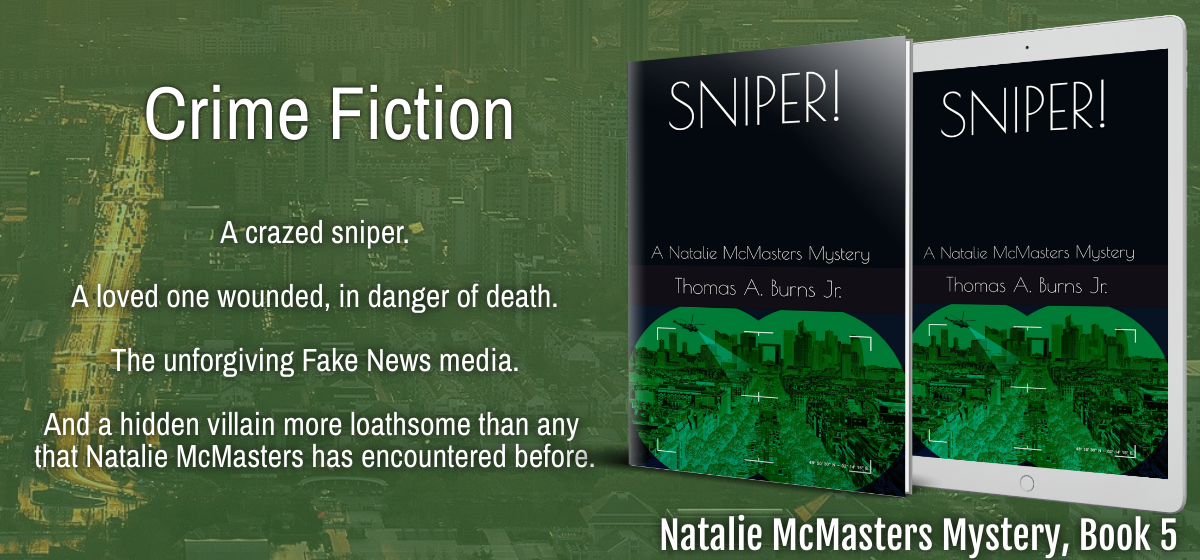 About The Author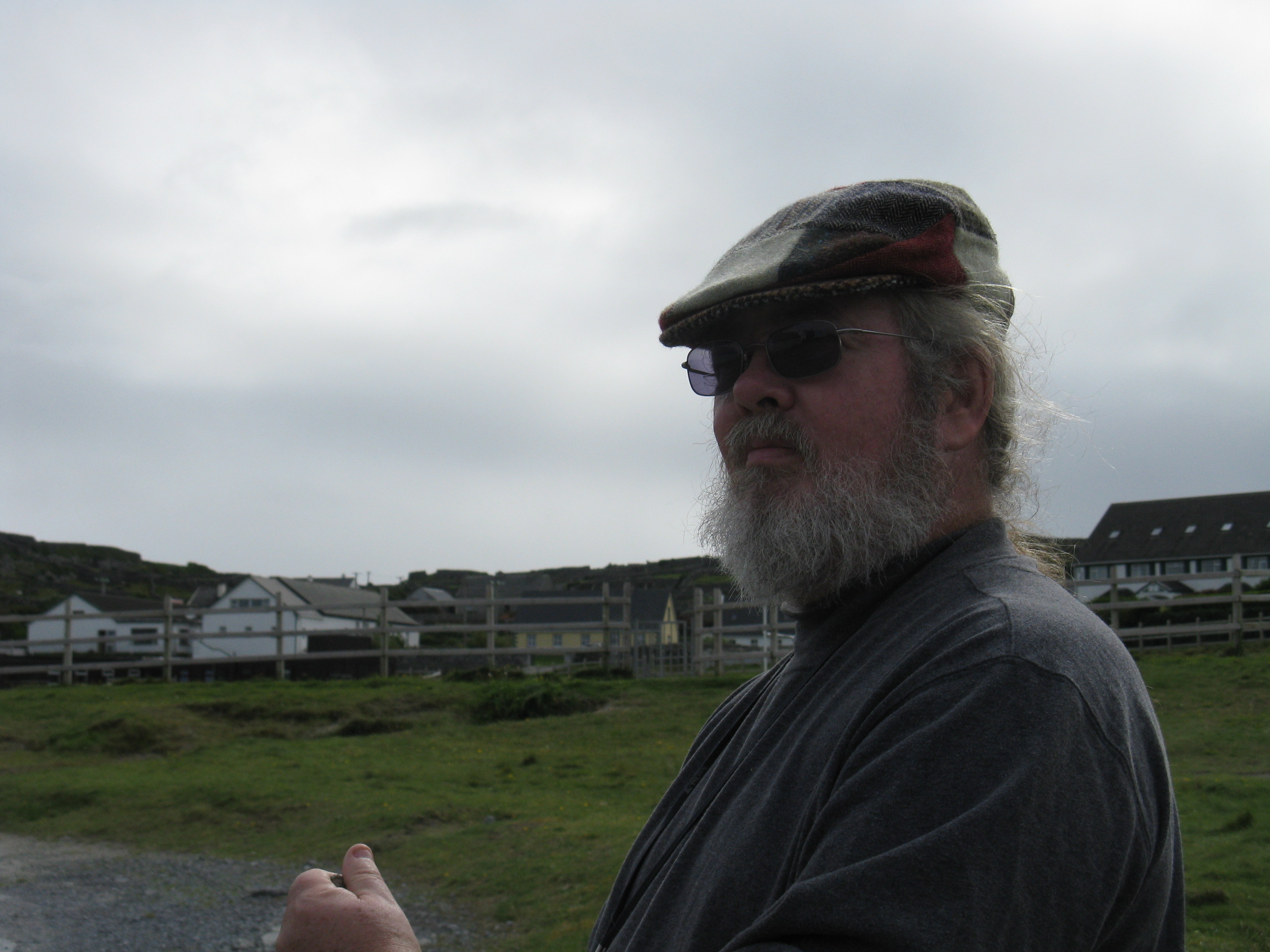 Thomas A. Burns, Jr. is the author of the Natalie McMasters Mysteries. He was born and grew up in New Jersey, attended Xavier High School in Manhattan, earned B.S degrees in Zoology and Microbiology at Michigan State University and a M.S. in Microbiology at North Carolina State University. He currently resides in Wendell, North Carolina. As a kid, Tom started reading mysteries with the Hardy Boys, Ken Holt and Rick Brant, and graduated to the classic stories by authors such as A. Conan Doyle, Dorothy Sayers, John Dickson Carr, Erle Stanley Gardner and Rex Stout, to name just a few. Tom has written fiction as a hobby all of his life, starting with Man from U.N.C.L.E. stories in marble-backed copybooks in grade school. He built a career as technical, science and medical writer and editor for nearly thirty years in industry and government. Now that he's a full-time novelist, he's excited to publish his own mystery series, as well as to contribute stories about his second most favorite detective, Sherlock Holmes, to the MX anthology of New Sherlock Holmes Stories.
Contact Links
Purchase Link
Giveaway
a Rafflecopter giveaway