Author: SC Cunningham
Narrator: Susan Knight
Length: 11 hours 32 minutes
Series: The Fallen Angel Series, Book 1
Publisher: SC Cunningham
Released: Sep. 23, 2020
Genre: Romantic Fantasy

Wouldn't it be nice to have hot, funny, feisty, rule-breaking angels protecting and fighting your corner? Keeping an eye on those who slip through law enforcement's fingers? Well here you go...the Fallen. You're welcome! At the age of four, Amy Fox was taken.... She survived.... A week later, another little girl was taken.... She didn't. Angry, Amy made a deal with the heavens. Decades later her lifeless body was found beneath a London commuter train and she became an angel. But for how long? Lusting after her partner, competing with hell warlords, avenging personal scores, and dishing out tough karma on evil exes, crime gangs, traffickers, drug dealers, rapists, abusers, trophy hunters, trolls, and serial killers, all without her units authorization, will have her thrown below ground. Running with a world network of fallen angels, Amy has never worked so hard in her entire earthly life. She has to wonder if making a deal was a mistake.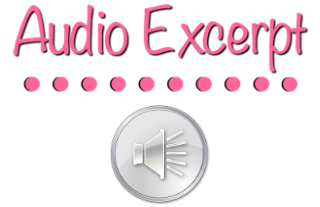 S C CUNNINGHAM writes suspense thrillers and paranormal rom crime with a skilled mix of fuelled tension, dark humour and pulsating passion. Having worked in the industries she writes about, her novels offer a fresh level of sincerity and authority, rare in fiction. An ex-model, British born of Irish roots, she married a rock musician and worked in music, film, sports and crime (CID, Wanted/Absconder Unit, Major Crime Team, Intelligence Analyst, Crime Investigations). She is owned by daughter (artist Scarlett Raven), three dogs and two cats (cast members of The Ginormous Series children's books, helping children with the tricky things in life ie bullying, selfe-steem, anxiety, listening & learning, accepting a new family member). And she is proud GlamMa to a brand new grandson who has stolen her heart.

Feisty Canadian Susan Knight has a confident, warm, strong, captivating voice. With 25yrs experience as a radio presenter, she is the voice of audiobooks, commercials, e-learning and training videos. She road cycles, power lifts, wake surfs and is a motivational speaker for children, adults. After the success of 'The Deal', Susan is currently recording book II of The Fallen Angel Series, 'Karma'.
When did you know you wanted to be an audiobook narrator?

I have been telling stories since I could talk! When I first started work as a full time Voice Over Actor I discovered the HUGE world of audiobooks, and jumped right in, I had no idea how much fun it would be! I thought my focus would be commercials and elearning - but audiobooks quickly grabbed my heart.
Did you find it difficult to "break into" audiobook narration? What skill/tool helped you the most when getting started?
Persistence pays off in the world of audiobooks! Keep "working your craft" and auditioning - was it hard to "break in?" It wasn't easy, but what is? You do need COACHING and a fearless attitude. You need to be aware enough to seek a coach to become better at what you do but confident enough to narrate with confidence so your characters come alive.
A lot of narrators seem to have a background in theatre. Is that something you think is essential to a successful narration career?
Professional theatre? No. Does it help? Yes! I do believe an affinity for performance will serve you well to be successful as a narrator. A professional background in theatre does serve you well because you understand "process" and the work required to develop a character.
Are you an audiobook listener? What about the audiobook format appeals to you?
YES! I love getting lost in a story and because I spend so much of my day looking at a screen it's a great way to give my eyes a break. Any genre that captures my imagination I love. I have enjoyed a lot of fantasy as of late, simply because the real world has been a lot to handle.
What are your favorite and least favorite parts of narrating an audiobook?
Favourite? Getting lost in the story in my audio booth. The words flow and the characters come to life simply because I am so immersed in the story that I have become part of the fabric that makes up the world the story is being told in. Least favourite? Breathing. Seriously. While I do have good (could be better) mic technique and the ability in post to edit overly dramatic breathes it is SUCH a pain in the butt.
Is there a particular genre you feel unsuited for? Have you ever declined a project because you didn't think you were right for it?
Hmmmm.. Too many accents throw me off. I know that's not a genre but that is something I am unsuited for. I can do characters but I do limited accents. Accents can be tough.. listeners can be cruel! I have a friend that was called out on not doing an accent correctly.. but it was her natural accent!
What about this title compelled you to audition as narrator?
I think most of us have our "version" of the hereafter in our imaginations, based on faith, science or myth we have pondered what is going to happen. I also believe we desperately want to believe that a higher power has our back. This series offered an interesting view of what that hereafter could be. It's gritty and raw at times, but has such heart!
Has anyone ever recognized you from your voice?
As a radio announcer for 30 years.. often. As a book narrator.. Have had a few looks, you know when people make eye contact with a curious smile.. that has happened.
If you had the power to time travel, would you use it? If yes, when and where would you go?
Outside of general manipulation of a big lottery win? No. Life is an adventure and all the pieces join together to create who you are today. The bad and the fantastic.
How does audiobook narration differ from other types of voiceover work you've done?
You get a chance to really settle in.. plus you take on characters.. most VO work is YOU. Different sounds of you but essential you.
Do you read reviews for your audiobooks?
I try not to. The good ones are great, but if you believe those you also have to read the bad ones, and they can get pretty cruel. If I do read reviews I try to throw out the best and the worst and learn from the middle.
If you could narrate one book from your youth what would it be and why?
Harriett the Spy or any of the Black Stallion books! Harriett the Spy because that is the book that made me fall in love with story telling and the Black Stallion books simply because I spent hours and hours and hours reading them. Oh no.. now that I am thinking about this the list could get long!
What do you say to those who view listening to audiobooks as "cheating" or as inferior to "real reading"?
Get over yourself. So many other things are worth spending your time on then an asinine argument about the "cheating" of how you consume a story. Ridiculous. Yes I am shaking my head and rolling my eyes.
What's next for you?
I have other books in line to launch on Audible and hopefully more after that (including book 2 in the Fallen Angel series "Karma") If you would like to work with me please reach out - www.knightchatter.com
Bonus question: Any funny anecdotes from inside the recording studio?
FARTING AND SNORING DOGS. I am forever kicking my girls out of the booth because they snore loud enough to show up on in the audio.. and the FARTING.. it can get pretty ripe in there!


Plugging you into the audio community since 2016.
Sign up as a tour host here.