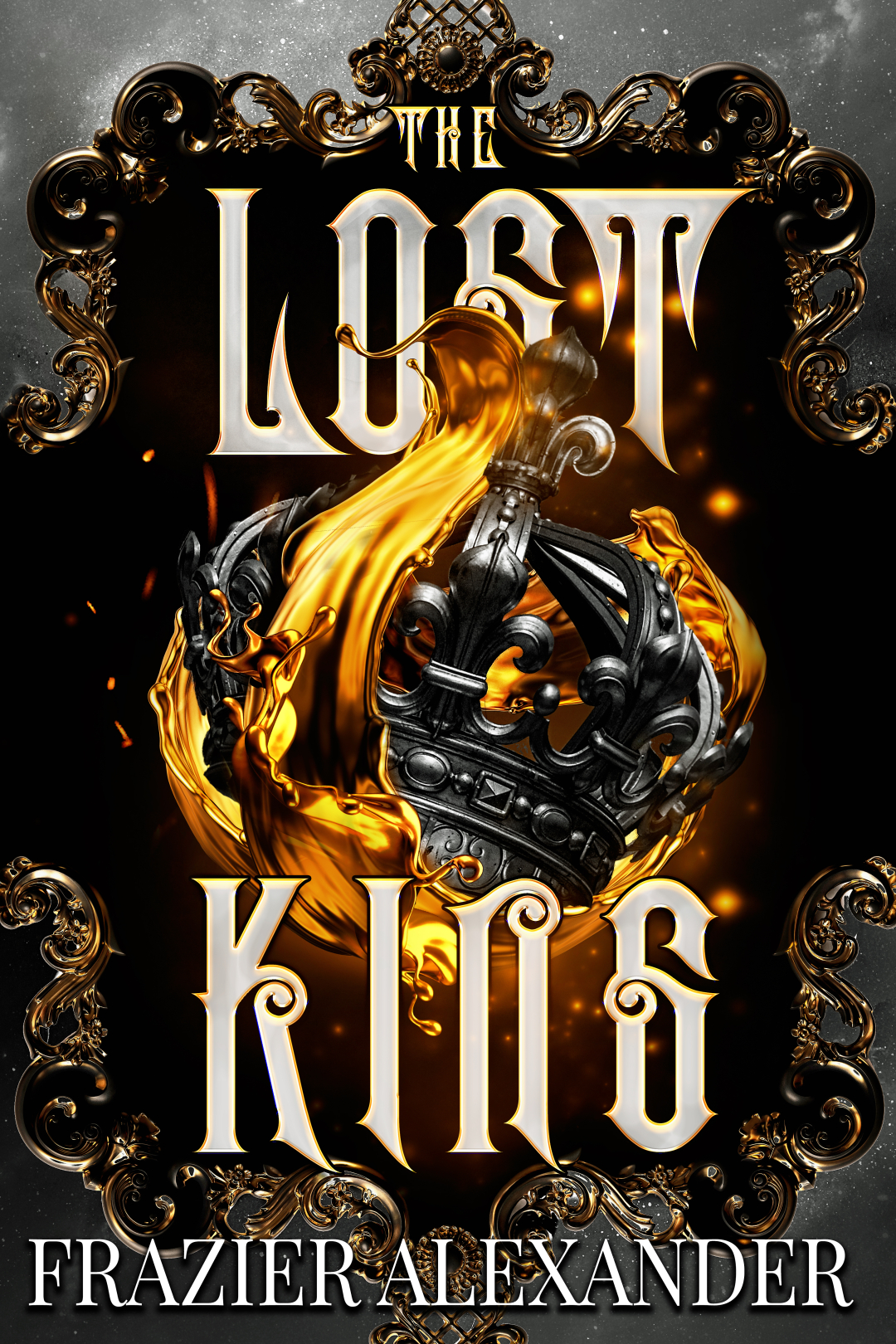 YA High Fantasy
Publisher: FyreSyde Publishing
King Athan vanishes at sea. His children, prince Thalos and princess Thara,
drift apart with age, their kingdom falling into ruin. Thalos stubbornly

clings to the past; Thara, resentful of her father, looks to the future. In

the wake of this decline, a beautiful enchantress usurps the throne from the

estranged siblings. She exiles Thalos to the edge of the world and slowly
In his exile, Thalos finds another castaway—an old comrade of his father.
Together they begin a voyage in search of the lost king. Thara, meanwhile,
resists the new queen's coercive spells and finds a resistance of creatures
still loyal to her father.
With a vast world of enchanted islands and beings between them, Thalos and
Thara struggle to restore their family and rekindle the hope of the true
Guest Post
Topic: Inspiration To Your Writing (300-500 words)
This is one of my favorite things to discuss with people. I might be one of the few authors who didn't start out as an avid reader. My desire to create stories comes from my love of movies. In the formative years of my life (roughly ages 4-10) my parents and grandparents let me see some extremely cool movies, for better or worse. Some of my favorites that they showed me are: the original Star Wars trilogy (1977-83); Clash of the Titans (1981); Jason and the Argonauts (1963); The Lord of the Rings (2001-03); Troy (2004); and The Odyssey (1997).
Now, it's not rocket science to see the connection between all these movies (and spot the homages to them in The Lost King): epic, adventurous, violent, full of wanderers on daring quests and all sorts of mythical monsters and creatures. But even from a young age, I couldn't just enjoy these stories; I had to create stories of my own in the same genre. This started out with me and my brother, Anthony, creating very elaborate stories with our action figures (in one instance, we created a massive crossover story combining my Star Wars toys and his Transformers figures—it was epic!). This led to us writing bits of our own stories on paper or on the family computer. For the longest time we had a file on the desktop simply titled: "Anthony and Frazier Stories."
As I grew out of this formative stage and entered middle school, this love evolved into a passion for reading. I finally read The Lord of the Rings, along with Lloyd Alexander's Prydain Chronicles and Homer's Iliad and Odyssey. Simultaneously, my scraps of stories were coming together into a vast, connected mythos, and my first real novel was taking shape. Over countless drafts and edits, I finished The Lost King as a 24-year-old.
I would not be a writer if it weren't for my parents and grandparents showing me such amazing films.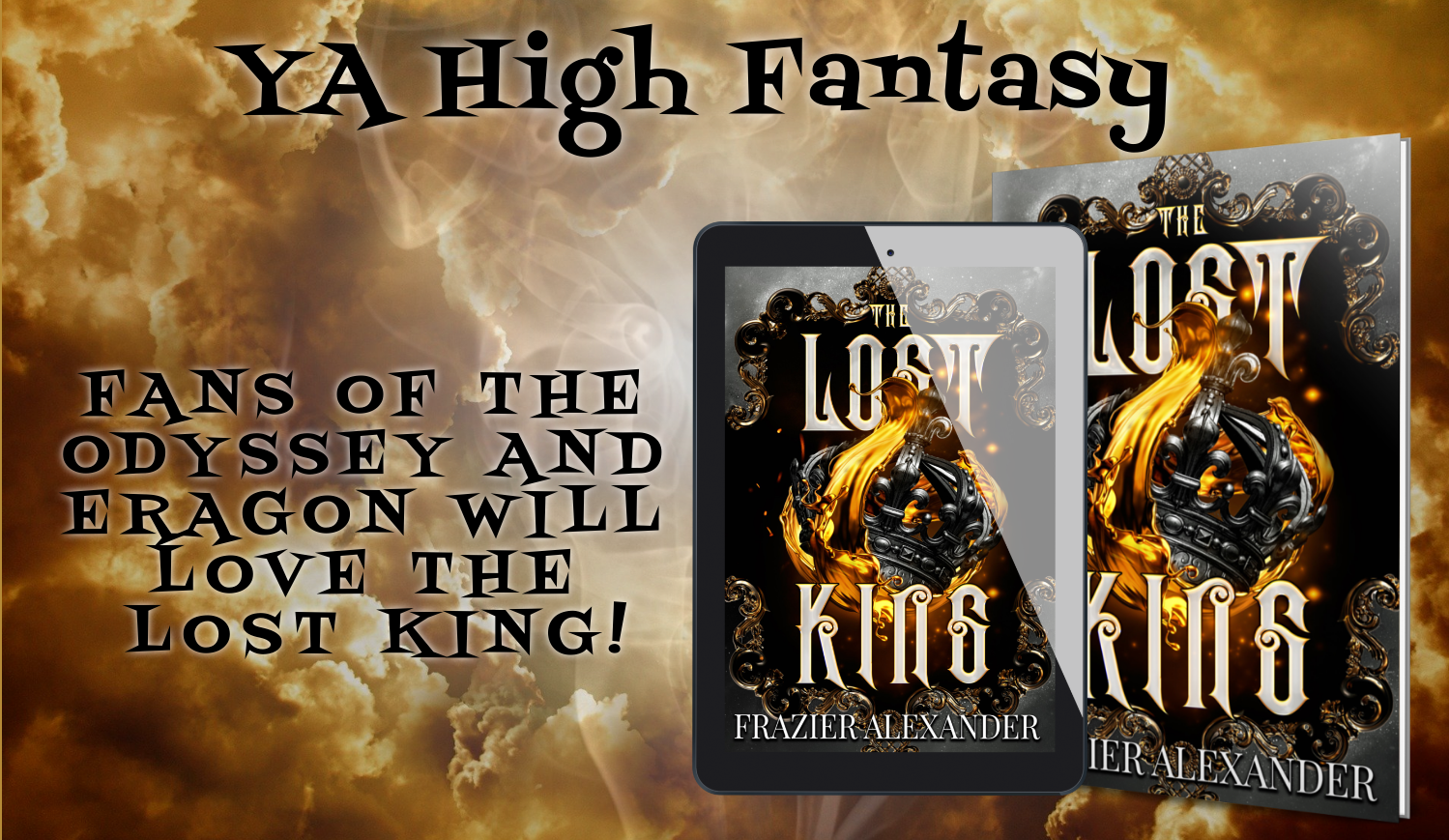 About the Author

Frazier Alexander lives in Denton, Texas with his wife Nicole.
He began writing around the age of nine, inspired by movies such as The
Lord of the Rings, Star Wars, and "sword-and-sandal" epics like Jason and
the Argonauts. As a reader, his interests gravitate towards older works and
the classics, such as Homer's Iliad and Odyssey, Virgil's Aeneid, Beowulf,
and Le Morte D'Arthur. Along with creating his own mythological backdrop for
his stories, Frazier is an amateur calligrapher, map-maker, and
Contact Links
Purchase Links