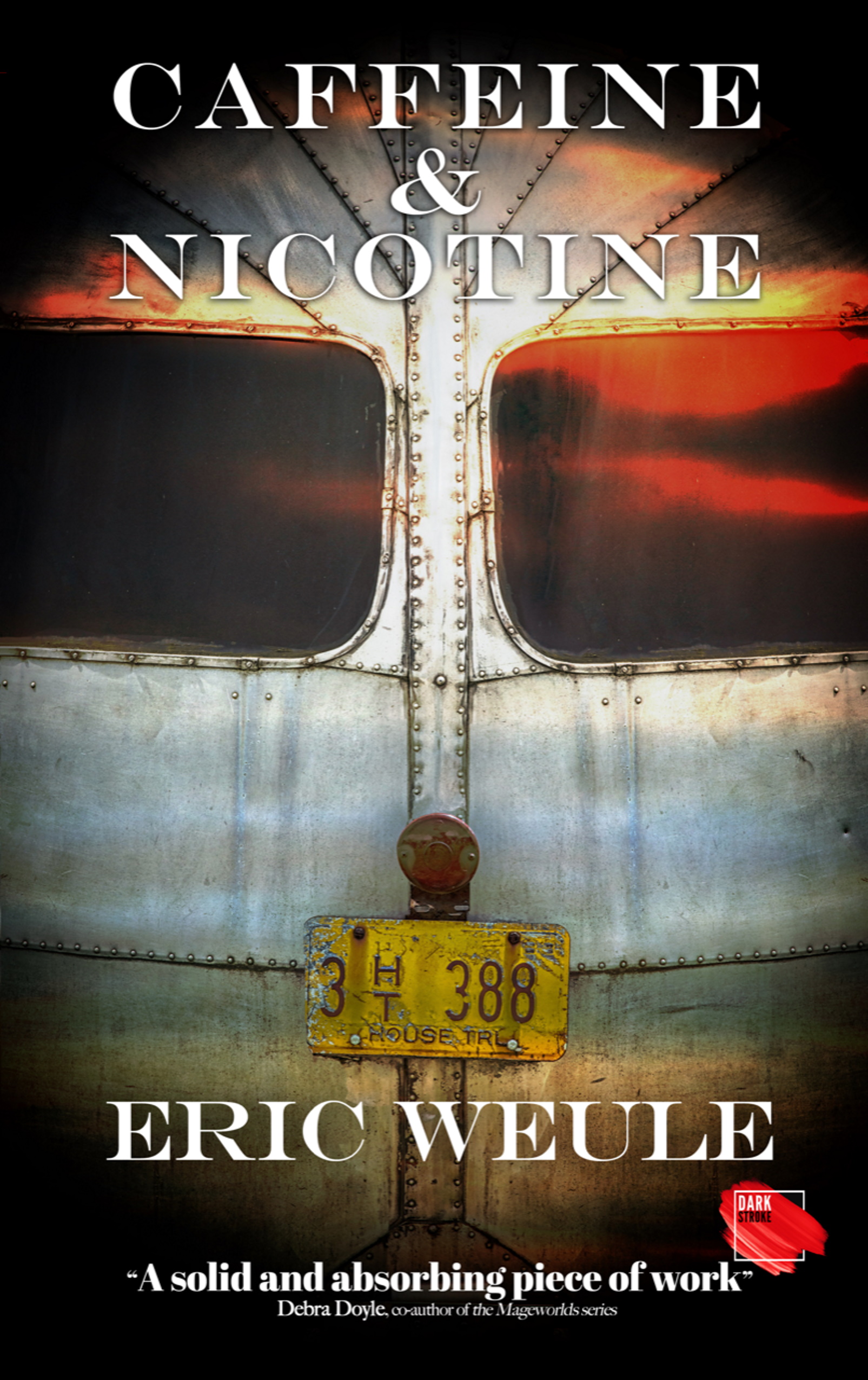 Mystery/Supernatural
Date Published: 11/10/2020
Publisher: Darkstroke
Kelly Jenks knows the dead boy is going to show him something awful. Jonathan is seven. He never wears shoes, and his feet are always clean. He cruises between this world and the next in a 1967 Cougar XR7. Jonathan has a message for Kelly: There is a faceless man preying on the city's homeless.
Jackie Carmichael hires Kelly to find an employee who has vanished. The case appears simple at first, but Kelly soon discovers that the missing girl is not who she seems. As Kelly attempts to separate the facts from the lies, Jonathan brings him another message: Jackie Carmichael is hiding something.
With the beaches, mansions, and dive bars of Orange County, CA as the backdrop, Caffeine & Nicotine is a dark and brutal look at what happens when the dead pass sentence.
Author Interview
1. If you could tell your younger writing self anything, what would it be?
There are a few things I'd like to tell my younger self. I think the most important of which would be to not stop writing.
2. What book do you feel is under-appreciated? How about overrated?
My favorite novel is Annika, but it definitely gets the harshest reviews. Does that make it under-appreciated? I'm not sure, but I still believe that there's an audience for that particular novel.
3. If you could dine with any literary character, who would it be and why?
Matthew Corbett. Robert R. McCammon is one of all my time favorite writers, and the Matthew Corbett books are amazing.
4. Did you want to be an author when you grew up?
Yes. I wanted to be two things when I grew up: A dad and an author. My two boys (young men now) are my greatest joy. My books are pretty cool, too.
5. What's one movie you like recommending to others?
Memento. It is brilliant.
6. If you could own any animal as a pet, what would it be?
At the moment, there are three dogs, a cat, and four bunnies running around our house. But when I was a kid, I really wanted a killer whale in my backyard.
7. Have you ever met anyone famous?
I met John Connolly at a signing. He is my favorite author, and it is one of those conversations I will never forget.
8. How long, on average, does it take you to write a book?
I wrote Caffeine & Nicotine in three months. Which is a significantly period of time than I normally spend on a book.
9. Do you have any advice for aspiring writers?
Write, write, write. Find an editor and proofreader you trust. Rewrite, rewrite, rewrite. Don't let reviews, good and bad, change who you are as a writer.
10. What is your favorite genre to read?
When I was younger, I read in Horror genre almost exclusively. Now, I read mostly Mystery/Thrillers. But what I really love, is a novel that combines those two categories.
11. When did you write your first book?
I wrote Repression when I was twenty-six. It was a great experience, but I think it is definitely a first novel.
12. What sparks your creativity/how do you get your ideas?
Story ideas flow through my head all the time. Ninety-nine percent of them don't amount to anything. But when one hangs around for a couple of months, then I know it is worth investing the next year or so of my life in.
13. What do you like to do when you're not writing?
My girlfriend and I spend a lot of time sailing. It's our new passion.
14. Do you listen to music when writing?
Always. I pop my earbuds in and hit shuffle. The music creates a wall that outside noise and distraction can't penetrate.
15. If you could have a dinner party with 3 other authors, who would they be?
John Connolly, Robert R. McCammon, and Sue Grafton.
16. If you had to pick a celebrity to cast for your main character, who would it be?
I think Brad Pitt would make a great Kelly Jenks.
17. If you could travel anywhere in the world to write, where would you go?
Costa Rica. Before Covid, we traveled there a few times a year. That's been on hold, but fingers crossed, we can head back to the jungle soon.
18. What's one thing you'd like to say to your readers?
If you've read my books, I'd love to say, "Thank you!" If you haven't, then "Thank you for reading this interview."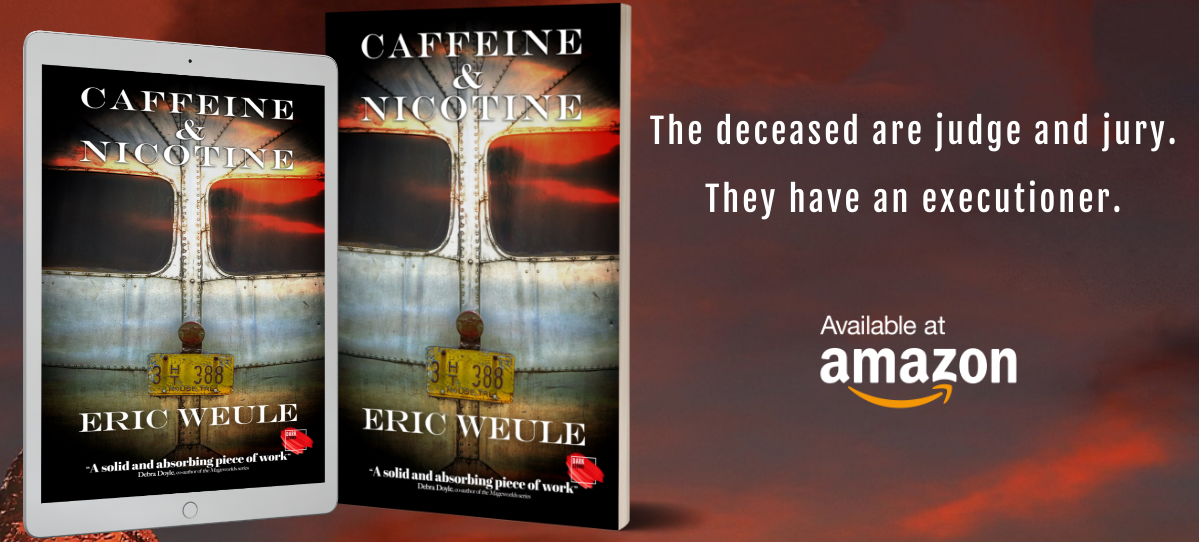 About The Author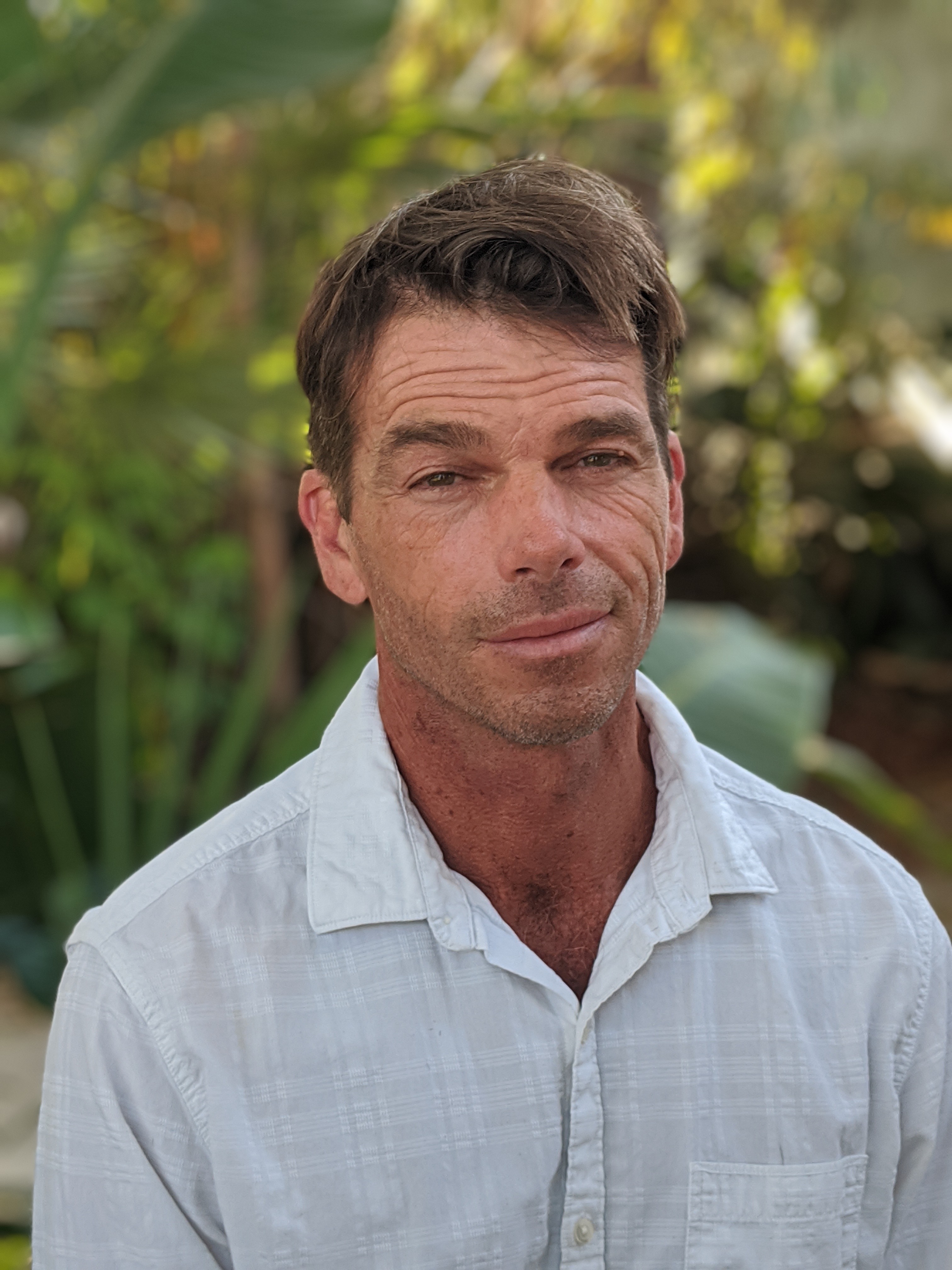 Eric Weule is the author of several novels. He lives in Southern California. Caffeine & Nicotine is a stand-alone novel, which features Kelly Jenks from The Interview.
Contact Links
Purchase Link
Giveaway