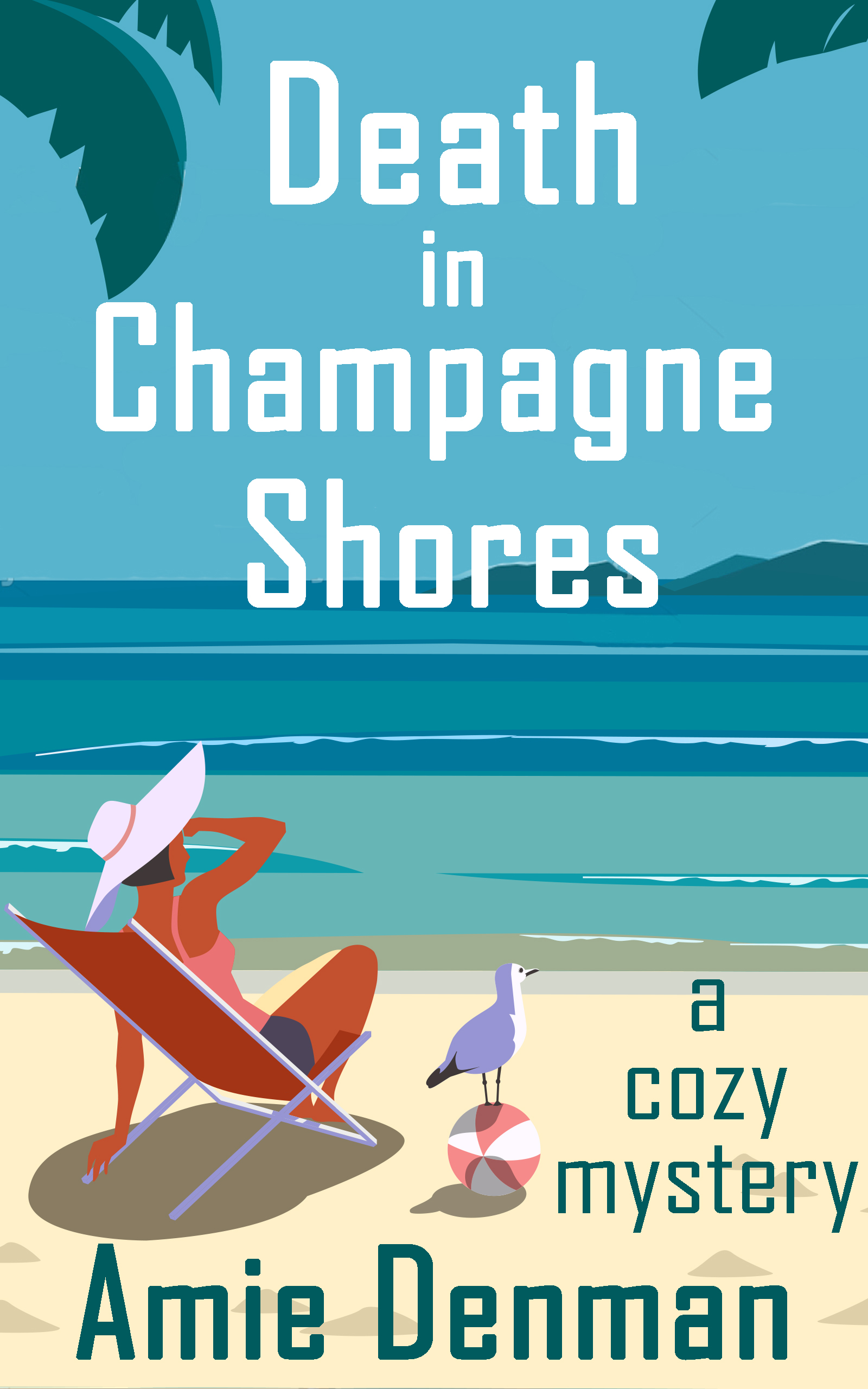 A Champagne Shores Cozy Mystery, book 2
Cozy Mystery
Date Published: November 20, 2020
Champagne Shores, Florida, is a beach town in need of a paint job.
What it doesn't need…is a murder.
Champagne Shores, Florida, is poised to become a tourist magnet, but a murder in the marina threatens the town's sunny reputation. Sure, the marina's owner had been a thorn in the local chamber of commerce's side, but he hadn't really made serious enemies…had he?
Millie Silver wants her True Colors Paint Store to inspire a makeover for her hometown, and she's busy leading the Champagne Shores Revitalization Committee. But when she and her dog Sunshine discover the body of the marina's owner, they find themselves on the trail of a murderer. The clues and suspects stack up and include an estranged wife, surly fishermen, and a flashy group of treasure hunters flaunting the Spanish gold they find offshore.
While the town repaints and reinvents itself using Millie's color inspiration, Millie recruits her family and friends to help the police chief uncover secrets, grudges, and even sunken treasure along the Florida coast.
Author Interview
1. Favorite childhood memory involving books?
I grew up just four houses from the village library, and my father was on the board of directors for the library. Getting my own library card was an important rite of passage, and I used it constantly. I read through the entire children's section and then I moved on to the young adult and adult books. When the librarian told my parents I was reading outside my age group, they told her to let me check out anything I wanted. I have three sisters, and we all loved reading books and sharing them.
2. What's one movie you like recommending to others?
Under the Tuscan Sun is my favorite because I love stories about women reinventing themselves, and I also love Italy. I'm learning Italian using Duolingo, and I'm going to Italy in a few years when we can travel safely again. I can't wait to have a glass of wine and enjoy the landscapes, architecture, and food of Italy.
3. How long, on average, does it take you to write a book?
Once I have my outline done (I'm a detailed outline person), it takes me about six weeks. It's the planning and outlining phase, though, when I drive my husband, children, and sister bonkers with my brainstorming and questions. My 20-year-old son always has the same answer when I ask his opinion about my plot: he suggests I kill off a character. This works pretty well for my murder mysteries. My romances, not so much.
4. How do you select the names of your characters?
I have several books with lists of names in them, and I mix and match. I also save things like programs from graduation ceremonies and borrow names. Nearly everyone on my street has appeared in one of my books—their names, not their likenesses!
5. Do you have any advice for aspiring writers?
Never give up, aspiring writers! I have dozens and dozens of rejections from literary agents, editors, and publishers, but you only need ONE to believe in your book. Also, don't publish the first thing you write. I have a few manuscripts in boxes and binders, and they need to stay there. I learned from them, and no one needs to see them!
6. What book do you wish you had written?
I love Agatha Christie, so of course I wish I had written Murder on the Orient Express or Death on the Nile. A more recent book I wish I had written is A Gentleman in Moscow.
7. What is your favorite genre to read?
Tough one! I have two great loves: romance (especially regency and contemporary) and cozy mystery.
8. What sparks your creativity/how do you get your ideas?
Movies and television shows help sometimes, and I also am a shameless voyeur who listens to conversations. Travel is also very inspirational to me because I love beaches just as much as I love touring historic sites and buildings with a story to tell.
9. Do you listen to music when writing?
Absolutely! My secret sauce for music is Josh Groban. He's got a beautiful voice and a just-right level of emotion. The songs he sings in another language are the best for writing because I experience all the emotion but I don't understand the words. It's magic!
10. If you could have a dinner party with 3 other authors, who would they be?
Janet Evanovich, Agatha Christie, and Virginia Woolf.
11. If you could travel anywhere in the world to write, where would you go?
Who hasn't dreamed of a bungalow perched over a tranquil blue sea with people bringing you tropical drinks and fanning you while you write the next bestseller? I'll go anywhere with that description!
12. Do you have a favorite food/snack/drink when writing (or anytime)?
For daytime writing, nachos straight out of the bag. For evening writing, Moscato.
13. What's one thing you'd like to say to your readers?
Thank you, readers, for being the reason we plot, dream, and put words on the paper. I'm a reader, too, and there's nothing better than being swept away by a book. My goal is to always make the gift of your time spent reading my book worthwhile.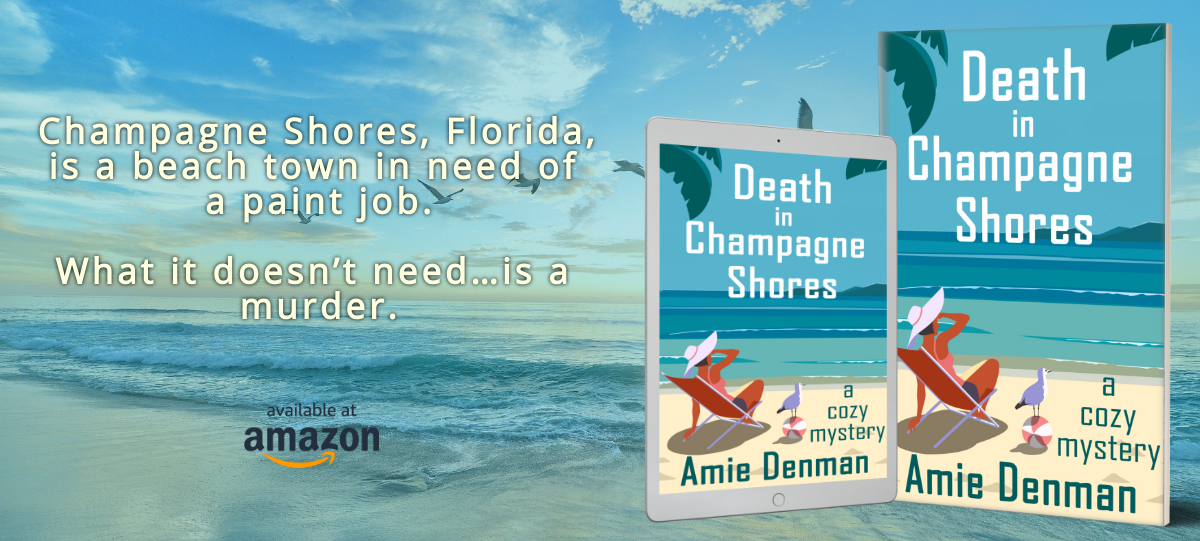 About The Author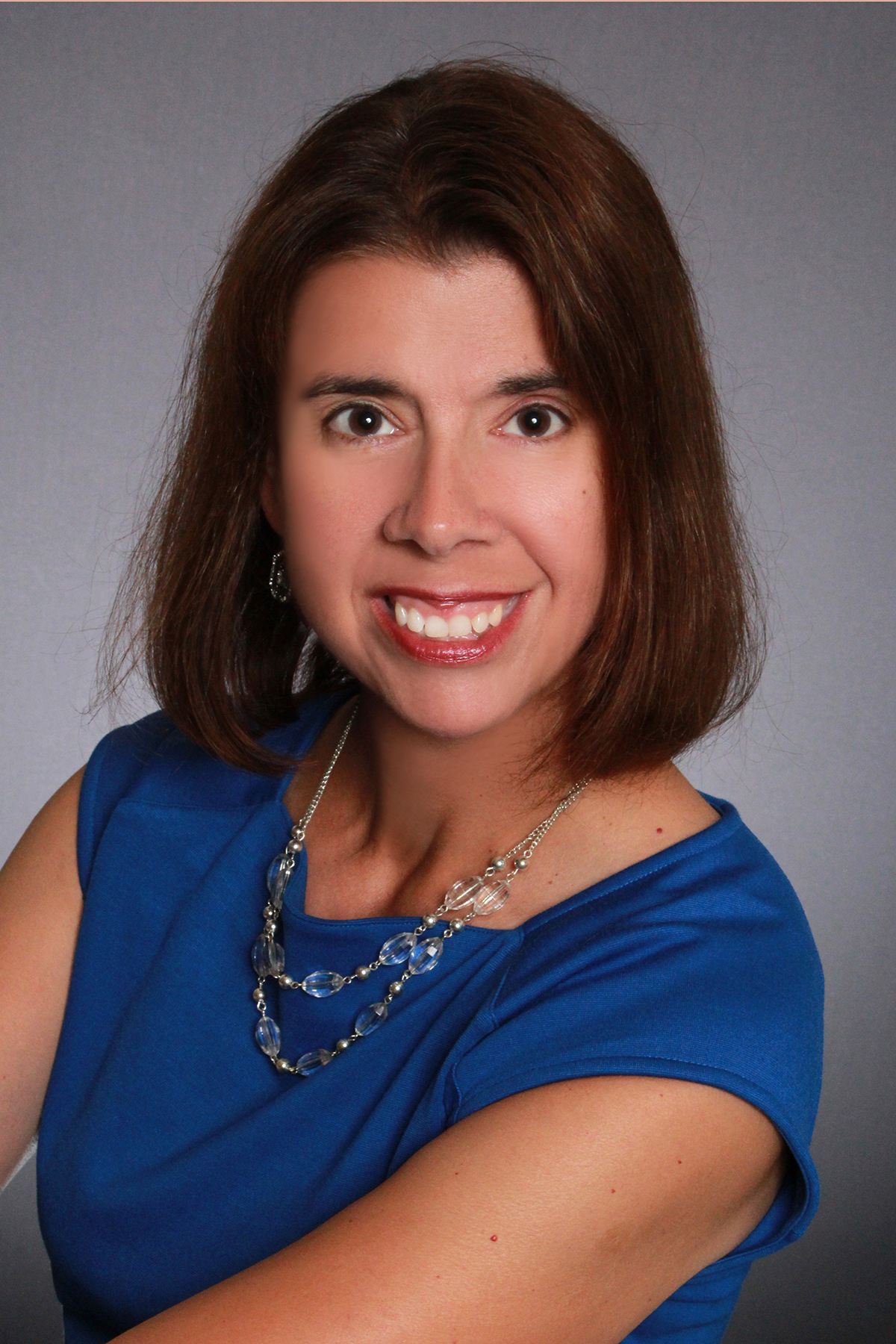 Amie Denman lives in a small town in Ohio with her husband and sons. She has published more than 40 novels—romance, mystery, and women's fiction. When she's not reading or writing, she's walking and running outside. The victim of a lifetime of curiosity, she's chased fire trucks on her bicycle just to see what's going on. Amie believes that everything is fun: especially roller coasters, wedding cake, and falling in love.
Contact Links
Twitter: @amiedenman
Purchase Links
Giveaway