Wonder Tales by Various Authors - Audio Book Tour

Author: Various
Narrator: Elizabeth Klett
Length: 11 hours 16 minutes
Publisher: Spoken Realms
Released: Oct. 13, 2020
Genre: Classics

This collection of 40 fairy tales contains well-known favorites from authors like the Brothers Grimm, Hans Christian Andersen, Oscar Wilde, Charles Perrault, Madame de Beaumont, and Joseph Jacobs. It also collects rare gems from folk-tale traditions around the world, from Germany to China, from Scandinavia to Arabia, from Russia to Japan, and from Italy to Canada. These beautiful, frightening, funny, romantic, and whimsical stories will introduce you to princesses in peril, beastly brides and grooms, adults and children behaving badly, daring and adventurous girls, and clever and devious tricksters. These wondrous tales will be enjoyed by listeners both young and old.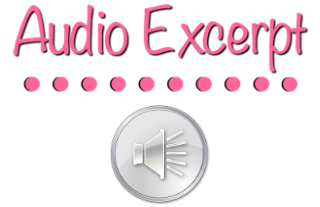 Elizabeth Klett is an English literature professor by day and an audiobook narrator by night. She has been a professional audiobook narrator since 2011 and has produced over 200 titles for ACX, Bee Audio, Findaway Voices, Spoken Realms, and Tantor Audio. She trained as an actor at Drew University and holds a doctorate from the University of Illinois. She loves reading (and teaching) fiction, drama, and poetry of all kinds, and delights in creating distinctive voices and accents for literary characters. An absolute Anglophile, Elizabeth has narrated dozens of books in a British accent, despite the fact that she's originally from New Jersey. Her expertise in analyzing and understanding literature makes her recordings particularly enjoyable for her listeners.

Narrator Elizabeth Klett's Top Ten Reasons to Listen to Wonder Tales
To hear some of your favorite fairy tales. I've chosen stories that many listeners will recognize, particularly in the opening section, which is called "Princesses in Peril," and includes classic favorites like "Snow White," "Sleeping Beauty," and "Cinderella."
To hear different versions of your favorite fairy tales. Although I think listeners will be familiar with some of the tales, the versions included here might actually be new to them. For instance, did you know that in Charles Perrault's 17

th

century version of "Sleeping Beauty," the story doesn't end after the prince and princess get married? It actually gets much stranger from there!

To hear fairy tales you've never heard before. Along with familiar stories, I've chosen some that are probably unfamiliar to many listeners, such as "Chonguita, the Monkey Bride" from the Philippines, "Catskin" from England," and "Lu San, Daughter of Heaven," from China.
To travel (virtually) around the world. These stories come from all over the globe! Although many of them are from Europe, they also come from countries like Japan, Canada, India, Russia, and the Middle East.
To make connections between stories. You'll find as you listen that there are surprising connections between some of the tales, even though they come from very different places. See how many of these you can find!
To celebrate strong and resilient heroines. One of my goals in putting together this collection, particularly the stories in part 4, was to show that fairy tales are not just about pretty princesses, but also about brave and adventurous girls.
To explore the dark side. Many of these stories are darker and more disturbing than the fairy tales you may remember from your childhood. See, for example, the Brothers Grimm tale "The Juniper Tree," which features a song about cannibalism!
To take delight in tricksters. The stories in Part 5 are focused on clever and devious tricksters, who are ubiquitous figures in fairy tales and world mythologies.
To enjoy being read to. Listening to fairy tales is an experience that many of us can remember from our childhoods, and can still enjoy as adults.
To find the happily ever after. Although not all these stories conclude with an HEA, many of them do, even if the characters sometimes take surprising or unexpected roads to get there!


Plugging you into the audio community since 2016.
Sign up as a tour host here.